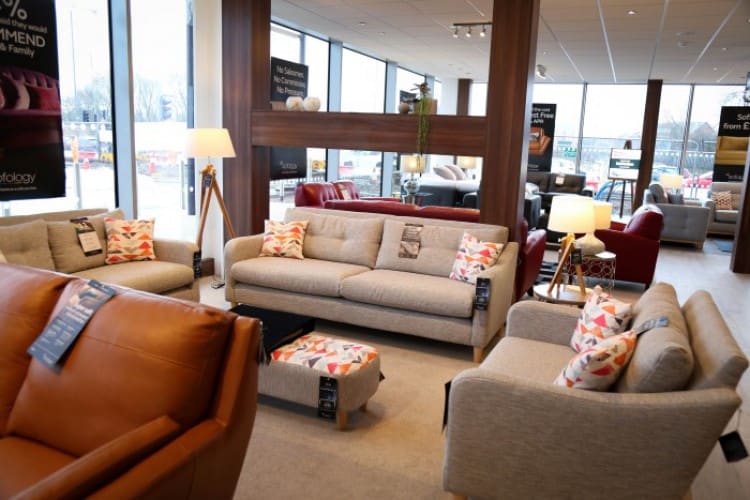 Furniture is the most prominent parts of your home. Thus, it is very essential to properly inspect the furniture option you choose. It is one major investment you make for your home so you need to be careful.
Many people wish to buy quality leather furniture. It is said that the leather furniture in your house can add a luxurious feeling and improve the look of your house. Before buying the perfect leather furniture or sofa set for your house, ensure that you check the following aspects:
#1 The Frame
A hard frame would ensure that the sofa would last for a long period of time. You are buying a leather sofa for your house and it should be a long-term investment and not a short-lived one. What is the use of buying furniture which wouldn't last long? There are several furniture types which are made of soft wood like pine. Although initially, it would be a low investment, it will not prove to be fruitful in the long run. The softwood furniture eventually gets damaged and offers you a lasting period of five years or so.
The furniture made of hardwoods such as oak, ash and beech may be expensive but is quite durable. These kinds of sofa sets prove to be beneficial in the longer run. You should refrain from using frames that are made of plastic, metal or particleboard because they may easily crackdown. The legs are an essential part of the frame and must be held together using the screws and dowels or pegs.
You can even test the strength of the frame by lifting one side of the sofa from the floor. Raise it to a certain height and observe whether the other side has risen too. If the side doesn't it simply implies that the frame of the sofa is weak.
#2 Test the springs
Apart from the strength of the frame you also need to test the springs of the furniture. Many sofa sets have serpentine springs. The serpentine springs are assumed to be the kinds of snaking wires. These kinds of springs are supportive but may not prove to be efficient if the metal isn't heavy enough. The high-quality sofa sets are usually made of "eight-way hand-tied springs".
These kinds of springs are flexible and comfortable. Nevertheless, these are pretty expensive. There are several experts who suggest that these springs are similar to those of the serpentine springs. When you touch the upholstery, you should be able to feel the firmness of the spring that is held together. The sofas that do not contain mesh and spring are very uncomfortable.
When you are considering to buy a sofa, you should sit on it to feel it. If you hear any squeaking or creaking sound, it will suggest that the sofa springs aren't strong enough.
#3 Look up for tough textiles
One of the best things about buying leather furniture is their natural texture. However, sofas are required for everyday use and you will want to protect the natural texture with a cover. Some of the prominent kind of textiles which is used in furniture sets includes cotton and linen. Other textiles such as synthetic microfiber are also resistant of stain. Cotton and linen can easily be used for the resisting stain but aren't much durable.
These materials are hard to clean too as per the recommendations of experts. The mixture of natural and synthetic fibres gets damaged within a year. Other materials which are used include wool and leather. These are quite durable but are expensive. Silk is also a good option but is not that durable. The fabrics which are woven are better than the already printed pattern.
You can check if the textile compliments your house or not. You will need to check the artificial as well as the natural lighting of the fabric. If you like how the material reflects light, you can consider buying it.
#4 Ask about the joinery
A frame whose joints are connected to each other is the one which is solid. You should if the joints are connected using wooden corner blocks, wooden dowels and so on. You can as well check if they are connected by metal screws. Nails may prove to be an efficient option but you should avoid buying the furniture that is held together by nails itself.
#5 Fillings
Apart from all the above-mentioned factors, the filling of the sofas is essential too. One of the most efficient ones is polyurethane. They can be easily looked after and are quite cheap. Another filling that can prove to be beneficial includes high-resilient foam and polyester fibre. Many sofa sets also have the cheap down-poly fibre mixture. The fact is they would easily get worn.
When you are investing in your furniture, you should clearly check for it. If you are spending on something that isn't durable, you should refrain from buying it. Also, make sure to buy furniture that well compliments the look of your house. Make you purchase a sofa set that is into your budget and durable.