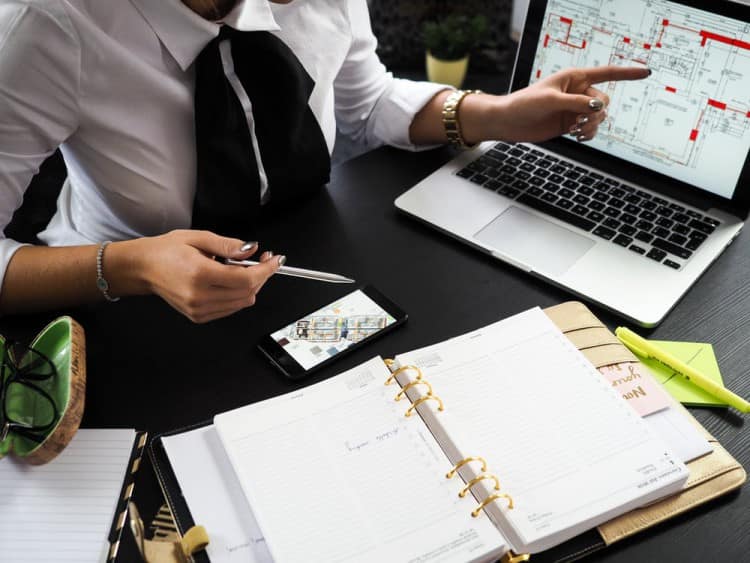 Choosing a perfect real estate agent is one of the major things to consider when buying or selling a home. A real estate agent helps to buy or sell properties for a client, and this does not go without proper investigation and interviews of prospective clients and also negotiations of every property.
It is always exciting when you are buying or selling a house. The moment you make the decision, you feel the thrills, because you are either about to make some money or to buy your dream home, which is one goal ticked off your list. However, as exciting as it may be, the first wise thing to do will be to get a real estate agent that will help actualize your dream of either selling or buying your home. It is not just about getting a real estate, but getting one who has what it takes and will help do a great job that will leave you satisfied.
How then do you choose the Perfect Real Estate Agent?
Highlighted below are five helpful tips:
Find an agent with a network
The success of any real estate business is often dependent on the network they are surrounded with. A real estate agent should be linked with as many people and company as possible. While getting a real estate agent, ensure he/she knows about other properties available in the area you aim for. If you are selling a property, you will surely not want an agent who will hardly find you a client. Most real estate agents have connections with other agents who can help them get clients willing to buy a property in the area they are working with. Working with an agent with a network makes a lot of things easier, and you can be sure he or she isn't working solo and yielding little to no results.
Talk with recent clients
You may want to talk with past clients of your prospective real estate agent to help you understand who they truly are and to know past success stories. Simply ask the agent to provide you a list of previous recent clients, then go ahead to make full inquiries. You may request to know the asking price and sales price, and other factors that the agent considered while working with them. Apart from clients, you could also ask for a list of sold properties in the past year or recent years, so you can align it with yours and see if the agent is fit for you. If you are a buyer, see how long the homes were on the market before they were sold. That could give you a hint on how soon you will be able to sell yours.
Figure out their level of experience
Level of experience in any professional field is very important, as it helps assure you of the expertise to look forward to. You would most likely have second doubts about a real estate agent who just started in about a year, compared to someone who has been in the business in the last ten years. You don't need anyone to tell you that the latter would yield a more productive result compared to the former, all things being equal. With a state licensing authority, you can figure out the level of experience of any real estate agent or ask the agent. It is true that every agent starts from somewhere, but it will be up to you to give yourself up for charity and let new agents use you as a learning tool. It is, however, advisable to only do that if you are not new to the real estate industry and have an in-depth knowledge yourself already.
The real estate industry keeps growing, and there is so much to it than meets the eye, which is why your best bet would still be someone who has many years of experience in the business. In addition to the years of experience, you may also have to look out for the number of clients he or she has dealt with and also success rates.
Check their license and disciplinary actions
It is important to check with the regulatory body of your state to know if your agent is licensed or not. You will also want to know if there are any disciplinary actions or complaints about the agent. This will help you avoid getting into trouble or dealing with someone who isn't certified or has a questionable record in the industry. Anyone can pop up and claim to be a real estate agent, but the only way to confirm that is to check if they are licensed with your state's body.
Select an agent with the right credentials
The right credentials for any field at all is what certifies one to be able to practice in that same field. Ask for credentials from your prospective agent to know the level he or she has attained. Some of the credentials to look out for include:
Certified Residential Specialist (CRS): handles residential real estate
Accredited Buyer's Representative (ABR): represents buyers in transactions
Seniors Real Estate Specialist (SERS): helps buyers and sellers of 50 years and above
Realtor: a member of the National Association of Realtors (NAR), dedicated to the code of ethics
Conclusion
With so many real estate agents out there, it might be a little frustrating to know who the perfect fit for you will be and help you get the best results. But once you know the potentials you are looking for in a real estate agent, it will be quite easy to get the best of them.
Author Bio:
Curtis Brown is a committed and experienced real estate agent in the process of selling or renting a property. It helps customers find, compare and choose a real estate agent to sell or rent their property. Also offer the best service in the real estate industry by connecting customers with top performing real estate agents.