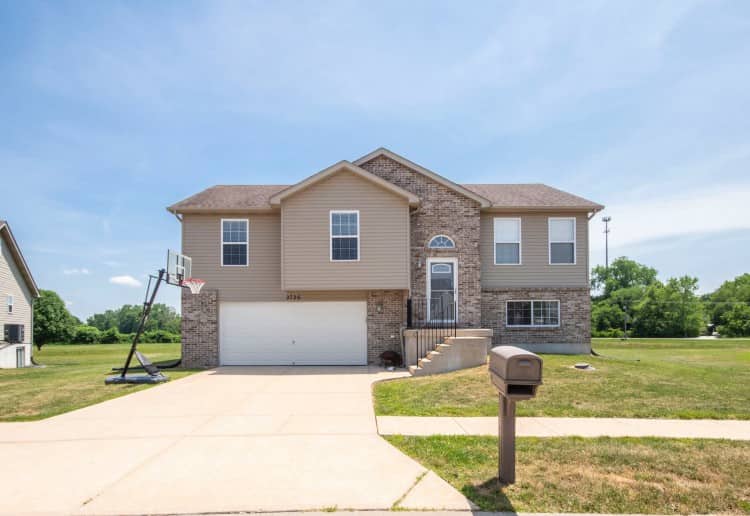 Purchasing a new home and moving into it isn't the easiest thing in the world, but you'd be surprised how many people actually love doing that over and over again.
But, once they realize they're really good at finding new properties and turning them into actual homes, they stop being the people who move from one place to another and become the people who flip houses!
They buy fixer-uppers, renovate, refurbish, upgrade or remodel them, and then sell them to someone else, trying to earn some money in the process. So, if you too are interested in joining this business, here are a few things you need to take into consideration.
Find the right location
This is the most important thing in real estate – there's a reason why realtors are always talking about "location, location, location" after all! So, if you want to get into the home-flipping business, you need to understand the importance of location first.
In short, you have to estimate the chances of purchasing a property for a reasonable amount of money, and then selling it for a bit more. Homes in undesirable areas are generally cheaper than those in fancy neighbourhoods, which means you can save a ton of money by getting a home that other flippers don't take into consideration.
But, don't forget that selling a home at this location might not turn out to be as lucrative as you've hoped, so try to find a balance between the location and your expected earnings.
Good plumbing and good electrics
Wherever your property is, the point is spending the least amount of money possible in order to earn as much as you can. This means that the home you purchase should be in a decent state without the need for immediate repairs that will require you to spend an enormous amount of cash right away. And the things most flippers pay attention to are the plumbing and electric wiring.
The reason why these two infrastructural issues are vital is quite easy to understand: repairing them costs a fortune, and people who flip houses could end up having a hard time getting their money back. So, when you're deciding whether to purchase a certain property or not, be sure to invite someone with a bit more experience than you along, because an experienced plumber and electrician could inspect the home you're considering and save you a considerable amount of money in the future.
Outdoor space
Buying homes isn't just about finding the best indoor space there is, but about the exterior as well. Therefore, you can't expect to make a fortune by flipping a property with absolutely no outdoor space, so you'd better pay attention to this issue when searching for homes you're buying.
However, if there's at least some outdoor area, you can spice it up and thus easily boost the value of your home more than you could've imagined. Fixing the curb appeal, repainting the façade, updating the roof and redecorating the deck are just some of the ideas that go a long way. If you opt for the latter, though, make sure you hire a professional for the job – designing and building a deck is a delicate process, so find someone who knows how to lay decking, and you can be sure it's going to be done in the best way possible.
Set the deadlines
The purpose of flipping houses is making money – as much of it as possible, to be honest – so being forced to wait several years before you can sell the property you've previously purchased and renovated isn't the best scenario. Everyone wants to make a profit as soon as they can, so you have to be very careful with the deadlines and time frames you set for yourself.
Months of supply is one of the things you need to look into – this basically tells you how soon you'll be able to sell your property based on the supply and demand in a specific area. The sooner you can do that the better, so don't forget to calculate this number in order to understand the tendencies and how much time you'll have to wait before you can earn money from the property you've flipped.
Even though most people think that flipping houses is the hardest job on the planet, it's actually not as difficult and challenging as it seems. Yes, it requires a lot of hard work, a ton of planning and a great deal of looking into the future and predicting new tendencies in the real estate industry, but, at the end of the day, it's still an amazing way to make a living.
Moreover, making someone very happy is a wonderful feeling, so just picture the faces of all those people you'll be selling refurbished and updated houses to and making their dreams come true!