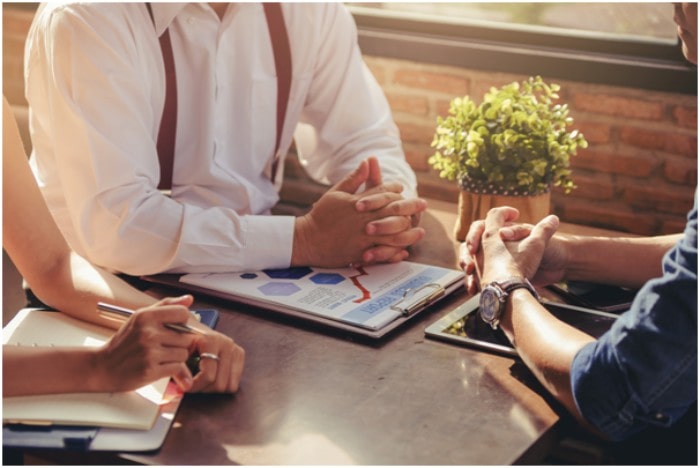 While company culture has always played an important part in successful business models, a huge global increase in remote working has meant that a positive working environment has become more crucial than ever. As the business world has pivoted, many organisations have switched to agile working methods that prioritise a productive, motivated workforce rather than a solely results-driven culture.
Growing a healthy company culture isn't always a simple task; it requires investment from every level of your organisation. However, once every person, process and technology in your business aligns with your overall objectives and motivations, you'll begin to see a fundamental change in your employee engagement and productivity, as well as your everyday working life. So how can a strong company culture make a difference to your organisation?
Look for continuous areas of improvement
If you're facing stalled productivity and negative communications in your current workplace, your working environment probably needs to change. A strong company culture allows you to make continuous improvements for your team's happiness, without affecting your delivery outputs. It's important to note that bringing about positive change takes time. To make sure your productivity doesn't drop while you're focusing on your company culture, you could consider enlisting expert support from agile consultancies like Fractal Systems. This will help you move towards more effective ways of working, implementing processes that put your employees first without sacrificing results.
Boost collaborative communications
As remote working has grown over the years, many businesses have altered their company culture in order to improve the way they interact with one another, their clients and key stakeholders. More of the workforce are searching for hybrid working roles than ever before; your company culture needs to be flexible enough to accommodate multiple needs, challenges and communication channels at any one time. With a strong communications structure in place, your team will be much more able to respond to change effectively and still reach results without breaking pace.
Amplify your productivity levels
One of the ways a poor working environment affects your overall business model is through a loss in productivity caused by a breakdown in communication or missed deadlines. Within an ideal company culture, every person at every level is motivated by the same end goal. Rather than completing tasks to deadlines because of fear of repercussions, accountability is gained from pride employees have in their roles and shared passion for the work they're doing.
Build your brand identity
Your company culture feeds into not only your internal employee structure but the clients, stakeholders and potential partners you work with too. In the same way you can get a feeling from an initial job interview of how well you'd fit into a workplace, your potential business partners can sense how robust your company culture is from the get-go. Showing that you're willing to put the time, effort and care into fostering connection and communication reflects the experience potential customers will have with you. In this way, making time to continually improve your working culture helps drive your business forward by showing that your people are always the priority.
Put your employees' wellbeing first
The stronger your company culture is, the more likely you will attract future employees who have the same motivations as you. A happier, more positive team means that not only will your working environment feel like a healthier place, but you'll also gain a reputation for having a great company culture. This means you're more likely to stand out amongst the competition when it comes to recruitment. Even more importantly, you're more likely to retain those with a strong sense of loyalty too.
Focusing on lasting measures also helps you plan for any future changes in the business world. The most effective company cultures succeed because of the values, ethics and motivations they share with whole teams. By engaging your team with processes and structures that benefit everyone involved, you'll create a more resilient, responsive workforce. Enabling your team to work in this seamless manner means you can take even the most unexpected situations in your stride.