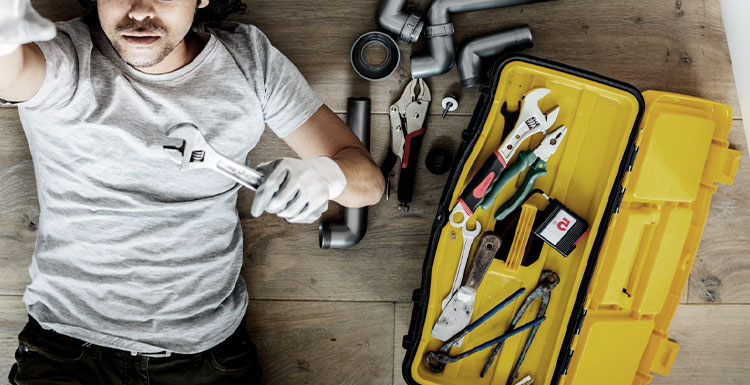 A great way to cut costs and complete small tasks around the house is by hiring a handyman. However, not all handymen are equally efficient in their job. So, to ensure you get the best service possible, you should consider a few factors when selecting a handyman. In this blog post, we will outline what you need to look for when hiring a handyman and how to choose the right one for your needs!
11 Qualities of a GoodHandyman
A good handyman is someone who is skilled in a variety of trades and can perform different types of repairs. Additionally, they must be able to complete the task quickly and effectively. Here are the eleven qualities that an expert handyman should possess:
Proper Credentials: A good handyman must have authentic license and credentials for their services from the respective organizations.
Patience: A good handyman understands that some jobs might take longer than others, and they are willing to patiently see the job through to completion.
Dependability: When you hire a handyman, you need to be able to count on them to show up on time and get the job done as promised.
Honesty: An honest handyman will tell you upfront if they think a job is beyond their skillset or if it will take longer than expected. Additionally, they won't make efforts to upsell you on unnecessary services that you don't need. They should be transparent with their pricing as well as services.
Creativity: The most talented handymen are able to solve issues in novel ways and think outside the box. This is a must-have quality because while working, anything can happen at any time.
Problem-solving skills: A good handyman is able to quickly assess a situation and find the best way to fix it.
Flexibility: A flexible handyman is willing to work around your schedule and complete the job on your timeline, not theirs.
Insurance: An ideal handyman will always have insurance. There are some major reasons that make insurance necessary for a handyman. First, it protects them from liability in the case that something goes wrong with a job. Second, it offers financial security in an event of injury that might stop them from working. And third, it gives peace of mind to both the handyman and their clients.
Communication skills: A good handyman will be able to clearly communicate with you about the job, and any other important information. Moreover, they will also be capable of clearing any queries and confusion of yours.
Organizational skills: A well-organized handyman is able to keep track of their tools and materials, and they know how to plan ahead so that they can be as efficient as possible.
Punctuality: Punctuality is important for any service provider, but it's especially crucial for a handyman since they often work on tight timelines.
These are the eleven qualities that every ideal handyman should possess. If you're looking for someone to help with repairs around your home or business, make sure they have these qualities before you hire them.
Also Read: How to Use Different Types of Wrenches
Tips for Selecting the Perfect Handyman
Getting recommendations from people you trust is the first thing you should do. Ask your friends if they hired any handyman recently and get their feedback about the quality of the service. You can also ask your family and neighbors if they have any referrals for handymen in your area.
The next step is to start your research once you have a few names. Look up the company's name on Google, read online reviews, and check out Better Business Bureau for any complaints about them. If necessary, conduct interviews.
When interviewing handymen, be sure to ask about their experience, what type of work they're comfortable doing, and if they have any specialties. It's also a good idea to ask for an estimate for the project you need to be completed.
As soon as you find a handyman with whom you're comfortable, make sure to get written estimates before work begins. This should contain a thorough explanation of the work to be done, the cost, and the terms of payment.
Risks associated with hiring an Incompetent Handyman
It's no secret that finding a good handyman can be difficult. It can be quite puzzling to work out who to select when there are so many options. Unfortunately, not being careful when choosing a handyman can lead to some serious risks. A few of the risks that you might encounter if you aren't cautious are:
You could end up with subpar work. When it tends to come to something really significant as your home, you want to ensure that the work is done perfectly. Otherwise, you could end up dealing with even more problems down the road.
You could also end up overpaying for services. If you're not careful, you may choose a handyman who charges way more than they should.
In some circumstances, you might even end up jeopardizing your safety. If a handyman is not properly trained or experienced, they could end up causing serious damage to your home.
So, what steps do you need to ensure so that you don't fall into such risks? A very effective way that you can take this is to pick a handyman patiently. Do your homework and only work with people you can trust. By treading carefully, you can make sure that your project is completed perfectly and that you aren't paying too much for the services. Keep these risks in mind next time you need to find a handyman!
Conclusion
By taking the time to choose the right one for the job, you can rest assured that it will be done correctly and efficiently. We hope that this blog post has been helpful and provided you with all of the information you need to find the best handyman for your needs!