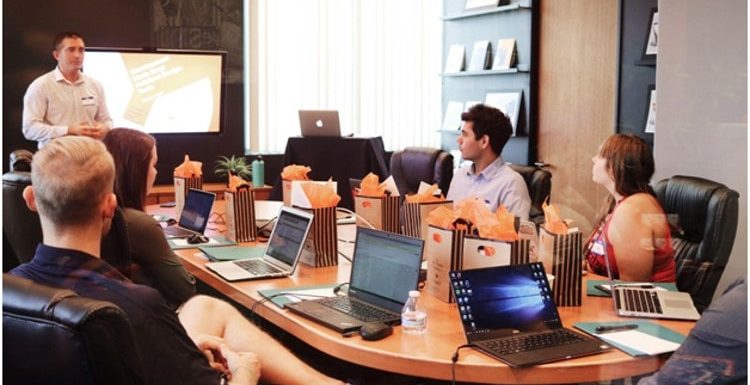 Instagram being the simple photo-sharing social media platform has become one of the most popular platforms out there. It has evolved into a gigantic platform for marketers to grow and expand their communities.
Instagram is used by over 25 million companies today that has transformed the entire process of marketing. With Instagram companies can reach out to a massive audience, run ads, and post creative content keeping their audience hooked to the brand.
Instagram business accounts are not just about posting photos, videos and reels. This platform allows you to expand your horizon, and build trust, and brand reputation. In order to make your account look attractive and follow-worthy, the three major elements are your username, profile picture, and your bio.
Your username should be your brand name to make you easily identifiable. Your profile photo ideally should be a high-quality image of your logo purely for branding and easy recognition. Next up is your bio which should consist of a short 150-word explanation of your brand. Including a link to your website is imperative and helps interested audiences a direct way to get in touch with you.
Instagram Structure
Instagram allows you to post content in the form of photos, videos, reels, stories, and IGTV. You can write unique and impressive captions, tag people and products, and add a location to enhance the overall look of your post.
Stories reside on top of users' feeds and usually get more traction than posts. They disappear in 24 hours and are often casually used to post snippets and teasers for their actual posts. You can transform your stories into highlights to make them stay longer on your profile.
IGTV is used to post long videos whereas reels are Instagram's newest feature where users can post short videos similar to TikTok. Reels are one of the most used features of Instagram and are a great way to attract users and generate traffic to your profile.
Instagram marketing strategy
Target your audience
Determine which type of audience you want to target and what will attract them. Keeping your content diverse and evergreen can help you attract larger audiences.
Set Practical Goals
The primary goals are increasing brand awareness, engagement and conversions. Take full advantage of Instagram ads to make sure your audience is aware of your brand. Try to keep a consistent flow of attractive content to make your profile follow, like, and comment-worthy.
Make your account follow-worthy
The whole point of having a business account is to advertise your brand. If your profile portrays what your band stands by, displays the brand's products and services, features testimonials, and shares industry-specific tips, and tricks it will surely boost your impressions.
Maintain a professional account
Social Media management is not easy. With fast-growing and changing trends, Instagram requires constant attention to grab even the tiniest of opportunities to increase your reach and become one of the trendsetters.
Take full advantage of stories
About 500 million people watch Instagram stories on a daily basis. Instagram stories are an impeccable way to motivate users to make a purchase. You can feature user-generated content, promote products and use the swipe-up option to facilitate purchases.
Utilize the power of stories by embedding them on your website. Social media aggregator platforms like Taggbox allow users to develop stunning Instgarm story widgets that can be leveraged effortlessly. These platforms help you curate, customize, and display Instagram stories on your website, improving your engagement, developing website layout, and offering users with fresh and vibrant content.
Amplify your Instagram reach
Well, you've got your content. Now let's dig deep into how brands can amplify their reach with Instagram.
User-Generated Content
User-generated content is the most reliable form of content. Don't be afraid to request your followers to tag and mention you in their posts. This develops a new way to communicate and provides you with exposure.
Be responsive
Be it a negative or a positive comment, be actively responsive to show your customers that you care and that their opinion matters. Customers choose social media to get assistance for their problems, and handling these issues via comments can be a great way to boost your reputation.
Get your hands on influencer marketing
If your brand has the time and budget for influencer marketing, do it! Influencers have a large follower base who want to be in the know about new products and services. Influencers tend to actually use and understand the product, giving an authentic and genuine promotion.
Make your Instagram shoppable
To enhance user convenience you also have the option to make your Instagram shoppable by adding shopping tags and stickers to your posts and stories respectively. This feature allows your users to make purchase decisions and conveniently make the purchase without leaving Instagram.
Use Instagram Ads
Instagram allows you to put ads in photos, video, carousel, story, and IGTV format. You can include various objectives like application installs, lead generation, awareness, boosting sales, link clicks, and increasing traffic. You can target your audience, choose the preferred ad placement, and update your budget, daily spend, and duration of your ad.
Conclusion
Understand that things that work for other brands might not work for your brand. Keep your Instagram in line with your audience. Social media is a forgiving platform that offers you room for trial and error.
With this blog, you get the idea about various Instagram features and how to implement them in your marketing strategies to boost conversions.