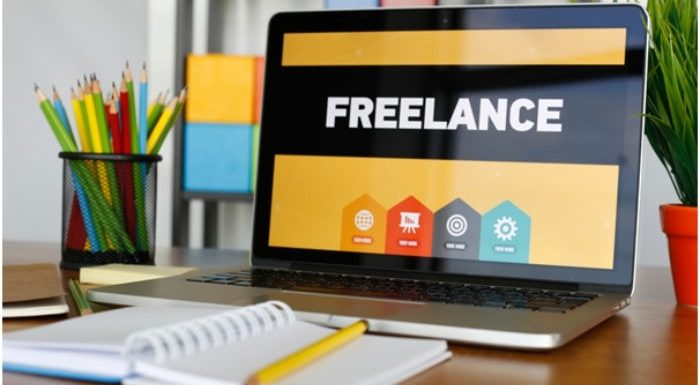 The gig economy is expanding, and freelancers are slowly becoming a force to reckon with. Recent studies have shown that 67.6 million independent professionals are currently in the US alone. Around 34% of the US workforce is currently working in the gig economy, and it is projected to reach 50.9% by 2027. For this very reason, investors around the world are looking to develop and create their own freelance Fiverr clone.
If you are interested in jumping the bandwagon and developing your own freelance marketplace, then you are at the right place. Here in this post, we will discuss:
What is a freelance marketplace?
How does it work?
How Freelance Marketplaces Like Fiverr Earn Money?
Must-Have Features of a Freelance Marketplace Like Fiverr
Estimated Cost and Development Process for Freelance Marketplace like Fiverr
What is a Freelance Marketplace?
A freelance marketplace is a platform where job providers (business/organization) and job seekers (freelancers) meet. Job providers, most businesses, or organizations post their particular project/job requirements in detail to help job seekers understand what they are looking for. Job seekers (or freelancers) apply for particular projects or job postings that best suit their project requirements.
These platforms are getting more popular because they bridge the gap that traditionally exists between freelancers and organizations. Not only professionals are getting good opportunities to work on part-time or full-time projects. Organizations are also choosing the best professionals from the pool of talent available on these freelance marketplace.
Here's how a freelance marketplace like Fiverr works for both entities:
For Job Provider
Before posting job requirements, service or job providers first need to register them with the marketplace.
Most platforms use a bidding system, thus helping job providers to find the right professionals from the list of bids received on the job posting.
Based on the project's requirements, the job or service provider can compare the freelancers' skills, previously completed projects, and expertise. After a detailed comparison, they can choose the best that fits their budget and project requirements perfectly.
After completing the project, the job provider will make a payment to the freelancer as per the agreed terms decided earlier. 
For Freelancers
First, job seekers or freelancers need to register with the freelance platform before applying for job requirements. Their profiles are screened, and background verification is done.
Based on the skills and expertise of the freelancers, the platform will recommend job postings to the freelancers. Freelancers can apply or bid on the recommended job posting and even search for the job posting that best matches their skills.
After completing the job, the job provider will pay the freelancers depending upon the agreed payment terms.
How Freelance Marketplaces Like Fiverr Earn Money?
As you are planning to create a freelance marketplace like Fiverr, Upwork is crucial to decide upon which business model to choose. There are a variety of ways in which a freelance marketplace earns money. And depending upon which revenue models best suit your business needs, you can launch your own marketplace. Let's have a look at how these platforms earn money: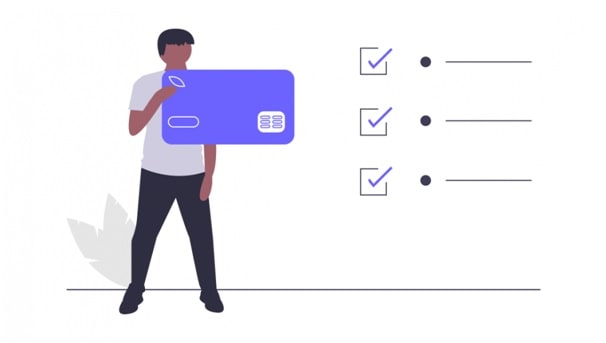 Commission Model
This is one of the most common and popular revenue generation methods in freelance marketplaces. In this revenue generation method, the admin of the platform charges a certain sum of money from the freelancers. These commissions are charged on every earning a freelancer makes via a freelance marketplace. For example, Upwork charges 5-20%, and Fiverr charges 10% on purchases above $10.
Subscription Model
Subscription-based is one of the easiest revenue generation methods for any online freelance marketplace. Here rather than depending upon the commissions on the transaction fees, the admin charges a fixed fee from users who sign in on the platform. Depending on their requirements, freelancers can choose a monthly, quarterly, and yearly subscription plan. Before buying a subscription plan, check all the features and other advantages so that you get the best of both worlds.
Sponsored Model
In this revenue generation model, freelancers can highlight their profiles by paying additional money. They get more exposure which helps them to get additional projects/tasks. The sponsor model is the perfect additional revenue generation model for a freelance marketplace like Fiverr. The fee charges vary depending upon the highlight period, freelancers' skills, and other aspects as well.
Banner Ads
This revenue generation model is similar to the sponsor model. However, in this, the platform can also promote third-party companies that are looking to hire freelancers for their projects. PPC (Pay Per Click), CPC (Cost Per Click), and CPI (Cost Per Install) are some of the common banner ads models in the freelance marketplace.
Transaction Fees
As the name suggests in this revenue-generating method, the platform earns money by charging a particular sum of money on every financial transaction. Although this additional fee might upset some freelancers, nobody likes to share their profits. But still, as a platform owner, you can justify the same by giving some additional features or other advantages. Thus creating a win-win situation for both.
Estimated Cost and Development Process for Freelance Marketplace like Fiverr
Both development costs and the process of any application are interrelated. Depending upon which development process you choose, the development cost varies accordingly. There are basically two types of the app development processes:
Scratch App Development Process.
Clone App Development.
In the scratch app development process, you are building the application from the start, and it requires a team of professionals. This is a time-consuming process; the app needs to go through the development and testing phase multiple times to ensure the end-user gets a reliable solution. Consequently making it a time-consuming and costly app development process. The development cost for a freelance marketplace like Fiverr can be around $30,000 – $40,000.
On the other hand, clone apps are pre-built and ready to launch app development solutions. As these are pre-built solutions and tested multiple times, these are effective in saving cost and time. Even with customizations, you can build and launch a freelance marketplace within eight to ten weeks. And the development cost is approximately $10,000- $15,000, depending upon what features you want to add to your application.
Must-Have Features of a Freelance Marketplace Like Fiverr
So, now you know how a freelance marketplace generates money. Let's have a look at some must-have features that you can include in your freelance marketplace.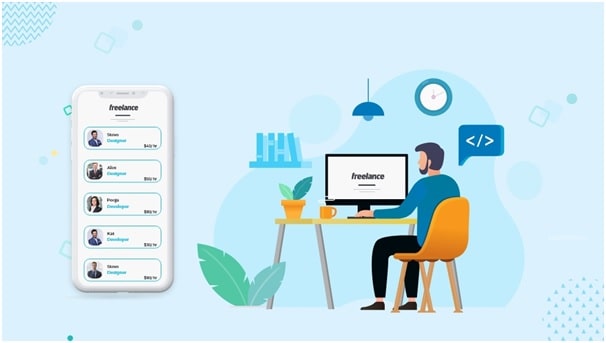 User Profile
Advanced Search Filters
Multiple Payment Option
In-app Chat Option
Reviews
Job listing
Bidding mechanism
Project management tools
Wrapping Up
Building a freelance marketplace like Fiverr, Upwork is not that difficult with the right clone app development company. Just make sure you have a revenue model, feature list, and development process sorted out before approaching an app development company. Include industry right from the initial stages of app development and enjoy seamless development throughout the process. Hope we have answered all your queries in detail with this post and helped you smoothly move from the planning to the development stage.