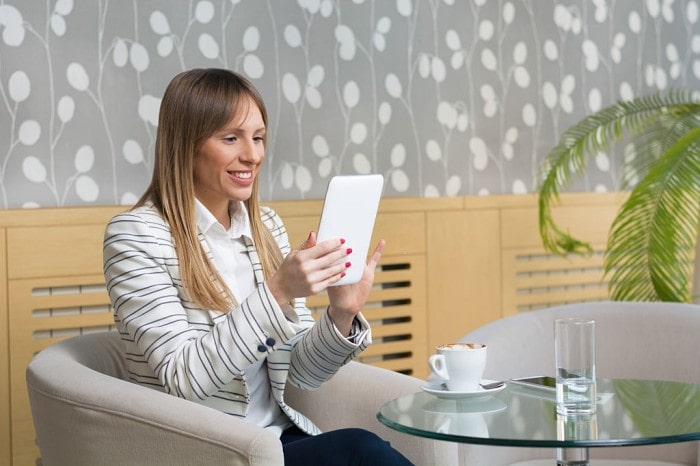 One of the best features of the iPhone is it's amazing camera. Most of the creators, editors or even individuals who are active on social media purchase iPhone due to its quality, consistency, service, goodwill, etc. The reasons are numerous and Apple has definitely worked very hard to become one of the best in the class and in the market. And it is quite evident from the results and the output that the quality is not just all rumours. Even if you just look at the size of each image clicked by its camera, you would know that it is quite heavier and in HD than most cameras in the market. Though this is a good thing, it also works as a two-edged sword. The storage provided by the Apple is similar to other high-end phones in the market so as a result the phone runs out of storage pretty quickly. And there are lots of duplicate and disturbed/bad click photos which are of no use to the user but they still take up a lot of room. And if someone wants to clear out these duplicates, doing so, manually, would take up a lot of time. So how should one delete duplicate photos? Here are some of the applications that can help you do it. Have a look.
Removing Duplicate Photos
1) Duplicate Photo Fixer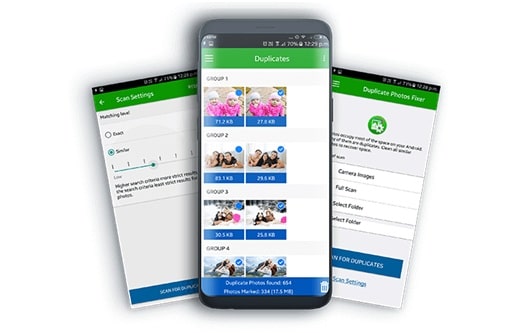 If you are looking for a one stop solution at removing duplicate photos, Duplicate Photo Fixer is your solution. Awarded as one of the best apps to find duplicate photos, it has been highly regarded even by the critics. It has been designed quite innovatively and professionally, so the user interface gives a very aesthetic look but at the same time is also easily navigable.
The specially designed algorithms scans your device thoroughly for any duplicate and repeated image in all the files and folders. You can also set filters and different parameters to customize your search results, choose which photos to kick out, one click feature to select mass of photos, etc. Duplicate Photo Fixer is supported in more than 14 different languages, which increases the ease of operation. And not only iPhone, but if you have a Mac or even a Windows computer, this powerful program is supported across many platforms.
2) Duplicate Photo Cleaner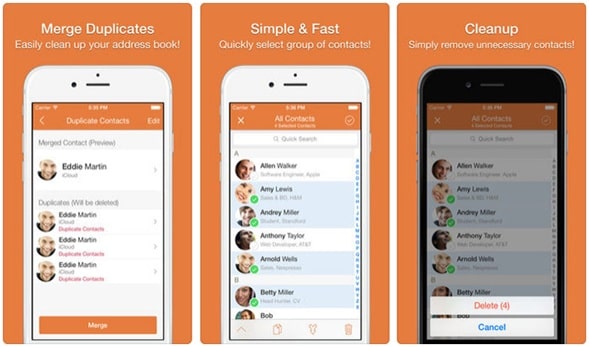 Coming on second position is another great application which goes by the name Duplicate Photo Cleaner. Designed to remove but on point, this application can do the work for you in just a few clicks. It is also known for its precision. Unlike many other applications in the market which may even mark or count the duplicates even when there aren't.
Duplicate Photo Cleaner can also find similar images with different aspects. For example, if you have edited photos, resized or even renamed the photo but if the contents are similar then too this app will be able to detect it and mark it as duplicate. The user can also adjust the speed of cleaning for instant results, select folders to avoid scanning, You can also set different filters to customize your search results.
3)   CCleaner
Coming up next in the list duplicate photo remover is one of the most famous cleaners. There is a strong chance that you may have already used it. With more than 2.5 billion downloads worldwide for different platforms, CCleaner stands strong. Usually it is used and known as a PC cleaner and system optimizer but it has a long list of amazing features which actually do the job. CCleaner not only finds duplicate photos but has capability to also deal with duplicate files all over your system or device. So if you are going to get CCleaner then you can not only clear out duplicate images but also files too.
4) Duplicate Cleaner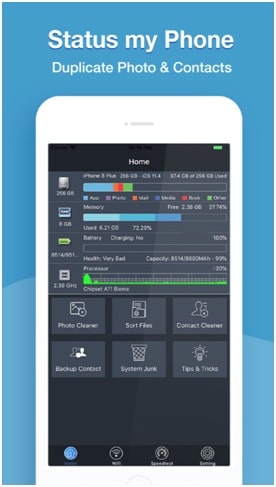 For the times when you are super busy and don't have the time nor patience to understand how an application works and just need the work done like an excellent assistant would do. Duplicate Cleaner is perfect for the job and the occasion. With a simple to navigate user interface combined with a single click cleaner, this app may just become one of your favorites. The search engine is also designed to be simple but quite efficient. And someday if you wish to search for files by name, size, format, etc you can do that too.
If you think that you are not that much into technology then too, don't worry. Duplicate Cleaner also provides optional tutorials when you install the application so you can take a look at that too to understand the functioning of it.
So these were some of the applications that will help you to delete duplicate photos. With the rocketing pace of technology, these names may change over time but they are on the list because of their past record, performance, ease of use and consumer recommendations.
Hope it helps.