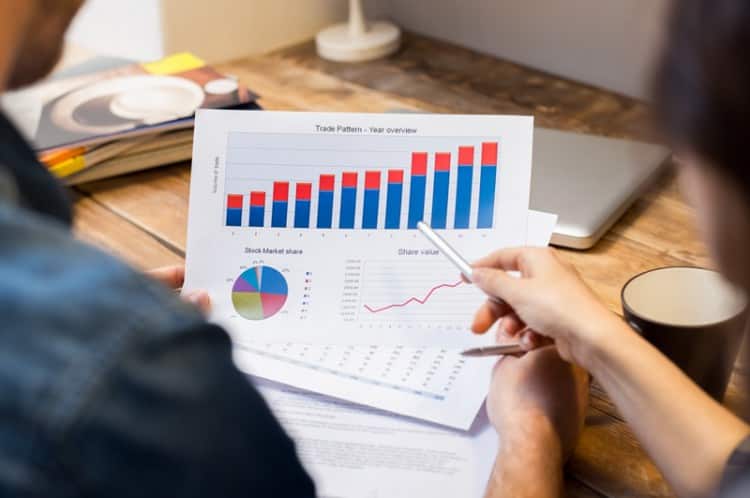 Every business needs promotion to let the world know that their service (or product) is right there for them to buy. Of course, some businesses need promotion more than the others. B2B (Business to Business) companies, or companies that provide service for other companies, usually needs less promotion because their customers are already segmented and have industrial knowledge about what kind of product or service they need, and where to get them from. Example for B2B companies are raw material supplier and utility companies.
Meanwhile, their counterpart, B2C (Business to Customers) companies, need to actively promote their business because they have so many potential customers across the countries, who may or may not be knowledgeable about their product. B2C companies also has many players, so competition is tight.
What about dropshipping business?
Well, dropshipping can be categorized as retail, and retail is one of the most competitive businesses out there. A clothing store can directly compete with a boutique next door. What about online or e-commerce? Well, it's ever harsher, especially because you have to compete not only to gain dominance in your neighborhood, or your town, or even your states, but worldwide.
The importance of promotions for dropshipper
There are so many promotions method you can offer to your potential customers. Marketers have been very creative in creating and designing promotional program these past few decades, especially since internet grew in the late 1990s.
Advertisement grew from printed ad in the newspaper and magazine, to radio ad, to TV ad, and even to outdoor ad using billboards and banners. With the rise of digital media, we get display ad, video ad, content marketing, SEO, and many others digital marketing products.
Your challenge now is choosing which kind of promotions fit your web store, your customers, and of course, your budget.
This is important, because promotion can be costly. The rate for local TV ad can run for $200-$1,500 for 30s ads. And, that number still won't guarantee the reach of the advertisement, since there is no way to measure how many people actually watching the ads, and how many of them are actually affected by it.
Digital marketing can be cheaper in a lot of ways. Facebook Ads, Google Ads, Instagram Ads are several digital platform that offers wide reach in affordable plan.
But, what if you don't have budget even for that? What if you just start your dropshipping business, and you really need to introduce your web store to the world, but there's no budget left?
Don't worry. You can still promote your web store and make people get interested even without doing advertisement. How? Check out our recommendation below.
Promotions program for your dropshipping business other than paid advertising
1. SEO
SEO isn't necessarily a promotion, but it sure does help you marketing your website. SEO or Search Engine Optimization is a technique to make your web store appear in the top of the search result in search engine such as Google or Yahoo.
The first page of a search result is like primary real estate for business. That's because people rarely look for alternative in the next page if they get what they want in the first page. If your web store can get placed in the first page, you will get many traffic to your site.
What if you don't understand SEO? Our advice is to learn about it first. It won't take days to learn how SEO works, even though actually manage to land your store in the first page may take more. Alternatively, you can hire someone more knowledgeable to do this for you.
2. Content marketing
Besides using SEO, you can get your web store in the first page if you have a great content in your website. Google has its own standard to decide which content is good and which one is not. A no-good content will have lower chance to get posted in the first page of search result. While Google won't reveal what the exact standard is, generally they seek content that is long enough, complete, and contains useful information for the reader.
Besides that, you can also post your content in other medium, such as blog, either your own or other blogger. Article that actually have high quality, will make the reader convinced with your content credibility. If you link your web store in a good content, the reader may trust you enough to click on the link and visit your store.
3. Coupon and Discount
People react to incentive. To make people visit and buy your product, first you have to give them a reason to. Coupon and discount are usually a reason enough for many shoppers fulfill their needs at your shop.
This can work well if you have quite a wide profit margin to cover for the loss of profit from the coupon and discount. However, if your niche is quite crowded with competitors, you may be forced to set a lower price, and giving away coupon and discount can be harmful for your business' sustainability. Instead of doing this all the time, choose certain events or seasons for this promotion programs.
4. Social Media
You can use social media for free, and if you do it right, you may not even need to buy their advertisement. Facebook and Instagram are two popular choice of marketing for dropshipping due to their big number of users.
With 2.2 billion monthly active users, you should not exclude Facebook from your social media of choice. Not only that, Facebooks offers many feature that can help you engage your customers. You can give 'Deal' such as coupon code for users who follow your Fan page, for example. You can also host a contest for your customers to win some products from your store.
Instagram, with its emphasize on visual, is an excellent online display for the products you sell. While interaction in its app is limited only to comment and DM (Direct Message or private message), you can still hold a contest in it. With a link to your web store on your profile, you can derive quite a traffic if you manage your account wisely.
Of course, getting the traffic is not the finish line for your business. You must convert those traffic into lead, and finally into successful transaction. Many first time visitors end up leaving the store they were directed to if they can't find what they want in that site, or if that site is problematic to begin with. The problem may range from uninteresting display, complicated purchase process, late responds, or even technical problem.
To avoid those problems, make sure you've set up your web store perfectly before launching these marketing methods. If you think you're having problem setting it up your dropshopping web store, you can use solutions such as Ali2Woo plugin to do it for you.
All the best luck for your business.