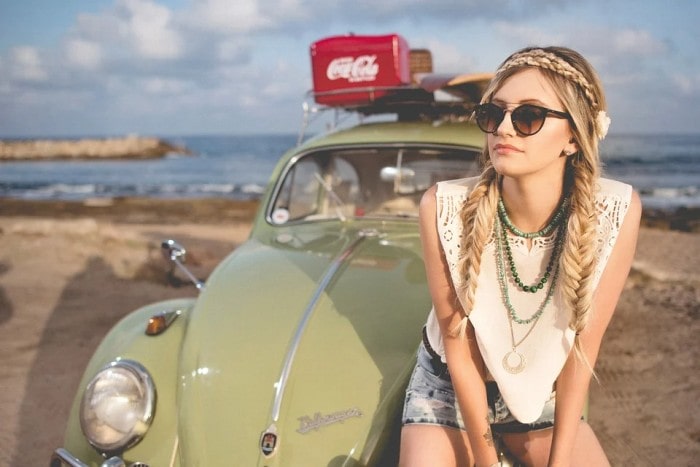 Traveling is a great stress-buster and boosts mental health. So, while touring new places, you don't want to have to leave out worthwhile experiences. It's essential to cut down unnecessary expenditures so that you can enjoy your trip to the fullest.
With careful planning, you can enjoy traveling without having to break the bank. You can adopt several ways of using your travel budget fruitfully. This way you'll get the most out of it while spending a minimum.
Here are 5 ways to get the most out of your travel budget:
1. Make sure to have one in place:
It's impossible to get the full benefit from your travel budget if you haven't created one. No matter the depth of the travel budget, i.e. whether detailed or obscure, having one certainly helps. With it, you can monitor your expenses and set priorities for spendings.
This way by being accountable for various expenditures, you can prevent travel costs from shooting up unawares. For instance, having a budget in place will make you think twice about overindulging in Belgian waffles while seeing around Brussels. Probably you could put that money for something else.
It's essential to deliberate over what you need, as an individual, to be as healthy and happy as possible. Whether you're a backpacker or a luxury traveler, keeping an eye on where your money will certainly help you be so.
2. Always go for a travel package :
Vacation packages, more often than not, make a good deal. Although you'll find good offerings from hotel comparison websites and reduced flight fare services individually, a combined deal works even better. For instance, try booking a flight from Dallas to Madrid combined with accommodation at the Hotel Radisson. You'll end up spending less than on the flight alone!
So, why not take advantage of such savings? Having said that, while availing of such benefits, don't neglect hidden costs. Book accommodation close to the city center so that you don't end up booking an Uber whenever you step out. Also, while booking combined deals, focus on the inclusions and exclusions. This way, you won't end up paying more than estimated.
What if you can avail of champagne services by paying beer prices? Quite often, you'd be able to redeem discounts on such and other luxury services (e.g., a beauty treatment at a high-end salon) at your travel destination. All you've got to do is keep a keen eye on such offers.
If you're keen on taking a road trip in your car, you might as well save on hotel accommodation through car camping. Yes, choose your campsite, assemble your rooftop tent, and sleep away peacefully in the outdoors.
3. Try to take all types of transport
By using varied means of transport, you can cut down travel costs appreciably. If you're traveling solo, instead of taking taxis frequently, use public transport to get around the new place. For example, London's tube train is an excellent and economical means of traveling in the city. If you require to take a taxi, try your best to avail of ride share opportunities.
Sometimes, taking a long way not only cuts expenses but also makes the journey more enjoyable. This is particularly true if you're traveling with kids. Instead of booking an expensive flight that'll get you to your destination in barely sixty minutes, go for an exciting bus journey. This way, kids will get to appreciate the wonderful sights en route to the new place.
How about going green while on vacation? Use a bike share program to cycle around the new town.  A unique, low-cost, and eco-friendly way indeed! Last but not the least, simply walking around the place also makes an excellent, cost-free way to explore and appreciate it.
4.  Look for the free stuff :
What's better – getting a discount on something or getting it free? For enjoying as many free activities as possible, research the same thoroughly before setting out on your trip. Contact the regional tourism agencies at your vacation destination to know which attractions you could visit for free. For instance, you can visit some of India's architectural marvels like the Delhi Gate without charge.
Also, trekking, exploring beaches, and swimming in waterfalls is free! So, why go for expensive skydiving if you can easily get a taste of free adventure?
You'll surely want to take souvenirs back home, won't you? While exploring beaches, hunt for shells, rocks, and even sea glass. If you're hiking in coniferous woodland, don't forget to collect one or two pine cones. Such free keepsakes only add to your fun-filled travel memories.
5. Experience the new place like a local:
While traveling someplace new, drop eating at well-known food chains. Instead, wander the famous streets of the place and head straight to the street food hawkers. By sampling the region's freshly-cooked, low-priced local delicacies, you'll certainly get closer to its local culture. Not to mention the money saved into the bargain!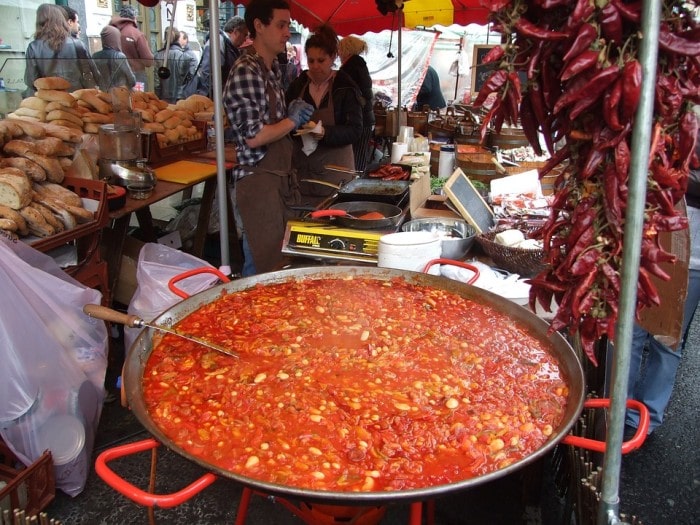 Save money further by skipping the supermarkets and shopping fresher, less expensive produce at farmers' markets. If you're lodging in a homestay like one offered by Airbnb, you can use the kitchen to cook most of your meals. This way, you can largely cut down the expenditure of eating out often.
Save on your tea and coffee expenses by avoiding frequently paying for these beverages outside. Rather, make sure to keep tea bags as well as instant coffee with you. Then all you've got to do is ask for a free cup of warm or hot water.
One of the best ways to have a memorable trip is to befriend locals. You might even get lucky if a couple of them offer to host you for free throughout your trip! Indeed, an excellent way of experiencing the local life.
You can show your appreciation to your host by lending a hand in doing some of the daily chores. How about cooking a nice dinner for your host? While keeping your budget in check, you will also form precious bonds with people from a foreign land.
Conclusion
So, now you know how to use your travel budget effectively. Start preparing one right away for a trip of a lifetime!
Author Bio:
Amelia cooper is a full-time content marketing specialist. She has been closely following the Travel industry trends for quite some time. She has dabbled in various domains before the Travel industry But currently focused on Travel roof rack accessories. On Her off days, She likes to spend her time at the nearest animal shelter, lift weights or be nose deep in a novel.