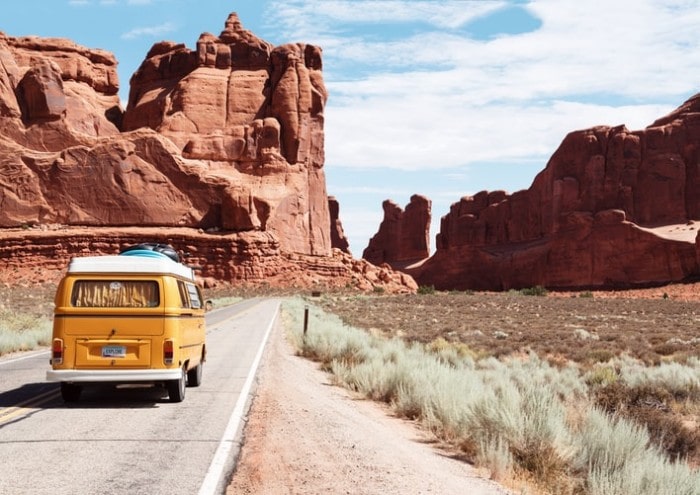 Covid-19 pandemic has frozen all activities around the world. Now that we're stuck at homes in this lockdown, there's widespread panic and boredom. People who survived through social interaction are confused. Since everyone has a lot of free time, it isn't easy to decide what to do. The travel industry has hit an all-time low as well. Most places are locked, and traveling is currently considered to be unsafe.
You're not alone if you're panicking. Everything has come to a standstill, and no one knows when it's all going to be over. If your wanderlust is taking over and you feel like stepping out of your house, stop yourself. We have listed a few things you can do to keep your inner adventurer busy.
1.  Read Travel Journals By Local Writers
Local writers know the most about hidden gems in the cities. Their journals are worth reading if you want to explore a country virtually. If you can't travel to Japan, you can always read travel diaries and locals' memoirs for a personal insight into the country. It might even help you learn about some cultural differences, places to visit, and more about the native cuisine.
With the travel industry taking such a significant hit, using public transportation is not safe anymore. The best way to travel is in your car. If you're planning a road trip with your friends, get roof racks installed on your vehicle to store additional luggage.
2.  Learn A Language
Learning basic phrases in a language is a fundamental step when visiting a foreign country. Make your lockdown productive and target the expression of a country you want to visit. Once you start learning and listening, you'll realize how independent it feels to speak a foreign language. It's as if you've halfway traveled to the country already.
Knowing the basics of the language will make it easier to communicate with the locals. The chances are that locals will be more than willing to help if they see you're putting in efforts to appreciate their culture. It's better to speak broken Japanese to get your point across rather than confusing the natives through an interpretational waving of hands.
3.  Revisit Past Travels
Quarantine has made us realize the importance of traveling. Past travels that weren't appreciated suddenly enough hold a lot more relevance than before. Now that you have a lot of time in your hands, revisiting previous trips is a great idea. You can work on documenting your memories in a serialized manner. Writing blogs, posting photography, or creating journals, it's all up to your imagination. Just because you can't write about new places doesn't mean that you can completely ignore past experiences.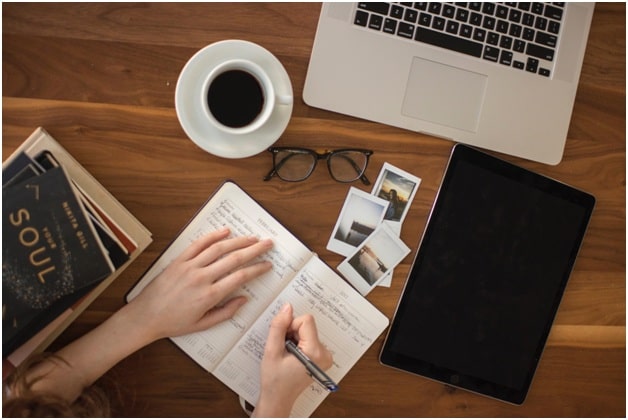 4.  Invest Time In Listening To Podcasts
Join a community of like-minded people, and invest some of your time listening to podcasts by travelers like you. Many travel podcasts talk about daily life, tips for travelers, and safety measures you should take while traveling. It's a great source of information. You can keep yourself updated about the topics you enjoy. You'll get to know more about how people travel, what others like, what places you could visit post lockdown, and how the pandemic changed the world of traveling. There's a suitable podcast for every person out there. Turn on a podcast and go about your daily routine cooking or cleaning.
All popular podcasts can feed your wanderlust. You'll find professional adventurers talking about their traveling experience. If you know about a traveler's firsthand experiences, you'll be better prepared yourself when you're visiting a particular country.
Conclusion
It is a tough time for travelers. But, if you have patience, you'll get through it. International traveling is out of the question for now, but if you travel locally, be sure to take safety precautions. Keep your masks and sanitizers handy, and avoid crowded places. There's nothing more important than staying safe at this point. Stay home and away from any unwanted problem. It's best to satisfy your wanderlust through a medium other than traveling. For now, use this time to be productive and relax.
Author Bio:
Amelia cooper is a full-time content marketing specialist. She has been closely following the Travel industry trends for quite some time. She has dabbled in various domains before the Travel industry But currently focused on Travel roof rack. On Her off days, She likes to spend her time at the nearest animal shelter, lift weights or be nose deep in a novel.