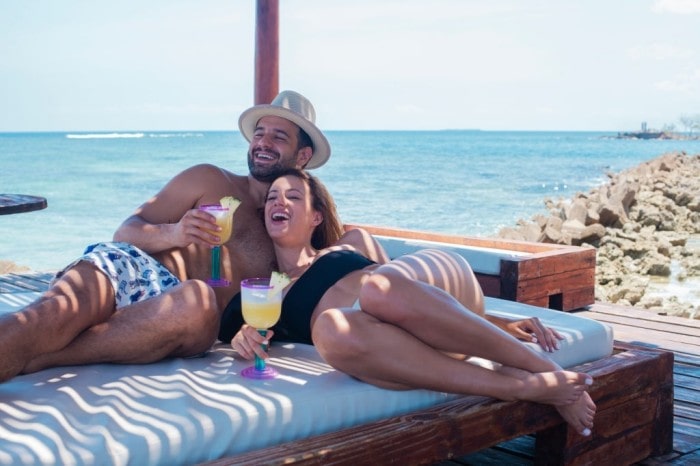 If you are newly getting married, then you might be excited for your honeymoon. It should always be a concern about choosing the right place for a honeymoon within your budget. Those who belong to middle class families, generally choose honeymoon destinations within India.
In India there are a lot of beautiful destinations. However, if you are planning to go on a honeymoon, then this is the best place for you.
People always love free privilege, complimentary services. Actually it's human nature. When it comes to your honeymoon, we always love to do anything which makes the situation extra special.
Here we have discussed some points about how to take advantage being a honeymoon couple. You can try these items.
Top 7 Ideas to Take Advantages of Being a Honeymoon Couple
There are a lot of ideas here for taking advantage of being a honeymoon couple. Let's check a few of the ideas here and you can really apply them.
#1. Social Media
This is the digital era. Maximum things you will get digitally. Social media is a platform where you can share various things. And millions of people using social media per day. You will get various information through this platform. You can post your honeymoon destination and bring attention might get them to do something special for you. This is one of the great hacks that you can adopt to take advantage as a honeymoon couple.
#2. Always Select Unique and New Honeymoon Destination
If you choose a unique, uncommon destination for your honeymoon, you will get some extra perks automatically. You can go for dinner in a lesser known hotel or restaurant to make your honeymoon as special as possible. You will spend some quality time with your spouse. Also, the owners of the hotel or restaurant are trying to establish a base of their company to grab more attention from you. For that they will try their best to serve you and make your day more and more special.
#3. Choose the Right Time for your Honeymoon
Now this is the most important thing that is choosing the best time for your honeymoon. If you are planning to make your honeymoon in a busy season, then there are less possibilities of securing hotel and flights or trains. The hotel staff would not be able to pay special attention to you and your partner. That is why you should  always make a plan for your honeymoon in the off-season. Weather is also a big factor. If you went Delhi in the month of April- May or December- January, then it will totally spoil your day. Therefore, always choose the right time and right destination for your honeymoon.
#4. Always Mention 'Honeymoon' while booking in Hotel
This is also important to take advantage of being a honeymoon couple. You should always mention that you are coming for a honeymoon while booking hotel rooms. Also, remind them while check-in in the hotel or resort.  This will surely add some extra perks in your honeymoon.
Also, you should ask if there is an upgrade  while checking in. Apart from if you are travelling through flight, make sure that the crew of the flight know that both of you are newly married couples. They might take special attention to you and your partner. Sometimes they also planned for a surprise gift also. If this is done, then it is really a good experience for you and your spouse.
#5. Remind the Hotel's Staff at the Dining Table
Another best idea to take advantage of being a honeymoon couple is that you can remind the server that you are here for your honeymoon date. Due to this, you might get some special treatment from the hotel, maybe they offer you a free special drink or complementary dish  as a surprise. They always try to make your honeymoon more special.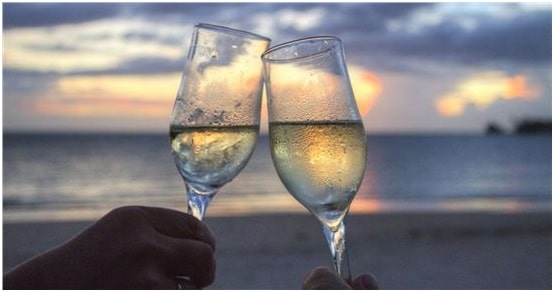 #6. Be Vocal and Upfront about it
You can try to ask the crew member of the hotel if there is a special room for a honeymoon couple. There is nothing shy in this thing. You will go on your honeymoon for the first and last time in your life. So, always make it more special that you can. Every hotel and restaurant they have some special items, rooms only for the honeymoon couple. Hence, frankly speak to them and make it beautiful.
#7. To Celebrate and To Explore
Honeymoon is the opportunity to know each other, more time to spend with your spouse and celebrate as Much as you can. Make your partner more comfortable in front of you. Explore what is in front of you so that she or he also gets to know about you. Always give some special surprise to your partner and make him or her smile. Always do celebrate with some positivity and positive energy. This is the most important thing that every honeymoon couple should take advantage of.
Now let's check some of the cheap honeymoon destinations for you.
#1. Dalhousie
In case you want to make romance with your spouse without investing too much, then Dalhousie is the best option for you. You can choose this place for your honeymoon as this is the best and cheapest honeymoon destination in India. You will get an amazing view of lofty pines, hill stations, mountains which are covered with snow. You will truly experience an amazing scenario of the place which makes you feel happy from inside. After sightseeing, you should have planned for a candlelight dinner with your better half is the perfect ending of the day.
#2. Nainital
Nainital is known as the place for love, peace, beauty and romance. Both of the honeymoon couples choose Nainital for its amazing beauty of nature and sightseeing. Nainital is in Uttarakhand popular for Naini Lake, Tibetian market, and Naina Devi temple. Do not miss the snow view point which admires the stunning Himalaya. You can also hire a personal photographer for clicking the most memorable situation of you and your partner in front of the beautiful nature.
#3. Jodhpur
You can also plan for Jodhpur. Jodhpur is usually known for the City of Forts or Blue city. Jodhpur, located in Rajasthan has some splendid places to see such as JaswantThada, the Mandore Gardens which is specially known as a honeymoon destination. Always plan for Jodhpur during the month of October to March. The famous attraction of the city is Mehrangarh Fort. The whole city is a historical place. Therefore, if you love to visit the historical place, then Jodhpur is the best for you.
#4. Agra
If you are going for a honeymoon and did not visit Taj Mahal it is not possible. Because you will not find a better place than Taj Mahal in order to express and celebrate your love. Taj Mahal is known as an epitome of romance and love. If you want a cheap honeymoon, then there is no substitute for Taj Mahal. Apart from that you can also visit Agra fort, and other Mughal architectures.
#5. Ooty
If you prefer a silent place, far from the main town, beautiful weather, hills, then you should kick start your marital journey with the Ooty. The main attraction in Ooty is Ooty lake, Tea estate and Botanical garden.
#6. Darjeeling
If you want to choose your honeymoon destination in the lap of Eastern Himalayas, then Darjeeling is the best choice for you. Here you will get a tea garden, snowy peaks, monasteries and many more. This is the best economical honeymoon destination. If you are planning to visit Darjeeling then do not forget to see sunrise and sunset from the Tiger Hills. Woolen sweaters are very famous in Darjeeling and cheap also.
#7. Goa
If you want a foreigner feeling within India, then Goa is the best place for you. There is no tension such as Visa, passport just book a ticket in flight or train and reach Goa to make your honeymoon more memorable. Goa is a complete package of awesome nightlife, beautiful landscape, water sports etc. Therefore, this is one of the best honeymoon & Romantic packages in India.
#8.Manali
If you want a low budget honeymoon place and you do not include Manali in the list, then it is not possible. If you want some hills station, then Manali is one of those. Manali becomes a priority for every honeymoon couple. The best time to reach Manali is April to September. You will get awesome weather conditions during this time.
#9. Srinagar
Another best place is Srinagar. This is the paradise of kashmir. Srinagar is famous for Dal Lake and mountains covered with snow.  If you want a cheap honeymoon for 3-4 days then there is no other option like Srinagar. The major sightseeing is Shalimar Bagh, ChashmeShahi and Pari Mahal. If you reached there for honeymoon, then stay one night in the boat in Dal Lake.
These are some cheapest and best place in India for honeymoon couple. Click Here for more details