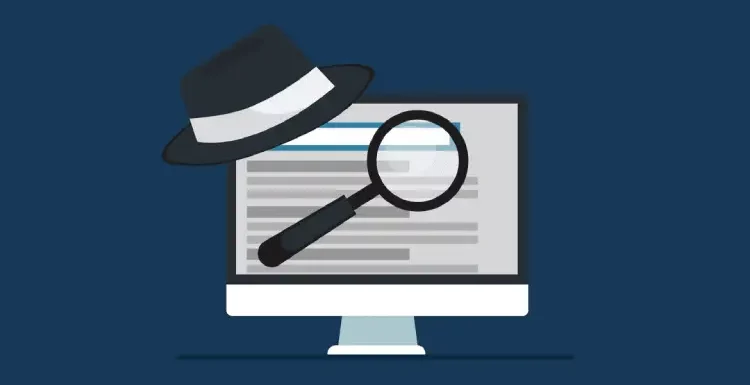 Introduction
Search Engine Optimization, or SEO, is essential to any digital marketing campaign. It's a process of refining and optimizing your website to appear higher in the search engine results pages (SERPs). The goal is to increase website traffic and improve overall visibility.
Regarding SEO, there are two primary strategies – white hat and black hat. The White hat SEO Strategies are considered long-term solutions, and they're 100% compliant with search engine protocols. On the other hand, black hat SEO is the opposite – it uses tactics that are against search engine regulations and may lead to penalties.
This guide is designed to help you improve your website's SERP rankings by using white-hat SEO techniques. We'll explain what white hat SEO is, its benefits, and the strategies you must implement to get the best results.
Domain Name Optimization
Optimizing a domain name is one of the most critical aspects of white-hat SEO and can be a game-changer in achieving higher SERP rankings. Having an optimized domain name can help the website owner establish a recognizable brand and directly affect a website's SEO.
Choosing A Compelling Domain Name:
When choosing a domain name, it is crucial to make it memorable and relevant. A domain name should be easy to remember, as this increases its potential for consistent return visits. The domain name should also be relevant to the website's content and purpose. Making the domain name keyword-rich is another excellent way to increase search engine visibility, as it aids in the discovery of the website and improves its relevance for particular search engine terms.
Using Domain Name Variations:
Using domain name variations can be a great way to increase website visibility and extend its reach. Examples of domain name variations include .net, .org, .co, and .info. These variations should be used to create additional versions of the original website. For instance, a website with the domain name "mydomain.com" could create an additional website with the domain name "mydomain.net" with similar but unique content. This helps to increase the website's online presence and reach a larger audience.
Taking Advantage Of Domain Extensions:
Using specific domain extensions can have a positive impact on SEO. For instance, a website targeting a local audience should use the .ca domain extension to make it more relevant for Canadian users. Additionally, .edu and .gov domains are known to carry more weight in search engine rankings due to being more exclusive. Therefore, these extensions can help the website rank higher for particular search terms.
Website Design And User Experience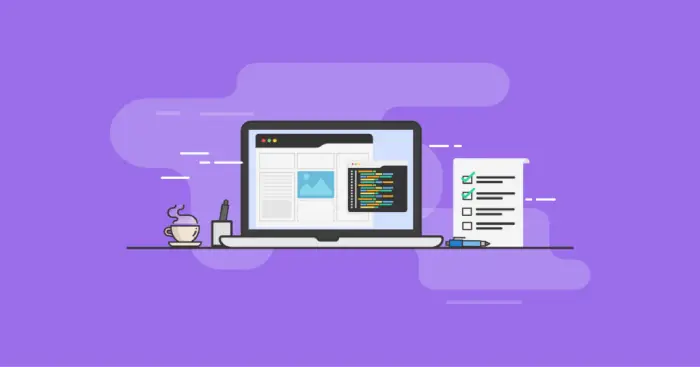 An optimized website is essential for any domain to achieve higher SERP rankings. A website should be designed with user experience in mind, considering its size, how it is laid out, and how quickly it loads. It should also provide users a convenient way to navigate the website quickly and easily.
Responsive design is necessary to ensure a website looks great on all devices, from desktop PCs to mobile phones. Optimizing the website's loading time is also essential, as is making sure the website is easy to navigate. An easy-to-navigate website helps visitors quickly find the information, improving their overall experience.
Link Building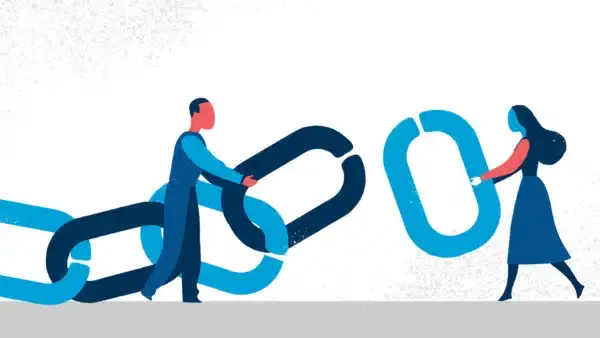 Link building is one of the most powerful white hat SEO techniques. It involves creating a solid network of backlinks that point to your website. This helps search engines understand that your website is authoritative and trusted, thus leading to improved rankings in SERPs. It also helps drive organic traffic to your website, leading to more conversions and sales.
# Internal Linking Strategies:
Internal link building is one of the most crucial link building strategies. It involves creating hyperlinks from one page of your website to another. This helps search engine crawlers understand the structure of your website and the relationship between different pages. It also helps reduce page bounce rate, improve navigation, and encourage users to explore more website pages.
# Acquiring Quality Backlinks:
Acquiring high-quality backlinks from other websites is a great way to increase your domain's authority and SERP rankings. Links from authority websites or websites with high domain authority can help to boost your website's search engine rankings. You can acquire these links through guest post outreach or by creating great content that other websites are willing to link to. These strategies help you to get guest post backlinks for your website which improves the domain authority and credibility.
# Analyzing Backlinks:
Analyzing the quality and quantity of backlinks is essential for effective link building. You should regularly check your backlink profile to ensure that the links you've acquired are high quality and from authoritative websites. You should also monitor the growth of your backlink profile to ensure it's steadily increasing.
These are just some link-building strategies you can use to improve your domain's SERP rankings. You should always use white hat SEO techniques to ensure your website complies with Google's guidelines and avoid getting penalized. Additionally, you should regularly analyze your website's performance and backlink profile to ensure that your SEO efforts yield positive results.
Website Reviews And SEO Audits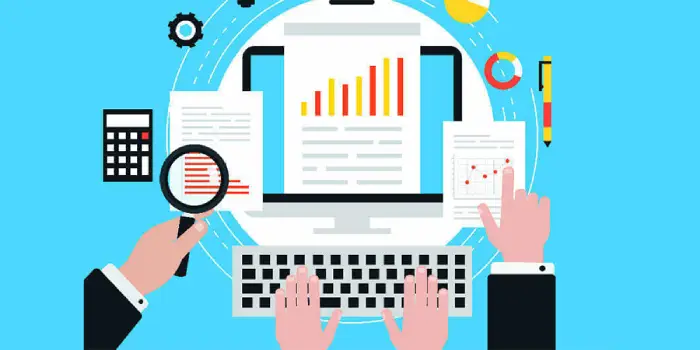 A website review and SEO audit are essential to any successful White Hat SEO strategy. An SEO audit involves thoroughly examining your website to identify any potential areas for improvement and ensure that your website is optimized for search engines. During an SEO audit, you'll want to identify errors, broken links, duplicate content, and any on-page elements that may prevent your website from achieving higher SERP rankings.
Additionally, you'll want to audit your website's backlinks and anchor text to ensure you receive only quality backlinks. Finally, you'll want to analyze your competition to identify any SEO strategies you may lack and can implement for better results. By conducting regular SEO audits, you can ensure that your website remains optimized and competitive in search engine rankings.
Outreach And Promotion
Once the website design and link building strategies have been optimized, the next step in the white hat SEO guide is to focus on outreach and promotion. Identifying influential people in the industry and building relationships with them is vital to improving the domain's SERP rankings. These influencers can help spread the word about the domain and website content, resulting in higher SERP rankings.
# Identifying Influencers:
One of the first steps in the outreach and promotion process is identifying the industry's most influential people. This can be done by researching the topics related to the domain and finding out who the thought leaders and influencers are. It is important to find influencers with extensive reach and many followers, as they can help spread the word more effectively. Once the influencers have been identified, reaching out to them and building relationships is vital. This can be done by engaging with their content, commenting on their posts, and sending them personal messages.
# Building Backlinks And Social Shares:
Once established relationships with the influencers, the next step is to ask them to share and link to the website content. This is a great way to build backlinks and social shares, which are critical to achieving higher SERP rankings. It is vital to ensure that the influencers are comfortable with the content they are asked to share, as this will make it more likely that they will promote the domain.
Implementing Paid Advertising:
In addition to outreach and promotion, implementing paid advertising can significantly improve SERP rankings. Paid advertising can be used to increase website traffic and brand awareness. For example, Google Ads can reach a larger target audience and increase website visibility. Considering the budget when using paid advertising is essential, as it can quickly become expensive if not managed properly.
Outreach and promotion are effective strategies for improving SERP rankings. It is vital to identify influential people in the industry, build relationships with them, and ask them to share and link to website content. Paid advertising can also be a great way to increase website visibility and reach a larger target audience. When implemented correctly, these strategies can be highly effective for achieving higher SERP rankings.
Conclusion
White Hat SEO techniques are tried and tested to improve your domain's SERP rankings. When implemented correctly, these techniques can help you see the desired results relatively quickly. To ensure higher SERP rankings, your website must be optimized for on-page and off-page SEO. A well-designed website with a positive user experience, a comprehensive link building strategy, website reviews and SEO audits, and an effective outreach and promotion campaign are crucial elements for a successful SEO strategy.
Following the steps outlined in this guide, you can apply these White Hat SEO techniques to improve your domain's SERP rankings. Remember, be consistent and patient for the best results, as SEO is an ongoing process requiring continuous monitoring and optimization. Utilize the various available resources to help you stay ahead of the curve in SEO.