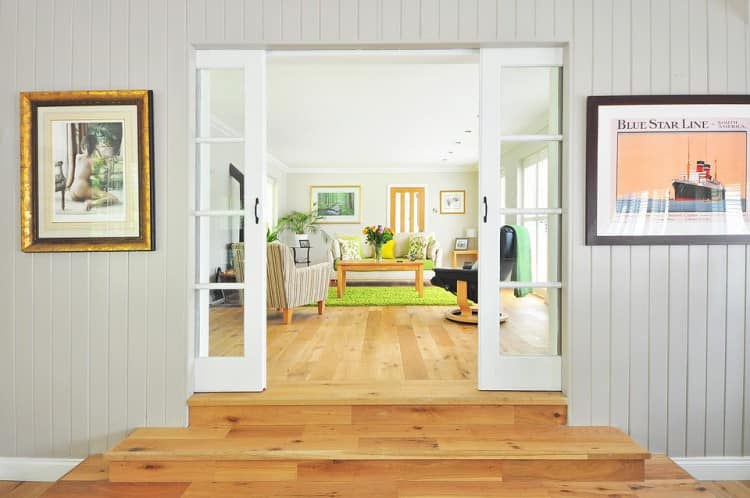 Did you know that simply painting your front door a certain color (black or charcoal gray, says the research) can boost your home's value by over $6,000? Don't get too excited, though. While there are all sorts of tiny, little improvements you can make that equate to a higher selling price, most of the mare a bit more in-depth—read: costly and time-consuming to implement—than just splashing on a fresh coat of front door paint. With that being said, not all value-boosters cost an arm and a leg or will set you back months, either. Here are some helpful tips and ideas regarding how to increase the value of your home.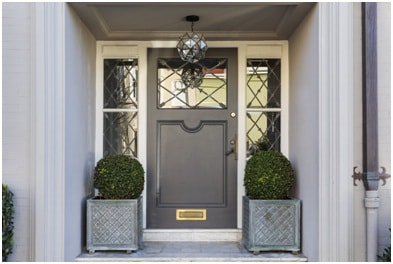 Boost Value with These Tips and Tricks 
Consult the Professionals–If your number-one goal is to boost the market value of your real estate, start by hiring an appraiser to come and take a look. He or she should be an expert on local real estate (or have the comps to become one) and will be able to tell you the current value as well as what the future value will be with certain improvements.
Know What Buyers Want–The demands of the home-buying market change rapidly from year to year and season to season. Try to stay clued into what buyers want in your specific niche—in big cities, that may be an area as small as a few square blocks—coupled with the overarching market trends. If buyers where you live pay more for historic charm than modern conveniences, for example, focus on restoration rather than renovation.
Think of "Value" as Subjective –When it comes to your house, what you value is different from what a potential buyer might value—and keep in mind that value isn't exclusively measured in dollar bills. If making certain additions helps you enjoy your home and relax more, then that's a boost in value right there! You simply can't put a price tag on enjoyment.
Get Crafty– At the end of the day, you'll get a significantly higher return on investment if an improvement boosts your home's value without a huge initial outlay of money. Rather than downgrading on the finishes, which, in many cases, can equal big bucks, try your hand at making improvements on your own to save on labor. Simple things like painting and landscaping can be learned relatively quickly.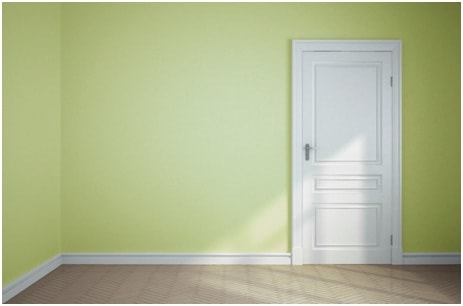 The Biggest Value-Boosting Improvements 
Adding an Addition–Did you know that, according to HomeAdvisor, adding certain additions can yield you as much as a 65 percent increase in value? Granted, that's for a two-story addition with a whole new living area and master suite. Still, you're looking at as much as a 50 percent boost when you add a sun room or bathroom! Square footage talks, and the more you've got, the higher the value. 
Improving Climate Control–Whether you live in a four-season climate or somewhere that's balmy year-round,you need to ensure that the climate control situation in your home is at the top of its class. That doesn't mean you have to go installing costly duct work and forced air conditioning. Smart, new solutions—such as ductless cooling and heating — can boost your home's value for less of an investment. These systems can also make your home more efficient, which brings us to the next point. 
Making Efficiency Upgrades– If potential home-buyers know that they can save on their utilities (even if they're paying a bit more for the home up-front), they'll be much more likely to shell out during the house-shopping phase. Focus on lowering the home's energy consumption with upgrades like new windows, new insulation, energy-efficient appliances, and efficient heating and cooling. 
Adding a Fresh Coat of Paint (or Two)– If we've learned anything from the aforementioned front-door-paint conversation, it's that a single can of paint can translate into thousands of dollars in profit for the savvy real estate entrepreneur. As cliché as it is, a fresh coat of paint really does give a home a clean, new feel. Stick to neutral colors so that buyers can easily envision their things in the home. 
Making Small, Measurable Improvements–If you live in an over saturated real estate market, it'll be the small things that entice buyers to make an offer on your house over someone else's. Consider adding a couple of small but high-value extras that buyers want, such as a few smart home upgrades (i.e., a smart thermostat or a connected doorbell) or a home security system. 
Doing a Bit of Landscaping– As cliché as it sounds, curb appeal does Think of your landscaping as the first impression your home makes, and we all know first impressions are huge. There are a few minor but big-impact landscaping jobs you can tackle to double-down on the curb appeal without sinking in a ton of money, such as edging your lawn or adding stone pathways.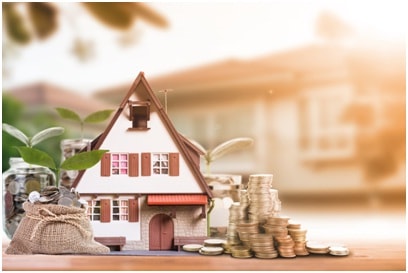 Making Your Home Warm and Welcoming
Ask any real estate agent,and they'll tell you: So much of house-hunting is about the feeling you get when you walk into a place. You can have all the high-end finishes and fancy integrations in the world, but if your home feels cold or unwelcoming, no one will want to buy it. Bringing in cozy, welcoming components—a pleasant-smelling candle, warm natural lighting, and comfortable furnishings, for example—can help you show potential buyers that your space is a home that's meant to be lived in. Coupled with a little bit of sprucing up, these things will help you get a lot more from your home's sale.