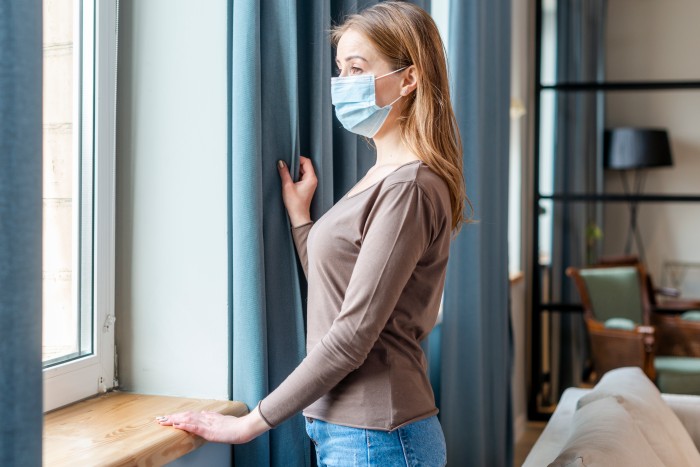 The COVID-19 pandemic has left almost everyone in the world in self-isolation in the comfort of their own homes. As workplaces and schools transfer all operations online, more and more people are looking at the possibility of working from home as the new normal in this difficult time.
With the number of cases in most major countries rising every day, health experts and politicians have called for everyone to stay in and strictly follow social distancing measures. Given this unprecedented time, everyone is encouraged to make the most of their time by making long-term home improvements to make staying at home healthy, entertaining and as comfortable as possible.
With lockdown protocols still in place and a vaccine still out of sight, here are the different ways and ideas that you can try to make your home extra safe and cozy while quarantining.
Reorganize your furniture and try switching up different arrangements
Switching your furniture and home fixtures to different arrangements is a great way to keep yourself busy while quarantining. If you've been meaning to set aside some time to improve your home, now is the perfect time to do it. By simply moving different pieces around, you'll be surprised at how you can find new ways to decorate your place and refresh your living environment. Since this is a time of great distress and uncertainty, being in total control of what goes around your home is a great way to combat creeping anxiety.
Incorporate natural lighting to your rooms
One of the biggest factors that can dampen your mood while in self-isolation is a home atmosphere filled with gloom and despair. While the freedom to go out may have been temporarily taken away from you, you can still improvise by letting as much sun enter your living space as possible. Simply open your windows and draw your curtains or blinds during daytime and let natural lighting fill your home and fixtures. By doing this, you can also expect better ventilation to surround the house, letting you breathe and think better during this difficult time.
Create your own mini indoor garden
Since this pandemic has forced us to stay shut every day in the confines of our home, the opportunity to interact with nature has also taken a standstill for most of us. But what if you can build and create your own kind of nature while quarantining? This is what some people have been busy doing by getting indoor and flower plants. You can start on this project by simply getting a couple of plant seeds and storing them in a soil pot. By tending to it every day, you'll be able to build your own indoor garden in no time.
Clear some space by reorganizing and decluttering
Making your home extra cozy involves cutting ties with things that no longer spark joy. Whether you're a Marie Kondo fan or just a homebody looking to make your space more comfortable, clearing away unnecessary objects is a great start to achieving this. If you have a lot of keys, papers, magazines and books lying around in total disarray, now is the perfect time to organize them in baskets or trays. Label them properly according to their names and store them away to an accessible location.
Decorate and new touches to your own bedroom
After a busy day working or studying, you'll need to hit pause and take a well-deserved breather in your own bedroom. To make it more appealing, you can try adding Christmas lights around the bed frame or the walls. You can also get your favorite sheets and bed cover to help in giving you an extra sense of security and comfort every time. By making a personal space like this your own, you can still have a good sense of normalcy right in your very home.
Keep your home extra snug and relaxing with scented candles
Feeling extra down or stressed for the day? Try lighting up your favorite scented candle or adding a few drops of your go-to essential oil to the air purifier. When the going gets tough right at your own home, the smell of your favorite scent can be very comforting and soothing. This will also help you feel relaxed and comfortable, reducing your stress and anxiety levels by a mile.
Clean your home regularly
A lot of people find the idea of coming home to a clean and well-maintained space extremely satisfying. But what if coming home now means as soon as you get out of bed? Since everyone has all the time in the world to do home improvements now, home cleaning is a chore that is being done by almost anyone now. As such, you can keep a healthy and clean home by sticking to a daily or weekly schedule. From your bedroom to the kitchen to the bathroom, keeping everything clean is a good way to cope during this difficult time. However, if you want to focus on your own self-improvement tasks during this time, you can always seek part time cleaning services to help you do the trick. These services are equipped with the cleaning materials to disinfect your home and keep you extra safe from the virus.
Create your own personalized nook or reading corner
Another way to make your space more cozy is by creating your own study corner when reading books or browsing the internet. To do this, simply get a comfortable chair, your favorite pillow, a blanket and a container for food and drinks. This nook can be your very own safe space to help you feel at ease every time you're feeling down.