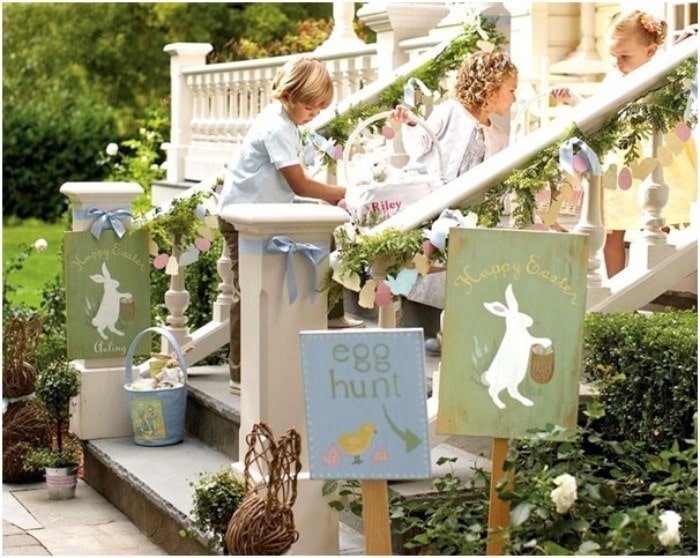 When should you put up Easter decorations, you may wonder? Well, the best time is two weeks before the holiday. The holy festive season, it's all about newness. Easter decorations should be fun and exciting activities. There are adorable bunnies molded into practical products that look super-cute, beautiful flowers with sweet fragrance, and pretty crafts done to mark the day. However, most people concentrate on a table setting, forgetting the other parts of the house. We are going to look at every corner of the house, and give it a breath of freshness.
Make a statement at the entrance.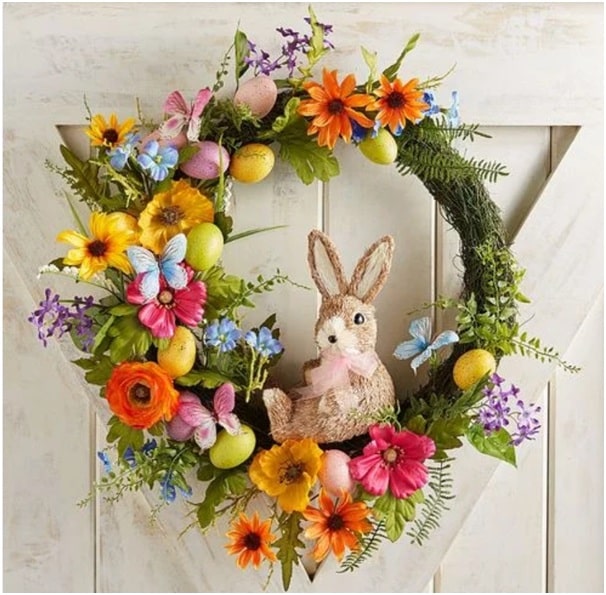 A wreath not only suits the Xmas holiday but also can be appropriate during Easter. The only difference is to change the blooms to spring. You can find one from your local florist, or get handy and create one with the flowers and a round ring of foam- then start sticking the flowers around it. It is a simple craft that you can genuinely nail with your loved one, including young children. Using a wreath hook, wrapped in a ribbon, hang it on the entry door.
Alternatively, you can put large animal figurines at the steps of your house as you enter. Use ducks or bunnies.
Banners

Make it more festive by hanging the happy Easter banners in the main house. Although it might be too obvious, well, go ahead and have fun. The attention brings the right mood igniting the spirit of the season. They are readily available in your local stores during this holiday. Otherwise, you can write and decorate on a piece of paper and make articulate cuttings, then hang it across the room.
Entry cabinet
The first thing that you find when you open the door is an entry cabinet. So, you need to give it a festive flair with an array of your favorite spring blooms, display them in a bunny flower vase. Also, you can put a basket of colorful eggs alongside. Honestly, this is going to wow your guests as they enter the house.
Some people may have a fireplace mantel as an entry view. Here you can as well bring your wicker basket to fill it up with moss and colorful eggs decorated with pretty patterns. Some faux bird's nests also add a touch of nature. Unique vases can also go well with the arrangement mentioned.
Infuse your kitchen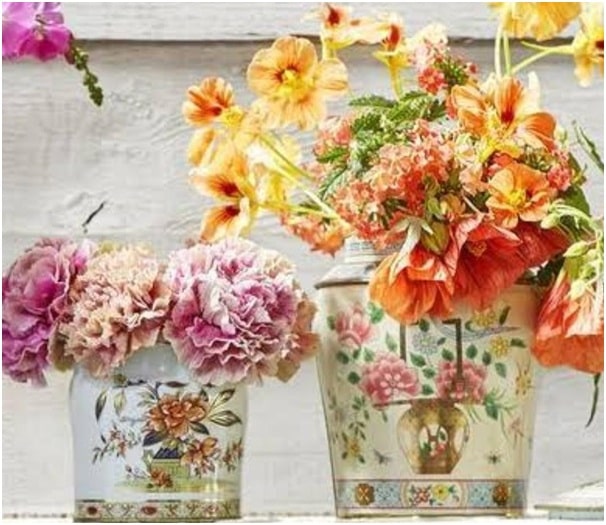 Bring those sunny yellow tulips on your island so you can brighten it with these gorgeous flowers. Indeed, this will ignite your Easter spirits as you cook for your family. It creates a happy atmosphere that influences delicious meals.
If you have some floating shelves in your kitchen, you can create an organic display of fresh-cuts in an array of elegant or vintage vases. Most collectors are likely to have a varied collection of these.
Spice up the bedroom
Just because you are not going to invite everyone in your bedroom, it doesn't mean you should overlook it. You can Infuse it for spring by adding some fresh, beautiful blooms such as hydrangea, iris, or roses. Toss anything that looks dull in the room. Like you can replace a dull lamp-shade to a bright, fresh color instead of changing the whole lamp.
Lounge
Indeed, this is where you want to show off your centerpiece. You can use aromatic roses and mix them with peonies. Put the vase on a tray, and add some birds or eggs to create a whimsical décor.
Another cool way to decorate using what you already have is to refresh the existing accents. For example, you can repaint your vases or use a spring-inspired beautiful paper to wrap them. Then put your bold spring blooms to call their attention.
Festive accents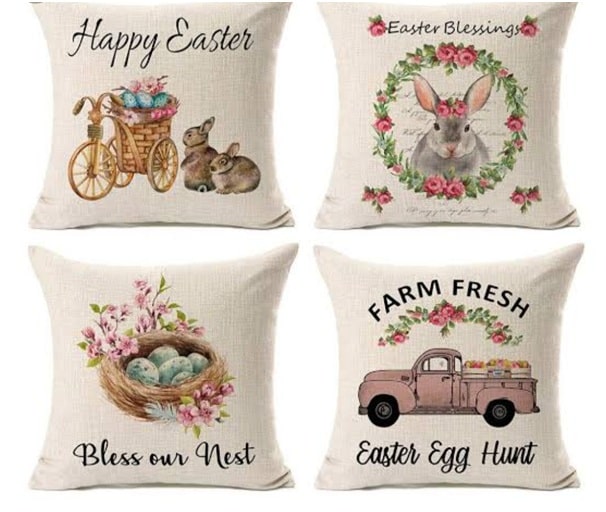 Whether we like it or not, this season calls for whimsical decors of bunnies, which should be the highlight in the home furnishing stores. Easter eggs and bunnies will invite you to take a look and probably take them home. But one thing that you must go with is decorative throw pillow-cases. It is time to toss the old ones and replace them with the new print bunnies or colorful eggs. Give your accents an uplift of newness and a happy Easter festive vibe.
Outdoor dining
Now that the winter is gone, why don't you take your dining at Alfresco where you have a clear view of your backyard. If you like to tend your garden, then you will be flaunting beautiful spring blooms that have come with the season. Get also some cast-iron Easter bunnies and place them in a strategic place where your guests can see it. Easter has never been this good, mainly when you are surrounded by such beautiful nature and the Easter spirit.
Display the Easter cards
Create a gallery of your Easter cards that you have and place them on the stairway so you can smile as you go up and down filled with the Easter joy. Another cool place to show them off is on the fridge using pretty tiny magnets.
Dining table
It all ends here. The most looked after place because a happy Easter is all about relishing exquisite meals. Attention to detail is, therefore, crucial. Make your table festive by using table runners with Easter flair, same with the placemats or coasters. There are cute Easter baskets that come with golden eggs that you can buy and place at least two on each side of the table. Use adorable bunny salt shakers, and pitchers available in the market. Then set your meal with a kaleidoscope of dinnerware. Light your candles on polished candlesticks. Bon appetit!
In conclusion, get in the mood of Easter decoration this festive season by experimenting with our suggested ideas. If it is your first time to do this, you will have a fun-filled experience. Don't forget to invite your buddies and loved ones for this excellent course. It's time to spice up the holiday as you spoil yourself with loads of chocolate bunnies and candies.
Author Bio:
Naman Modi is a Professional Blogger, SEO Expert & Guest blogger at https://www.cosmeagardens.com/, He is an Award Winning Freelancer & Web Entrepreneur helping new entrepreneur's launches their first successful online business.