When it comes to moving out, the whole endeavor seems overwhelming to say the least. There is a lot that needs to be taken care of. You have to take care of the movers, security deposits, and even packing. But if you are on a tight budget, you will most likely be too stressed to do more harm than good.
To aid you in your cause, here are a few simple tips that will facilitate you to move out with a strict budget without breaking a sweat.
Plan Ahead
Of course, you can't plan for everything but that does not mean you things as they are. Instead of sitting back and letting things happen, be proactive. Yet, avoid being reactive, as planning beforehand will make your move budget friendly and smooth.
Whether you live in the moment or orchestrate each moment of your life, moving from one place to another is exhausting – physically and emotionally. You must be prepared for anything and everything. If need be, keep a checklist to simplify the entire process. Here is one to get things started.
Throw Unnecessary Things Away
If you have stuff you do not use anymore, or may not require again in the future, get rid of it. Believe it or not, moving is the perfect time to get rid of things you have been hoarding. Don't think of it as a reason to clean your house; consider how getting rid of old stuff will eliminate emotional bankruptcy.
When transitioning to a new place, you are actually preparing for a new adventure. Simply switch to new things. The process can be as simple as replacing an old couch with a single wing chair that represents your new attitude, being the master of your destiny.
Handle Packing on Your Own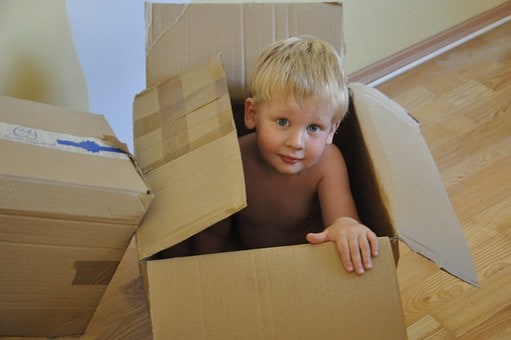 When you hire a moving company, you're paying for the packing services. It may save you from the hassle of packing everything on your own so that you may focus on other important tasks. But these services don't come cheap. To put things into perspective, the average cost for packers is around $60. Even though you may find a good deal, it is still not a good idea to rely on professional packers to get the job done with a limited budget. You simply can't afford!
Unless you have special items that require customized packing services, you would be better off packing everything on your own. Simply put, do what is right for your budget, but not at the expense of your valuable possessions.
Organize the Packing Process
By deciding to pack everything on your own, you can save a lot of money and spend it buying other essentials for your new place. Not only will you benefit from savings, but you will have more control over the packing process as a whole. If you want the whole moving process to be more affordable, find cardboard packing boxes from any hardware store.
Cardboard boxes are not all that expensive if you have to buy a few, but if you need 30-50 boxes of varying sizes, you will have to spend a minimum of $150 or so.
Moving out on a budget involves cutting expenses and costs as much as possible. Ask your friends or family to help you in this regard.
Stay Clear of Moving Season
Most people move out during summers because to avoid cold or rainy weather. Summer vacations help parents to easily plan their move to a new place without any distraction. However, if your schedule allows, it's better to move out during the off-season.
During the off-season, moving companies will be more than happy to offer you the best deals. In fact, you can even try negotiating further, since it is that time of the year where they need you more than you need them.
Ask for Financial Help
If you are incredibly social, this is the time socializing will come incredibly handy. The cheapest way to avoid paying professional help for moving is by asking your friends and family to help. It's not possible to manage everything on your own.They may even do all the heavy lifting when the day comes for you to move.
Also, if you're running low on finances, you acquire small business loans that are easier to pay off. Just make sure you are specific about the type of assistance you require, and assure them you'll pay loan installments.
The more, the merrier, right? But if you are in a fix, be sure to check out companies to get additional funds to get your show on the road.
Try to make an effort to find as many ways as possible to stay within your budget. Do your homework regarding the moving companies you are interested to hire. Compare the moving estimates and then decide the right time to move out. Don't forget that moving out is your chance to start over!