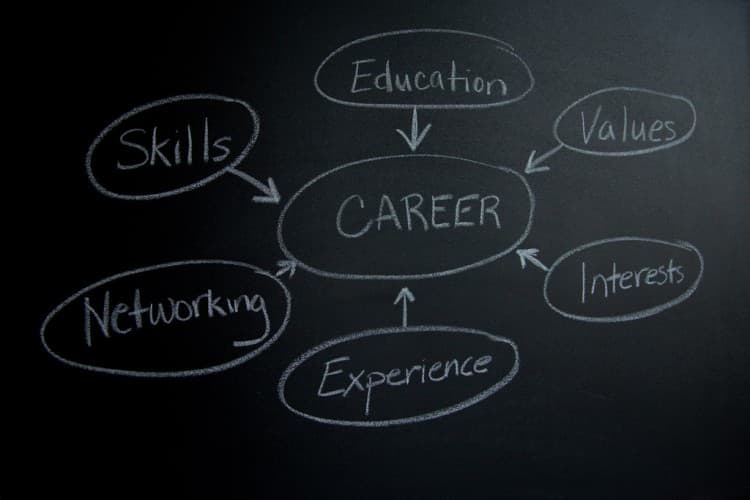 Another year ahead, and with-it new opportunities and a chance to move your career forward in 2021. There are thousands, if not more, people out there wanting to find work and applying for exactly the same job and career you are in. So, what can you do in order to be the successful candidate? One of the things that can put you ahead of the crowd is to stand out, be different and be prepared.
Improving your skill set
You will have to continually learn and grow your skill set in order to move forward in your career. In most industries, things develop, grow and change – often rapidly. Technology is a prime example, and brings with it other opportunities such as taking online classes and courses.
There are plenty of other ways to help you remain informed, such as:
Reading books and blogs that are relevant to your industry
Following those who are successful in your industry on social media
Going to conferences and seminars
If you can, volunteer your services, which can help to improve your skills as well as broaden your network of connections.
Appearances count
Unfortunately, people often judge others by their appearance and what they are wearing, and this is no less important in the working world. Think about how you dressed for your first job interview to portray a positive first impression. Not only that, but corporate wear is also a representation of a company – what you wear can enhance the image of the company you work for. Corporate wear makes you look good and makes you feel good, which gives you more confidence. It helps make sure employees are focused on their work, which increases productivity.
Many times, women (and men!) find themselves standing in front of their closets, thinking and agonizing over what to wear for the day. Having clothes provided solves this problem and also saves time on having to choose an outfit every day. In the long run, by investing in professional corporate wear that's easy to mix and match, you could also be saving yourself a lot of time and money.
Making Changes
Consider changing jobs to further improve your skills. Do your research first and find out about industries where you will be able to grow and move forward. You may, if possible, even consider moving to another town or city. If there is more opportunity elsewhere and you are willing to move, seriously consider making the change.
And if you're just starting out, remember it is not a bad idea to find a job that can continue to develop into a career as time goes on, especially if you haven't been lucky enough to attend formal tertiary education. A company where you can start at the bottom, and where you have opportunities to work your way up to a more senior position. For this, you will need to have perseverance and work hard in order to achieve success – but many employers are on the lookout for those who put in that extra effort.
You can learn and gain experience, but sometimes success also involves some key character traits. There will always be those who don't mind stepping on everybody else to get to the top, but to do so with integrity and the support of your fellow workers is the true meaning of success.
Let's have a look at a few of these characteristics:
Stay motivated, get excited about what you are doing. The worst thing is to get up each morning dreading the entire day ahead. This negative mood not only affects you but those around you as well, effectively crushing any potential employers might see in you. Find something you are passionate about and stick with it. Spread your passion and enthusiasm to those around you and therefore become more productive. Displaying this type of positive behavior and attitude will get you noticed for all the right reasons and can ultimately improve your chances of a promotion.
Act with Integrity – people are always observing how you behave. Don't do things like taking the company car to go and do personal errands during work time or leaving work early when you think nobody is looking. You have to build trust and become the person others rely on.
Adapt to change: Virtually everything is constantly changing in this world, and if you cannot adapt and make the necessary changes, it will be difficult to move forward in your career.
Make sure to be disciplined. Get to work on time, meet your deadlines, and be responsible.
Networking to move your career forward
You know the saying, "It's not what you know, but who you know."
In many cases, furthering your career may hinge on finding and nurturing those key connections. Increasing your network of contacts and connections can also help you to move your career forward.
Finding a mentor to guide you and teach you is another valuable way to further your career. They will be able to provide you with important information and help you to avoid the mistakes often made by others. Not only that, but they can also point out areas you need improvement on, which might otherwise be missed if you were going it alone.
As the famous African proverb says, "If you want to go fast, go alone. If you want to go far, go with others."