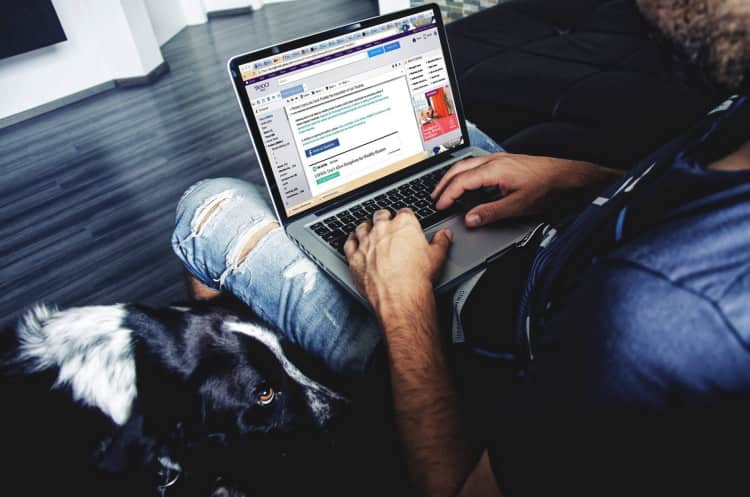 Email marketing is considered to be the most effective way of internet marketing. 80% of marketing professionals have named email marketing an essential driving factor for customer acquisition and retention. The best thing about email marketing is that it provides the best return on your investment. For every dollar spent on the email marketing, an average return of $38 can be expected.
One need to spend on welcome emails, whether you're developing your first email marketing list from scratch or are putting new subscribers to the list. The simplest purpose of welcome emails is to add a new subscriber to your list. If you're using email marketing for this sole purpose then trust me you're missing out on a great load of opportunities. Welcome emails generate average revenue of 320% than other email marketing techniques. Customers buying products or services through email campaign spend 138% more than that of the customers who haven't subscribed to your list. You all must be thinking how welcome emails can help you in generating more sales.
Devise a dual strategy:
Most of the businesses opt one-way email marketing strategy. This method helps in getting new user register their email address and they automatically get added to your email subscription list. But there is one thing wrong with this method. In this case, the user might have entered a wrong email address and you think they've signed up for email address but actually didn't. In such a case, you'll be emailing wrong people who will never contribute to your cause. This is where dual strategy comes in and it eliminates these problems to some extent. Most of the welcome emails choose a double opt-in strategy.
Even with a double opt-in strategy, there are chances of having fake email addresses and spammy contacts in the list. A great number of subscribers definitely won't do you any good if they are not to convert into sales. So forcing your new subscribers to confirm their email subscription may make your list short but it will be highly effective. Well, stats have proven the fact that double opt-in campaigns have higher unique open rate than that of other welcome email strategies.
Timing is crucial for welcome emails:
Timing is quite a crucial factor for welcome emails. As soon as someone subscribes or sign up, the welcome emails need to be sent right away. Most of the companies wait and send out the welcome emails of one week together. Sending a welcome email right away is important because when a user subscribes he must have found something of interest. So this is the right time to enlighten them with your offers and services.
Real-time welcome emails are observed to bring on 10 times better results than late welcome emails. Real-time activities require a constant, reliable and high-speed internet which doesn't miss out on any opportunity. A dedicated server which helps you to carry on with your operations smoothly. Well, my agency has been using Cox internet for a long time and are quite satisfied with their service.
Set a pattern for email content:
Welcome emails should be an indicator of what customer expect from you in the longer run. It should contain all the information that how often a customer will receive emails from you, what sort of messages will they receive. And make sure you follow your promise. For example: if someone subscribes to your monthly newsletter then don't bombard their email account with unnecessary emails.
Make use of Drip campaign:
Welcome emails are considered to be the start of drip campaign. Drip campaign consists of a series of emails which ultimately lead in generating conversions. Drip campaigns work on nurturing your relationship with the customer by sending the upcoming events or offer information to the customers. As soon as a customer subscribes, add him up to your drip campaign to keep them informed about the latest offers and services at all times.
Provide valuable information and incentives:
Sending out emails are not going to gain your conversions. A proper strategy would be required. People only read the content of value or the content which intrigues them. So send out emails which provide adds value towards the user's information.
According to a survey, most people sign up to the newsletter to keep informed about the latest content of the website. The survey ranked this reason second because of which people subscribe. And want to know what the third one is? The third one is obviously discounts, special offers, and giveaways. Well, who doesn't like to get free items, discounts or offers?
Personalized notes:
No one likes to think that they are just another number on the list receiving the same emails. Send personalized emails to your regulars or new members to make them feel more welcome. And dear sir/ madam clearly doesn't show that you're sending out personalized content.
These above-mentioned points can help you use your welcome emails to generate better conversion rate and more loyal customers.