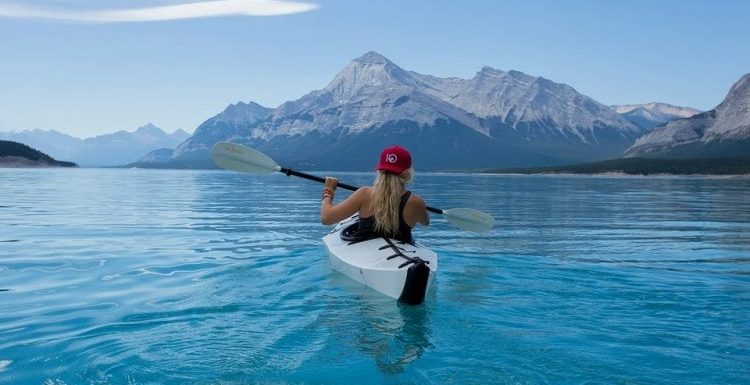 If you love adventure and recording and sharing your experiences with others, a career as a young adventure vlogger may be for you. Vlogging has become a popular activity among millennials and Gen Z-ers. Many young people are using the platform to launch their careers. From exploring local travel destinations to joining international expeditions and reviewing hidden travel gems, there are endless opportunities for creative content creation.
If you're interested in starting your own adventure vlogging career, there are a few things you should keep in mind so that you can set yourself up for success.
First, Have a Strong and Clear Vision
What kind of adventure vlogger do you want to be? What kind of adventures do you want to document? What locations do you want to explore? What style of videos do you want to showcase? There are many different types of adventure vloggers out there, from those who focus on budget travel to those who document luxury travel experiences. It's important to have a clear vision for your channel before you start filming and posting adventure videos on social media or Youtube.
To clearly define your vision, take these steps:
1. Do Your Research
It's important to know as much as you can about the adventure vlogging world before diving headfirst into it. This means studying the top players in the game and learning what makes them successful. Knowing your competition is a key part of making your own success story.
2. Define Your Brand and Voice
What makes you unique as an adventurer? What's your story? What do you want to share with the world through your videos? Answering these questions will help you determine what kind of vlogger you want to be and how you want to present yourself online.
3. Pick a Niche
Once you know what makes you unique, it's time to focus on a specific niche or area of adventure vlogging. This could be anything from solo traveling tips to budget travel tips to off-the-beaten-path destinations and luxury travel experiences. By picking a niche, you'll be able to produce more targeted and engaging content for your audience.
4. Create Goals
What do you want to achieve with your adventure vlogging career? Do you want to inspire others to travel? Do you want to make a full-time income from your videos? Do you want to build a large social media following? Whatever your goals may be, make sure they're realistic and attainable.
With a strong and clear vision for your adventure vlogging career, you'll be on the right track to becoming a successful young vlogger.
Get the Right Gear and Be Prepared for Anything
Adventures can take you anywhere, so always come prepared with the necessary gear and supplies. A good camera is essential for great vlogging content, but you'll also need a tripod, microphone, and other accessories to make sure your videos are high quality. It's also important to have the right clothes and gear for whatever activity you're doing – whether it's hiking, biking, or kayaking, make sure you're dressed appropriately and have all the safety gear you need.
For instance, if you engage in thrilling activities, you want a camera that can keep up with the action. The GoPro HERO line is perfect for this – they're durable, have great image quality, and are easy to use even when you're in the middle of an adventure. You'll also need action camera mounts to keep your cameras steady while you're adventuring. Here's a list of must-have gear and some recommendations for young adventure bloggers:
A good camera: GoPro HERO, Sony FDR-X3000, Canon PowerShot GX
Action camera mount: GoPro Handlebar/Seatpost/Pole Mount, Cullmann 40500 Action Maxi XXL
Microphone: Rode VideoMic Pro Plus
Headphones: Bose QuietComfort Acoustic Noise-Canceling Headphones
Tripod: Joby GorillaPod SLR Zoom
Backpack: Osprey Farpoint 55 Travel Backpack
A quality smartphone: Apple iPhone XS/11/12 Pro, Samsung Galaxy S10+/S20 Ultra, Google Pixel 4 XL, or Huawei P30 Pro for those who want to blog on the go
There's no need to break the bank when you're just starting out – you can find good quality gear at a variety of price points. However, it's important to invest in durable, high-quality items that will last you through your adventures.
Learn or Improve Your Editing Skills
Another important part of being a successful vlogger is having great editing skills. Adventure videos can be chaotic and often include a lot of footage that doesn't make it into the final cut. That's why it's so important to learn how to edit your videos well, so you can tell a cohesive and exciting story that will keep your viewers coming back for more.
If you're just starting out, you can do a few things to improve your editing skills. First, watch a lot of other adventure vlogs and take note of what you like and don't like about their editing style. Then, practice setting up vlog lighting and editing your own videos, and ask for feedback from friends or family. With a little practice, you'll be able to edit like a pro in no time.
Develop Your Storytelling Skills
Be creative and think outside the box when coming up with content ideas. Remember, you don't always have to be the best at everything. Just be yourself and have fun with it. Also, try to keep your videos around three minutes or less. People have short attention spans and are more likely to watch a shorter video than a longer one. Keep these tips in mind:
Your content should be interesting and entertaining
Be yourself- people want to see the real you
Keep your videos short and sweet
Get Creative with Your Content
Don't be afraid to try new things and push the envelope. Viewers will quickly lose interest if your videos all look the same. Be creative with both the content of your videos and the way you film them. Try using different angles, filming in different locations, and experimenting with various video editing techniques. For instance, you can use a helmet chin mount to give your viewers a first-person perspective of your adventures, or you could use a chest mount to film yourself while keeping your hands free.
If you're constantly trying new things and experimenting with your content, you'll quickly become known for being an innovative vlogger who isn't afraid to take risks. This will not only help you stand out from the competition, but it will also attract new viewers who are looking for something fresh and exciting.
Location, Location, Location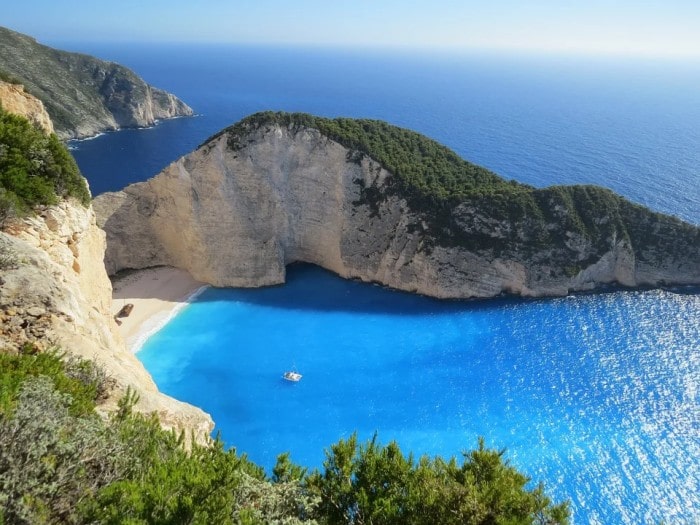 When scouting for locations, make sure you find visually appealing and interesting spots to explore. Think about the type of adventure you want to have and find a location that will fit that bill. Once you've zeroed in on a few potential places, do some research to see what kinds of activities are available in each one. That way, you can make sure your vlogs are varied and fascinating for your viewers.
When choosing a location, one important thing to keep in mind is your safety. If you're planning on doing any extreme sports or other dangerous activities, make sure you're well-prepared before heading out. It's also a good idea to let someone know where you'll be and when you expect to return, just in case something goes wrong. Always err on the side of caution to ensure you have a great time vlogging without putting yourself in unnecessary danger.
Make Friends with Other Adventurers
There's no need to tackle challenges alone – teaming up with other like-minded individuals can make the journey more enjoyable (and safer). Find a group of adventurers to explore with and document your travels together. This will not only add some much-needed company, but it'll also provide interesting content for your vlogs.
Of course, you don't have to limit yourself to only vlogging with your friends. Even if you don't know them personally, collaborating with other vloggers can help spice up your content and attract new viewers. Reaching out to other adventure vloggers is a great way to network and make some long-lasting connections.
Conclusion
If you want to be a professional adventure vlogger, there's no one right way to do it. The most important thing is that you're passionate about your content and are always willing to learn and grow as a creator. With hard work and dedication, you can make your dream of being a successful vlogger a reality. With the right attitude and a willingness to take risks, you can achieve anything you set your mind to.