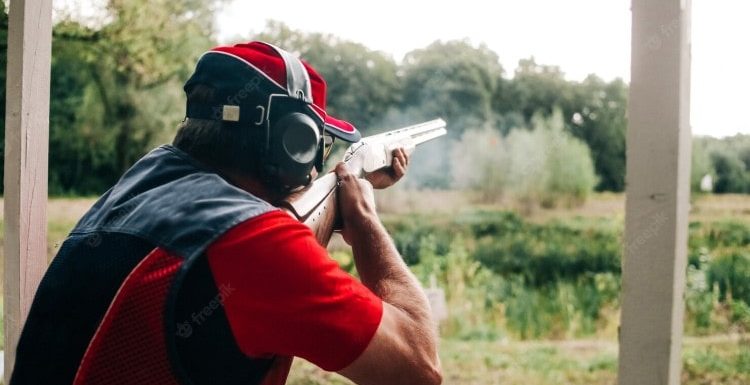 When it comes to the outdoors, there are many elements to enjoy. For years, small-game hunting has been making a resurgence recreationally with many hunters across the nation. Beginners and pros alike have all found this style of hunting to be a challenge. With smaller targets and less powerful firearms, small-game hunting provides a unique opportunity for outdoors people to hone their skills and craft. Whether you're hunting squirrels or turkeys, there are loads of tips and tricks you can take with you to get the hunting experience you want and improve your game.
Big Game vs. Small Game
Before we give you the need-to-know information, it's important to explain the difference between big-game and small-game hunting. Both are art forms and require tremendous skill and unique tactical gear to master, but there are a few nuances to each.
Big-game hunting is best-suited for hunters who want larger trophies and a big haul of meat. To be considered big game, an animal has to be over 40 pounds. Animals like deer, boar, elk, bears, and more fall into this category and typically require firearms or weapons with more firepower. Licenses are also a bit more pricey.
Small-game is great for those who are up for a bit of a challenge and don't mind the smaller trophies. An animal is considered small game if it weighs under 40 pounds, so think pheasants, rabbits, and coyotes. Typically, .22 pistols are frequently used and licenses are a bit cheaper than big-game. This form of hunting is great for sportsmen with patience and expert tracking skills, and there are a lot of tips and tricks you can take with you to make your small-game hunt a successful one.
Do some weapons research.
Before heading into any hunt, it's important to know what kind of weapons you'll need to get the job done. Do you need a large 12 gauge or will a 20 gauge do the job? There are a variety of weapons you can choose from like rifles, slingshots, bows, and even hunting knives to get the game you want. For small game, the less firepower you can get away with, the better. A less powerful weapon will preserve more of the meat and cause minimal damage.
You'll also want to think about the type of small game you'll be hunting. The needs for a rabbit compared to a turkey are much different. A pellet gun can take care of smaller game like squirrels, but a 22 gauge will more than likely be necessary for a pheasant or duck.
Bring extra gear and accessories.
You never know what's going to happen when you're out in the woods or the water on a hunt. Whether you need a compass for tracking or want some extra camouflage cover to conceal yourself, it's important to bring backup gear, accessories, and even some healthy snacks for a seamless hunt. Firearm suppressors, bait, decoys, and extra ammo also make all the difference when it comes to a successful trip.
Scout your location.
"Know before you go" — words to live by in a variety of situations, but especially when it comes to hunting. For small-game, knowing the lay of the land is crucial for not only bagging the animal, but tracking after you shoot it. When you scout your hunting grounds, you're able to find the best spot for a blind and feel comfortable when the time comes to shoot.
Timing your scout is important, so don't go up the night before and scare the animals away while leaving your scent. Explore the area a few days prior, get familiar with the land, and even leave a few markers to help you track.
Practice, practice, practice.
Every marksman knows that you can never get enough practice. When it comes to small-game, having a decent shot is crucial in your success. Because they're smaller targets than deer or elk, your aim with a crossbow or rifle has to be more precise to damage less meat and actually hit the animal. So, before you hit the trails for your hunt, be sure to practice with a few shots in the days leading up.
Get familiar with tracking.
Both small and big game require tracking skills, but for small game, the tracking can be more difficult. Because the animal is so much smaller, they leave less of a trace and fewer clues to track. That large tuft of fur from a deer on a tree likely won't be around if you're tracking squirrels or other small game.
If you're hunting for fowl and are really devoted, try your luck with a bird dog to help track and retrieve game. Regardless, be sure to familiarize yourself with the tracking signs of the game you're hunting.
Make as little noise as possible.
This is one that we can't stress enough: silence. With small game, they're typically more skittish and alert to noises and smells. When you're entering your hunting blind or tree stand, be sure to make as little noise as possible to not throw off any nearby animals.
Learn new lessons from each hunt.
With every excursion, it's important to take home new skills and lessons. Whether you forgot to pack extra birdshot, found an effective call your target responds well to, or need to work on your archery skills more, there's always something to learn about the land, animals, and the actual hunt itself.
Small game or big game, hunting is a recreational activity many people enjoy every day, and you can make your hunt the best yet by incorporating these few simple practices.