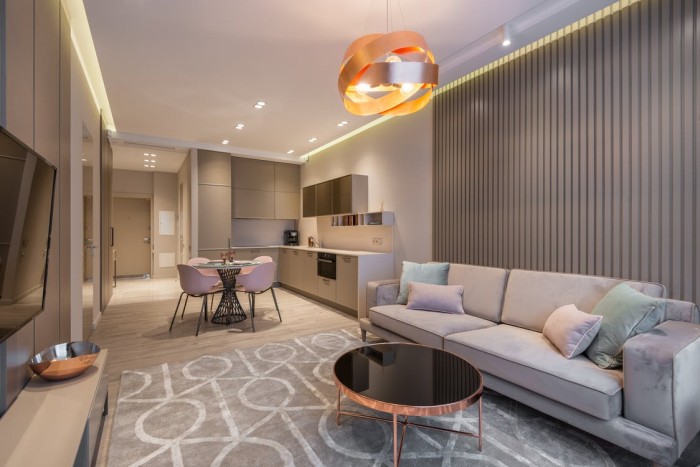 Millennials are considered financially aware, as they are concerned about securing their future. As a result, they have found many ways to gain additional income. One way of having an additional source of income is investing in a real estate property. The advantages of property investment are their longevity and increase in value over time.
A condominium unit is a great starting point for real estate investment. When done right, you can earn a stable source of income—and it could even be passive. Here are tips on how to find a good investment property and earn passive income along the way.
How to Choose the Right Real Estate Investment
1. Research
Nothing beats good research when it comes to investment—especially when you're a first-time property investor. Researching helps you discover profitable markets, agencies, companies, ideas, etc.
Aside from doing a basic Google search, consider asking experts. These people will guide you in making the right choice. They will also have connections to get you the best possible deal in your investment. It's always smart to be equipped with relevant background knowledge before making a huge purchase.
2. Do the math
Like most things about finances, investing in a real estate property involves crunching a lot of numbers. For starters, someone looking to invest in a lot, a house, or a condo needs to have the funds to purchase such property. In addition, you will need liquidated cash and a good credit score to take a loan.
On top of the initial payment, you need to pay and comply with taxes. These taxes apply at the moment of the purchase as well as for future uses—such as withholding tax and income tax. Also, as a property owner, you'll have monthly mortgage payments, renovations, and maintenance. Hence, doing the math before investing in a property helps you prepare for upcoming financial responsibilities.
3. Ask the right questions
The following are a few questions to ask yourself before investing in a real estate property:
What are the surrounding projects of the property? The surroundings of the property affect its value. They also dictate the possible opportunities of income as well as the prospective customers for the property.
What can I do with the property? Take a look at the possibilities before investing. Some locations work best with rentals, while some are great for commercial purposes.
How active do I want to be in the process? Although it's a source of passive income, the property investment remains to be your responsibility. Owners will need to participate in maintenance, improvements, screening tenants, etc.
Real Estate Passive Income Ideas
Rentals
Rentals—if done right—can be a steady source of monthly income. However, landlords need to be responsible when it comes to renting out their property. They need to be attentive to maintenance so that tenants feel comfortable. Landlords also need to be careful when selecting tenants since making a wrong decision can cause headaches in the future.
If you're looking to earn passive income through rentals, here are different ways on how to do it:
Long-term residential rentals
Long-term rentals give landlords a steady cash flow. The monthly rental serves as a consistent source of income for the landlord. To get started, it's best to have a straightforward payment method that the tenants agree with. For example, some landlords require postdated checks, while others prefer paying the tenant a monthly visit.
The benefit of short-term rentals is that landlords don't have to commit to the same tenant. Short-term rentals have become more accessible because of technology.
For example, Airbnb helps advertise your property to tourists—or even people who want to have a "staycation." More apps are also available to facilitate bookings for transient tenants. These are a more convenient option because they help with processing payments.
2. Commercial Buildings
Investing in a commercial property can glean a good return on investment. These properties tend to increase in value as their surroundings bustle with economic opportunities. Like long-term residential rentals, leasing the property to retailers can be a consistent source of cash flow.
On the flip side, businesses tend to renovate the place to fit their needs. Therefore, landlords need to establish clear rules on customization. Moreover, it may be difficult to find commercial tenants, but choosing the perfect location helps solve this problem. Commercial spaces in more bustling areas or business hubs tend to be more in demand.
3. Vacation Spot
A luxury real estate property in the mountains, by the beach, or somewhere off the grid can be turned into a vacation rental. People also tend to love private vacation spots, especially with the effects caused by the COVID-19 pandemic. Here are a few things to consider when you're planning to invest in a vacation rental:
This does mean not only the beach or the mountains but also the accessibility of the property. Can people commute going to the property? Will they need a car? Will there be service? Are there surrounding neighborhoods?
Cost of construction or renovation. Compared to construction in urban areas, this one could be a bit more expensive. You will have to spend on the transportation of the materials. You may also need to visit regularly to check on the progress. The area may not have proper plumbing or electricity supply, so you'll have to find a solution for that, too.
Most times, people go to vacation spots for the view. They want a change of scene, a place that's "instagrammable," or something that can sell them the vacation fantasy. Plus, in the age of social media, it's easy to have a gorgeous vacation spot go viral.
Don't Be Deceived By "Passive"
The idea of a passive income can be tricky, as it involves tapping into your investments to make a profit. Having a good financial habit, researching up-to-date strategies and planning a proper business model is the key to successful investment. Whether you're going for an investment property for rentals, commercial purposes, or vacation spots, you should not be afraid to invest, as these can pave the way for financial freedom as long as you plan for them carefully.