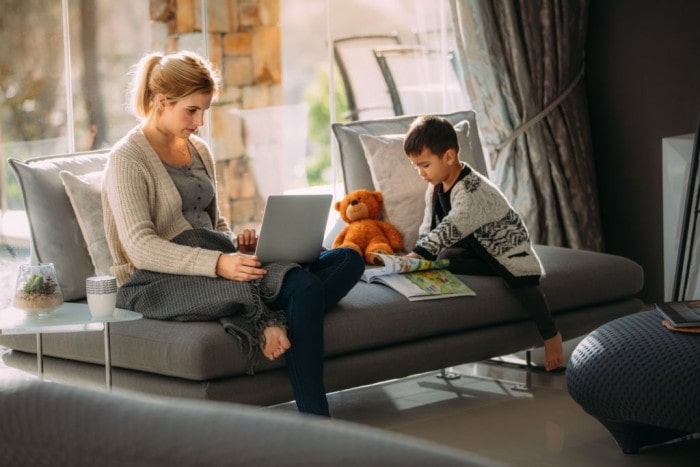 Due to the outbreak of SARS-CoV-2 causing Covid-19 all over the world, people have been pushed into uncomfortable situations. A lot of people are stuck far from home due to travel restrictions all over the world, millions are quarantined in different places so that they don't risk infection to other people, students are waiting for their exams and classes and what not. But a majority of people started working from home in covid-19 and that was unprecedented in the whole course of history. Video conferencing apps became a prime source of communication and people started working online via clouds, WiFi, smartphones and what not. Only workers who aid in the movement and distribution of essential category goods are only allowed to go out in major parts of the world. It is almost impressive how the governments and citizens reacted towards the urgent situation and took necessary steps to prevent higher infection rates.
How to work from home in a stress-free way?
If you are also a part of the workforce that is working from home and is not able to go to the office then this article is for you. At first the idea may seem great that working from home should be so easy and there should not be any kind of problems, etc, etc. But after only weeks of this new schedule, people started experiencing things both mentally and physically that they probably didn't before. Things like mental and physical fatigue, procrastination, irritation, frustration, and whatnot. Ignoring them is not an option as these problems may increase with time if not dealt with appropriately. So here are 20 easy to follow tips to work from home in a stress free way from people who are doing it successfully. Have a look:
1. Chart out your routine
Not just figuratively but literally do it. If you are working from home during this lockdown then definitely you are going to have to change your routine and since you are not in your office then there are no announcements, circulars or friends which are helping you to stay notified. You may lose track of time, work, activities or even of your exercise routine. Make a schedule on a sheet of paper near your work table so that you can look at it and stop getting distracted.
2. Get rid of distractions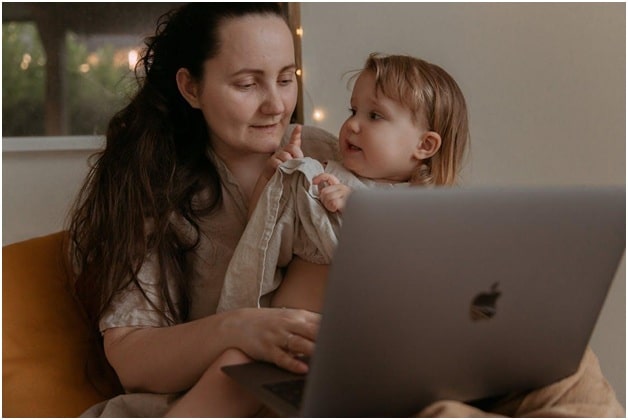 Yes, get rid of distractions and trust me, there are a lot of them in your house, around you. It can be your kids, spouse, TV, social media, ever ringing notifications, interesting news heading on the newspaper lying around which you would have never noticed otherwise. Getting distracted is not a rare phenomenon, we are not even half-way through the article and you may have already gotten distracted twice or thrice. Tending to other tasks is important as well but that would lead you to jump out of your seat again and again which would only delay your office work.
3. Get a separate room for working
If you are not living alone, in which case every room is yours, get a separate room and set it up for your office work. It may sound too much for some people but it is quite necessary. Before you choose which room, make sure that it has ample light, space for you to move around, space for furniture, working equipment like computer, screens, internet connection, etc. You would also need to check if it is quiet or not otherwise you may feel difficult to concentrate.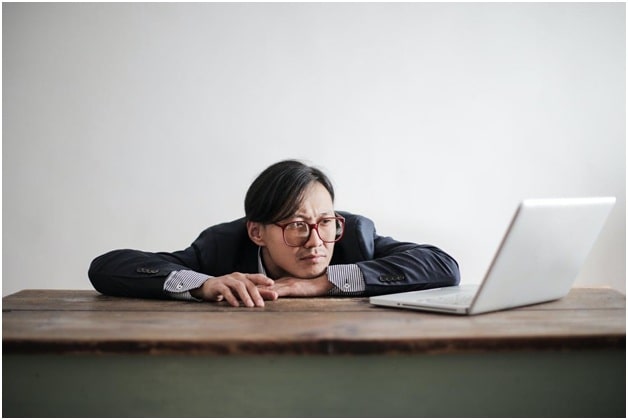 4. Invest in comfort
You may have a luxury sofa set but not necessarily a chair or table which is ergonomically designed to support your body and posture for long periods of time. If not taken care of then a bad posture can result in chronic back and neck problems, bad digestion, fatigue, etc. So order some good furniture if you don't have it already as no one knows how long this lockdown will continue for.
5. Don't let your work life ruin your personal life
It can happen and that too very easily. Working from home often gets work life and personal life mixed and the employees usually start getting too busy for their families. Family time also helps you to relax and unwind, without which you may end up getting frustrated due to never ending work.
6. Work when you can
If your office doesn't have a strict time to work or schedule then working from home can be quite satisfying too. You can design and make your own schedule according to your liking. If you feel that you are more energetic at night then make a routine where you can work at night, if you sleep better at late morning hours then do so. Your comfort and ability to work in sync is being tested here.
7. Use Screen Management Apps
Since you would be working in front of the computer screen a lot, one cannot monitor his overall screen time but there are some things that you can take care of. Things like monitoring time spent on streaming services, time spent on games or even scrolling through social media. A lot of it is a time waste and you would also get less and less time for other things. So download any screen time management smartphone app which you can set according to your schedule.
8. Make a daily To-Do list
Office work, kids shouting in the background, pets craving for attention, house chores, managing finances, etc. all of it can become quite stressful and too much to handle all at once. And most of us are doomed to forget some things daily so to keep track of it, make a to-do list. You can make it on paper simply but I would suggest you to use any smartphone app. With its help you can set priority levels for each task, manage them and can even create timely alerts for any urgent ones.
9. Workout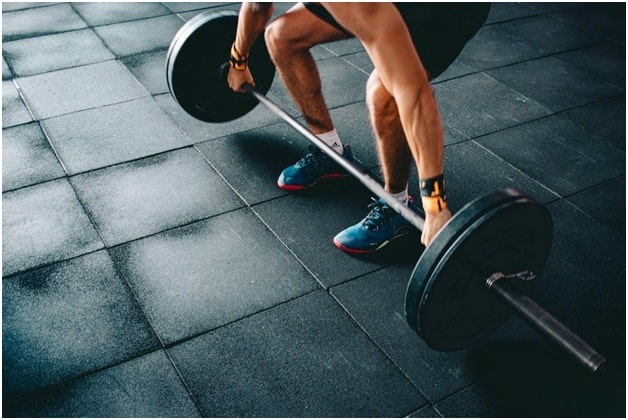 Staying fit should be at the core of your attitude and routine. Sitting all day and almost no movement can make you feel lethargic and slow your rate of metabolism. You need to include some light to heavy exercises in your routine and if you don't have that kind of time then you can also go for a daily walk of 30 minutes.
10. Get ready as you would
Even if you are working from home it doesn't mean that you should not get ready. Taking a bath, changing your clothes, getting dressed, etc should be a part of your routine. This keeps the mood fresh, kicks out laziness and brings positivity in life. If you are still working in your pajamas then give this a try from tomorrow.
11. Invest in good equipment
It's not only the furniture that you need to bring in a new set but also the other equipment. If your work requires you to operate a computer and if your current system is not working or working with a lot of lag then you should probably get a new one. You will be able to work fast and with more efficiency. If you cannot afford a new one then you can also get a used one or ask your office to provide you one. Most companies ask their employees to take the office system to their home.
12. Stay in touch with colleagues
Not just in your online office meetings, but in your leisure time or between your breaks, you can call them and have a casual conversation. Your colleagues are also a part of your friendship circle and staying in touch with them can have a lot of benefits. You can stay in touch with latest developments, any new announcements and even what kind of work your supervisor prefers.
13. Take breaks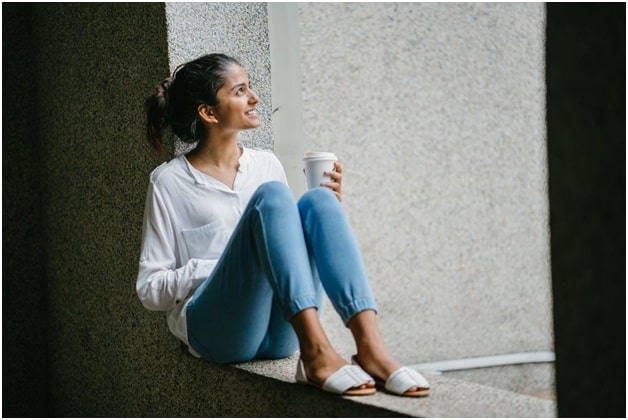 Some companies have a flexible timing and break policy while others don't. So if your company is among the one that wants just the amount of work and doesn't mind even if you complete it at 2 AM, then it is advised that you take short breaks in between. These short breaks help your brain and mental health to relax and rejuvenate. Try washing your eyes, petting your dog, going for a short walk, etc.
14. Stay watchful of what you eat
Though this may seem like the perfect time to awaken your inner chef, do experiments of all sorts and make international recipes, remember that your body is still the same. Probably, your body is moving even less than before. You need to be able to digest everything that you are eating. So watch what you eat. Treating yourself is a great thing to do but also remember to burn those extra calories off.
15. Keep timing your actions
Take a mental note of your activities and introspect how much time they are taking. You can use a digital stopwatch for the purpose. It may seem annoying at first to see how much time is taken by non-productive activities like going to the kitchen to get water, scrolling through social media feed, shopping online, games, etc. Try to manage your time by efficient management like keeping a water bottle near you instead of going out of the room, preparing food in advance, limiting the amount of time for social media and purchasing only what is necessary.
16. Get a good internet connection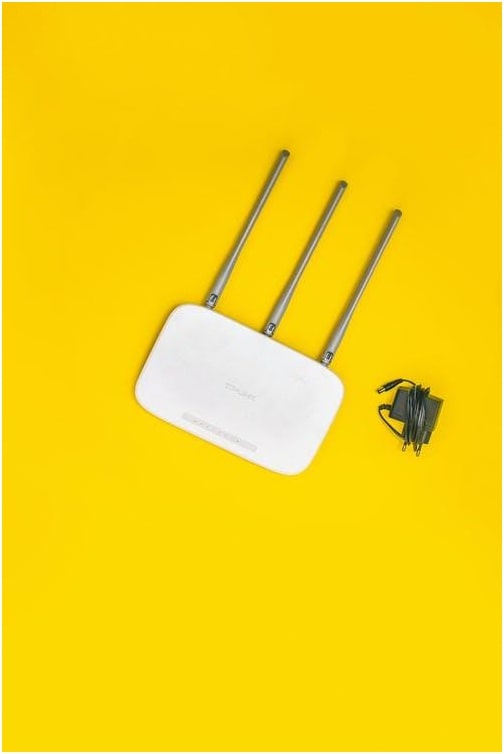 Internet connection is the base of your work from home. It is the most important thing and should be taken care of as soon as possible. Contact different ISPs and check out their plans. Search online for any reviews on the company. Always keep 1 or 2 extra companies to provide you internet connection in your area so that you can switch anytime you feel the current provider is not providing what was promised.
17. Learn more about WiFi and connectivity
Earlier WiFi routers only provided connectivity to the LAN but things are not the same as they were before. With advancing technology, routers also got advanced. Now you can set the bandwidth and channel to the type of connection that you want. If you feel that your computer needs better speed than other devices in your house then you can use a LAN cable for it.
18. Stay in informal touch with your supervisors
Working from home not only brings a lot of benefits but it can also pose a lot of problems. Meeting and talking with your managers and supervisors becomes a whole lot difficult. And it's not just about work, your managers are humans too and they are probably in a more tough spot than you are.
19. Tell your office about your availability
You may not be available 24 x 7 while working from home. There are a lot of things you may be busy in. But if your office is not aware about it then you may face some calls even when you are resting or busy. Talk with your manager and let him know what kind of work pattern you will be using and how and when he or anyone else can contact you.
20. Use alarms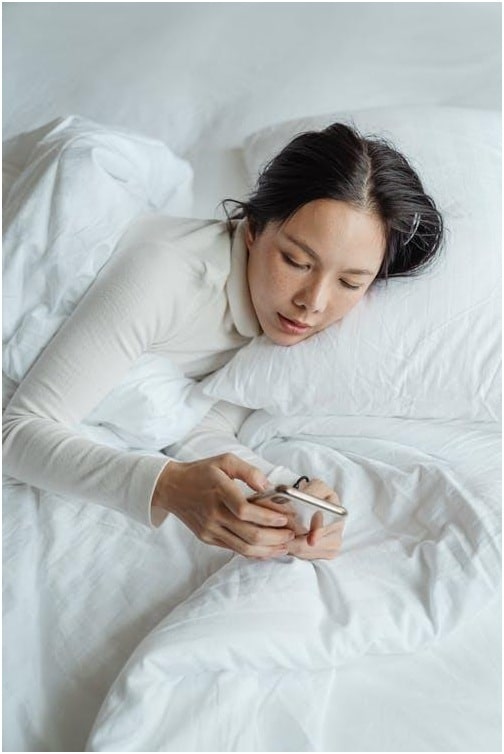 Even if you have declared your routine, it doesn't necessarily mean that your office cannot have some kind of off-time meetings, right? Or you may have slept late and may even sleep way past your schedule. In any case, you can make use of multiple alarms to keep you on time whenever you are expected to be available. If you are in a deep sleep then you may not get awakened by a single buzz hence set multiple loud ones so that you don't miss anything.
So these were the 20 tips of working from home by people who are doing it successfully to make it stress free. I hope this article was of help to you. If you are still facing any kind of difficulties in managing your work from home then I would suggest that you take this matter up with your manager so that they can look into the matter and can help you out.
Thanks for reading!