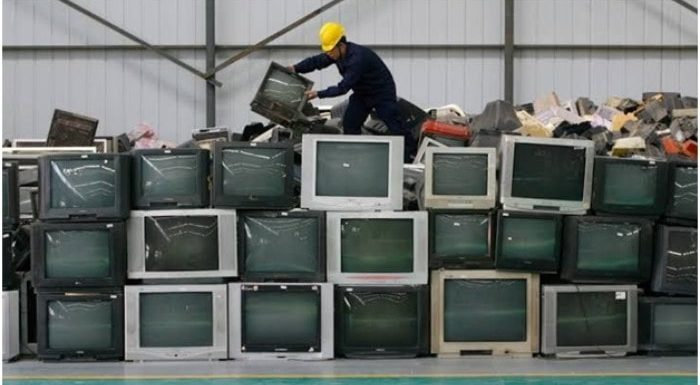 The United States Environmental Protection Agency is bent on making sure all electronic wastes are disposed the right way. This is so that we will all gain the several benefits that come with handling these end-of-life items appropriately.
In their effort, this prominent agency has even gone outside the shores of this country and this is noteworthy.
This article is born out of the need to support the course championed by this agency and several other bodies.
This will be done by stressing the importance of recycling TV and other e-wastes the right way.
We are very certain that knowledge is power and people that understand the importance of handling e-waste the right way will not hesitate to do so. We strongly advise that everyone keeps reading as this is a subject that concerns everyone.
What Is E-Waste?
The term e-waste is simply the shortened form for electronic waste. It has to do with electronic appliances that have long seen the end of their best days and need to be disposed of. Such wastes include TVs, printers, computer monitors, keyboards, scanners, cables, lamps, flashlights, radios, video/digital cameras, calculators, VCRs, phones, DVD players, answering machines, CDs, and MP3 players.
Frankly, there is a long list of things that fall into this category. You should also know that some people term these things to be "end-of-life electronics" or even "e-scrap". Therefore don't get confused as they all mean the same thing.
The importance of Recycling E-Scrap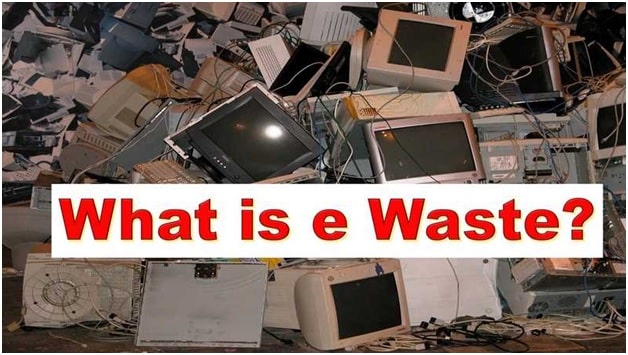 Ensuring that these things are disposed of the right way is of utmost importance. Speaking of proper disposal, recycling is the right thing to do and this is for the following reasons:
Economic Benefits
This is one of the highlights of ensuring that they end up recycled. You should understand that these electronics are made using valuable materials such as copper, silver, gold, platinum, aluminum, glass, plastic, and several others.
The good news is that many of these materials can be reused if the disposed of electronics end up in the right recycling plant. It is an economic benefit as the demand for new material will reduce. For more on this subject, you can click here.
Environmental Benefits
What people who dispose of their electronics inappropriately fail to understand is that they harm the environment in more ways than they can imagine. This is because the presence of these items in landfills and other such places is not good for the environment.
This is considering the number of toxic substances that will be released and will eventually become harmful to the soil and even water channels. Some of the toxic materials in such items include beryllium, cadmium, mercury, chromium, and lead.
The presence of these heavy metals and toxic substances in our landfills and environment at large spells danger. This is why all hands must be on deck to avoid this. You should play your part by making sure your e-waste ends up the right way – recycled.
Other than ensuring these items do not end up the wrong way, there is another major way recycling offers environmental benefits. This has to do with reducing the number of new products in the market.
The truth is that manufacturers of these electronic products are chief contributors when it comes to greenhouse gas emissions. Recycling means that they will manufacture less as the recycled products will end up in the hands of users again.
Choosing the Right Recycling Company
The e-waste recycling industry is doing so well in terms of revenue generated. Some sources have even compared it to the oil and gas industry in some ways. Well, this means that investors see possibilities in the industry and are diving in.
As a result, you need to make sure your electronic scraps end up with the right recycling company. To make sure of this, here are some things you should take note of:
Certification
More than just getting the appropriate license make sure the company is certified by trustworthy bodies. We strongly suggest working with a company that is NAID and ISO 14001 certified.
Well Known in a Location
We strongly advise working with a company that has made a good name for themselves in a particular location. This proves that they are committed to protecting the environment and being a part of other worthy courses.
There are recycling companies in Albuquerque that are great in this regard for instance. You can check out Albuquerque computer & electronics recycling Co for more information about this.
Conclusion
We have discussed the 2 main benefits of recycling electronic scraps in this article – economic and environmental. The need to work with a capable recycling company has also been discussed and some tips on how to go about this shared. We recommend that you put this information to good use in the best interest of our environment at least.