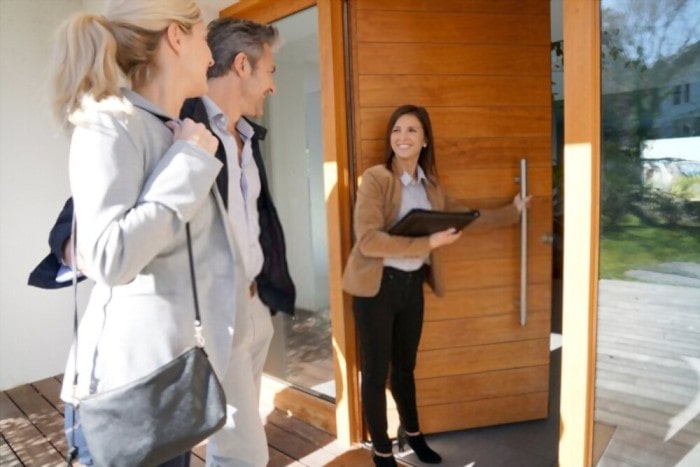 Purchasing or selling a house is one of many investments that an individual can take up. However, house hunting and selling is a difficult process that may sometimes contain more cons than pros. To avoid many obstacles, you should turn to a real estate agent who'll assist you throughout the process.
Unfortunately, not every realtor in the market is ideal for hiring. With the buying and selling process being a workload on its own, you probably don't want to deal with a realtor that appears less helpful. But how can you identify a worthy agent?
Here are five important traits to look for in a realtor.
1. The Agent should Be Active and Keep in Touch
A good agent should be on their toes, chasing new leads, and communicating with existing clients. They should contact potential clients and negotiate deals that will plaster a smile on your face. In less than 3 days after approaching the realtors, he or she should be able to contact you with a progress report or ideas on how they can speed up the selling process.
Despite being proactive, the agent should keep you updated on any developments or setbacks with openness and honesty. If something goes wrong, he or she should immediately let you know, and better yet, come to you with a solution to fix it.
2. They should be Attentive and a Good Negotiator
A good realtor should listen more and then ask questions, not vice versa. This will provide them with accurate information regarding your property; therefore, they will have no problem with their presentation if a potential client contacts them. This trait will also allow the agent to note any needs or special requests that you may make.
On the other end, being attentive to what a buyer needs or complains about will help them gather their points of negotiation. When negotiating, this realtor will keep your needs in mind and even if the price goes lower than you initially set it, it won't be so low that it affects your plans.
3. They Have Access to Well-Vetted Services
If you're selling your house, chances are that the house needs some work done. Remember the idea is to impress the buyer and make them love the house at first sight.
Some houses need repairs like plumbing and eclectic wiring done, while others need staging and changes done such as different painting and furniture. A well-staged home will always increase the seller price while in turn decreasing the time this house stays in the market.
Most companies don't offer all these services in one. That's not a red flag at all. A good realtor will have connections with other professionals who can help better your home. They will hire contractors, inspectors, mortgage brokers, home staging companies and appraisers among other required professionals who will ensure your house is error-free and perfect for sale.
4. A Real Estate Agent should have a Problem-Solving Mindset
As you have seen this far, selling or buying real estate isn't a walk in the park. Issues will likely arise that need immediate attention. If your agent starts to panic and lose their grip in the situation, then this is a candidate you want to avoid working with.
A professional realtor should be a fast thinker and a problem solver. He or she will tackle upcoming obstacles in a blink or come up with the best solution in no time. They are not intimidated by any challenges and never result into stress when things don't go as planned.
5. They should be familiar with the Area
When an agent has a deep understanding and is familiar with the area, they will sell the house and the life that comes with it. This may be ideal since they will highlight all the advantages of living within the area.
Therefore, make a point of asking your realtor several questions regarding the local area, their line of work and capabilities, before getting into business with them. To ensure that you are dealing with the best agent, ask questions such as:
Are you working as a part-time or full-time agent?
How many clients are you currently dealing with?
Where is your license? And may I see it?
Will I be assisted by a team or just you?
Take me through the selling and buying process?
When are you usually available?
A full-time realtor is more likely to devote themselves to selling the house, as compared to an agent working part-time. On the other hand, if the agent is handling many customers, there is a low probability that they'll devote their time to you and strive to provide quality services.
Seeing a realtor's license should be the first thing you do before signing any contracts or beginning any business with them. This helps you filter out fake agents and cons.
A reliable company will always have a team of experienced realtors. Anything can happen to your realtor and it's important to know that another professional, licensed and experienced realtor will take over immediately and be as effective.
In case you are a first time home-buyer or seller, you probably don't know the process in detail. Even with a few Google searches, you need a professional to explain the process to you. A good realtor will be quick to unveil the details to you including the risks and rewards without sugarcoating just to get themselves hired.
6. What are their Marketing Strategies?
Due to stiff competition, dealing with an agent who has good online and offline marketing strategies is essential. The agent should take advantage of social media platforms such as Instagram, Twitter, and Facebook. They should also have a website where they list all their outgoing properties.
Another marketing strategy is advertising on Google, YouTube and even social media platforms to reach as many prospective buyers as possible. A good realtor won't shy from conducting open houses and email drip campaigns.
Why is marketing so important?
As many agents pride with their long contact lists of people who "will definitely be interested in your home", that's not enough. Even listing on MLS is not enough. These two don't usually mean that the client is waiting at their doorstep.
Massive digital marketing reaches hundreds of people at once. This means that the chances of selling your house fast are very high and that's what every seller needs. This means that as a home seller you should be open to different marketing ideas to speed up the selling process.
Hire an Experienced Realtor
Whether or not you're familiar with the real estate industry, dealing with an agent is beneficial. These points will help you pick the right agent who will assist you with transparency and in the fastest way possible.