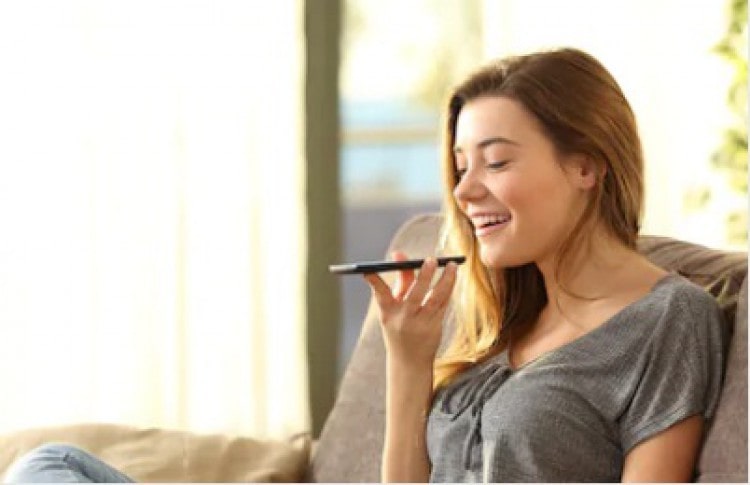 "Hey Alexa, snooze the alarm for ten minutes" – Yeah, that is how most of my days start.
As a full-time marketing manager and a mother of two, I am perpetually tired. My hands are always full with too many tasks – be it my work commitments or my children's homework. While I can take assignment help to deal with their home tasks, there is no such shortcut for my work. The only assistance coming my way is from Alexa and Siri. Thanks to these virtual personal assistants, I can now breathe through my otherwise hectic life. I was used to days when I left my work-desk at home with a file opened on my laptop to fetch the AC remote, only to come back to a lost file (thanks to my kids playing randomly with the laptop keyboard). Now, all it takes is a command to Alexa to get the temperature down without having to leave my desk.
Hey Siri, search up Google for the current status of Voice Search!
Our continuous quest to make our lives easier has hit a new high with us moving into a hands-free digital world. As Artificial Intelligence brings forth its basket of goodies, most devices we use are designed to allow voice searches. Considering the busy schedule we have, voice technology is growing exponentially and gaining popularity more than ever. According to a report by Kantar Worldpanel, approximately 3 million households use either an Amazon Echo or a Google Home device in the UK. Even in the US, the sale of assistant devices is likely to go up by 55% by 2020.
As AI continues to improve and new devices are launched every year, businesses continue to be affected by the influence voice search has on their customers. What is a boon to the consumers is now a bane to the producers as they try to cope with the asymmetric rules that voice commands follow. To be honest, voice commands have no rules. They are erratic, and they follow no specific pattern. Unlike their formal and polished text-based cousins, voice commands are colloquial and informal. Owing to the use of natural language, the SEO game has seen a wave of change, and business owners are trying their best to design their marketing tactics around it.
5 things to remember while leveraging Voice Search Technology for your brand
Whether you are snug and cozy on the couch, driving your car, or cooking – you can use voice search (whatever be the situation). It is no wonder that everyone is using this form of search more and more. This gives you a host of opportunities to tap the potential of voice search and use it to the benefit of your company.
Helps save time
When it comes to voice vs. text, the match has a clear winner (definitely voice search). An obvious reason why most consumers choose voice search over text-based questions is that it is easier and faster. It doesn't matter if you do not like the spelling of the thing you are searching for. You do not have to be grammatically correct to give a voice command either. And about the speed, let us not even go into that! Talking is obviously quicker than writing. Quite contrary to picking up a mobile phone and typing in a question, talking is a more casual thing to do.
Better insights into a user's need
Another improvement that voice search has brought about is the intimacy in the relationship between the producers and consumers. Voice search has also helped brands add more intent to the queries placed. For example, when a consumer searches for a keyword, say assignment help, then a search engine fails to decipher whether the user wants online academic help or a tutor. When it comes to voice search, the queries are more specific. It is generally 'assignment help near me,' which would mean the user is looking for a tutor. But if it is 'assignment help online,' it would mean something else.
Talk your brand into it. Literally!
According to Google, most of the users turn to virtual personal assistants to manage time and multitask. Telling Alexa to switch the TV to a cartoon channel while I make dinner in the kitchen is my everyday tactic to pacify the kids. But that isn't always the way out. Personally, that one brand I would love if it came with the voice search option would be Uber. Imagine blow-drying your hair and simply telling Siri to book a cab for you! Wouldn't that be amazing?
Consumers today are too busy (or maybe just lazy) to spare a click. They want to get all the answers without using their hands. Brands like Domino's Pizza and PayPal have responded to this by creating a service that is compatible for voice search so that customers can order pizza or make a payment using their voice. As more and more brands give in to voice search, there will come a time when consumers will be willing to engage with a brand only if they are voice-compatible.
A new ballgame for your SEO team
The biggest challenge that voice search comes with is not for business owners but their SEO teams. Voice search follows no rules. Your consumer could be searching for anything using a random set of words. As opposed to keywords or phrases, voice searches are more like sentences. Instead of searching with "best plumbers near me," the queries tend to be more conversational. Something like "Where do I get the best SEO agency near me?" (the keyword "best SEO agency" is present in the query), and Google takes time to sieve it out from the string of words.
It becomes necessary that you include query searches and casual searches in your content as well. Try to use first-person pronouns in your keyword because that is how consumers place their queries. Also, be prepared to face the challenge of different pronunciations from various corners of the country. Go through this link to learn the best SEO tips for voice search queries.
Opportunity to compete with the leading brands
Imagine a scenario in which you want to buy a pair of denims. When you use voice search to find the right pair of jeans for yourself, the chances are high that your query will be a 'brandless' one. Would you give a voice command that says, "Show me Levi's denims" or will it be a more generic one that says "Show me the best-fitted jeans for size 4"? This allows lesser known brands to capitalise. With consumers going brandless, you can work up your SEO game to compete with the most successful brands in your area.
However, voice search also comes with the advantage of biasness. For example, if you consider Amazon Echo, then buyers are given suggestions from the list of products that are sold at Amazon.com. If you want to come up in more searches, then you must list your products with Amazon. Similarly, when you consider Google Home, then you must get a better ranking on Google to emerge in the suggestions from Cortana.
Parting words:
Voice search is not just here to stay, but it is likely to improve with time. As machine learning and AI achieve new milestones, it is essential that you optimise your SEO strategies for voice search. Content will still keep its throne as the king, and it is imperative that you write your content in a more conversational tone so that you can answer long-tail customer queries. But before using all the SEO tips that the internet is awash with, I suggest that you put yourself in your users' shoes and optimise your website accordingly. Talk their lingo and make your brand voice-compatible to stay one step ahead in the rat race.
Author Bio: Ammie Jackson is the marketing head of the successful essay help brand MyAssignmenthelp. She is also an active blogger and a business keynote speaker who uses her hours of leisure to read and cook.