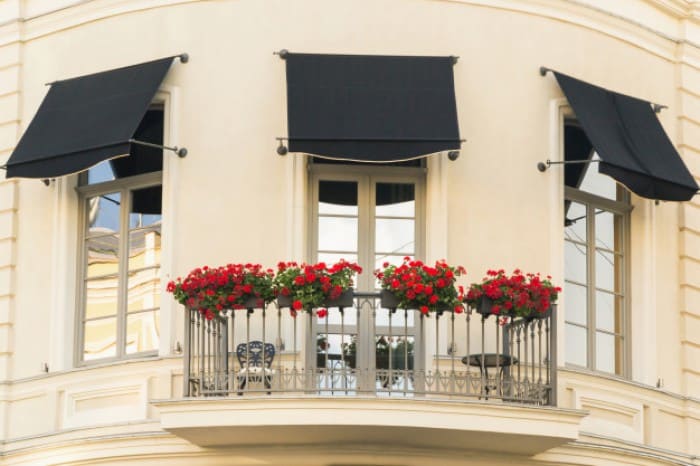 People are often looking for ways to transform their backyards and make them more practical and attractive. There are many ways one can do that, from adding a pool or a fire pit to changing all the furniture and working on the landscaping. However, adding a roof to certain areas of the outdoor space is one of the most beneficial improvements homeowners can make. While some people opt for permanent structures such as a pergola or a covered patio, there are many reasons why getting a retractable awning is the right way to go. Take a look.
It protects you from the elements
Probably the most obvious benefit of getting a retractable awning is the fact that it will keep you protected from the elements. We are all aware by now how harmful direct sunlight exposure could be for our skin, which is why we should always be on the lookout for some shade. If your backyard is lacking it all together, you definitely need to find a way to add some – and what better way to do so than install an awning? Moreover, depending on the type of awning, it can even protect you from rain; just make sure you are aware of the limitations of the awning and its ratings when it comes to rain, hail, snow and wind, and use it accordingly.
They are easy to use
The mechanism of retractable awnings makes them very easy to use. Once they are installed, you can use them as much as you like. When the sun is searing, you can get all the shade you need and when you want to enjoy some sunlight, you can easily retract it. You can either get a manual mechanism that you will need to turn by hand or one with an electronic drive which you can control by simply pressing a button. Also, being easily retracted during severe weather conditions means that they will not be damaged and will last longer.
The option of customization is available
Other than protecting you from the elements, retractable awnings have the ability to boost the visual appeal of the backyard. Plenty of manufacturers offer a wide range of models as well as fabrics and colours which will make your space truly come alive. You can go for solid colours or patterns that fit your aesthetic vision and rest assured they will not lose their bright shade.
You can expand your living space
Opting for a retractable awning of a bigger variety will allow you to increase the living space of your home as well. If you decide to put one over your deck or patio, you will be able to use this area for many activities during hot summer days. Seeing as how the temperature can be significantly lower under an awning, you will have another comfortable place where you can spend your free time and still be in the fresh air. On the other hand, you can also be there during chilly and rainy evenings – all you need is a portable heater. Furthermore, not being in the scorching sun is great for kids and pets as well, which means that you can let them play outside without worrying too much about sun exposure. Finally, by installing an awning, you will protect your furniture and flooring. No more worrying about it being ruined and replacing it due to fading or water damage.
It helps you save money on bills
Having an awning installed over your windows or doors means that it will prevent direct sunlight from coming into your home and unnecessarily heating it up during already too hot summer days. Therefore, you will not have to use the air conditioning too much which will lead to your cooling costs being lower. In winter, you get to retract the awning and let the sun heat up your home. What is more, permanent roof structures will keep your home in the constant shade and you might have to use lights even during the day; with retractable awnings, you can use natural light when you need it and thus save on electricity bills as well.
It boosts your home's value
Last but in no way least, adding a retractable awning to your home can boost its price if you ever decide to sell. Keeping in mind all the benefits we listed previously, you can easily see why potential buyers would be interested in a home that offers this feature. They will see themselves hosting outdoor parties, spending their free time with their kids there and experiencing all the energy-saving perks.
These six reasons should be enough to convince you that opting for a retractable awning over a permanent roof structure is the best course of action. Look for the right model that fits your aesthetic and functional needs and you will easily experience all of the benefits we listed above.