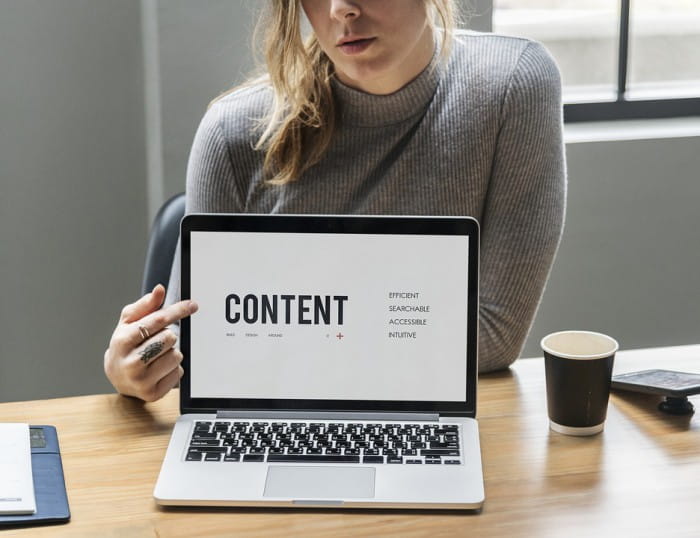 As much as you may hate to hear it your generic content marketing campaign is taking you nowhere. While you may have a bucket list of ideas, the chances of them revitalizing your overall marketing campaign is trifling. The problem is most of your target users don't care what you write or how much research you have put into creating a quality post. With billions of words published every day, you can't blame it on the users, can you? Their tastes are changing and attention spans are dropping with every passing day. Hence you need to explore options to get out of your low-dividend content marketing strategy. Interactive Content would be your perfect recipe for success. They have great ingredients and topped up with the right dressing to help you engage with your end users actively.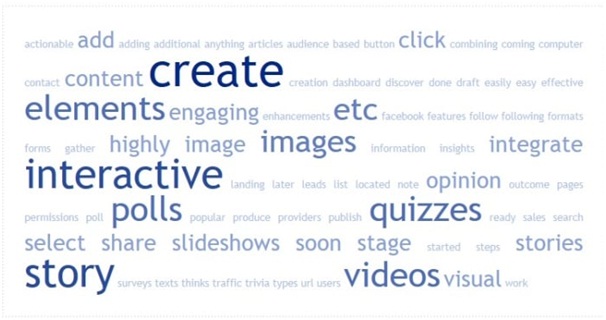 What is Interactive Content? 
You don't have to dig deep into your vocabulary to understand what interactive content is. Yes, you have guessed it right – it is content that allows you to actively engage or interact with users. But it surely goes beyond this dictionary definition and allows you to create more leads, convert them into sales and augment your brand equity. It creates more scope of interaction between end user and the content creator. In other words you create content that caters to a larger audience at the same time satisfies their unique tastes and preferences.
Types of Interactive Content           
There are various ways of creating interactive content and we are sure you may have already tried some of them in the past. Here we shall shed light into some of the most popular forms of Interactive Content –
Polls– In polls you ask the users' opinion on certain subjects and show them the breakdown of results. This allows them to feel part of a larger community and engage actively with your brand. You can use these polls to get an insight into the minds of your audience and offer them better products.
Surveys & Forms -Surveys or forms on the other hand ask open ended questions and gather valuable data about the users' preferences and needs.  Keep your surveys simple and make sure it is short to prevent users from abandoning them midway.
Quizzes– They is the simplest way to engage with your users. You ask a question and give them a set of answers. Once they choose an answer you let them know if it was correct before moving onto the next question. You can reward winners and promote your brand by doing so. 
How Interactive Content Adds Zing to Marketing Campaign
Increased Engagement – With interactive content you will be able to increase engagement with the users. They offer a more personalized user experience which serves as a great hook to grab their attention.
Know Your Users – Using forms and surveys you will get better insight about your users. You will know about their preferences, their bucket list and what they wish to spend on in the future. We don't need to tell you how valuable this data is for your business.
Remarketing Campaign – Remarketing campaigns are a must to convert one-time user into a loyal customer. With the treasure trove of data that you would have in hand you will be able to add spark to your remarketing efforts.
Ways to Get Started with Interactive Content            
We are sure you are impressed reading about Interactive Content and raring to get started with your campaign. But here is a word of caution – merely adding a few glossy elements to your existing content won't quite do the magic. Here is your success formula with Interactive Content –
Set A Goal
Don't join the IC bandwagon without setting a goal for yourself. What is the purpose of your new content marketing campaign? Do you wish to increase traffic? Are you looking to generate qualified leads? Are you aiming for customer loyalty? If you aren't sure enough about the goals you aren't likely to meet them. Talking about goal setting you need keep in mind they are well-defined, aligned with other marketing strategies, achievable and most importantly measurable. If you can't measure you will never be sure of what to achieve.
Prepare The Content
It goes without saying that content preparation is the most important part of this strategy. If your content is poor you aren't likely to create great scope of engagement with your users. Here you also need to keep in mind the aspirations of your end users. Look at social media platforms related to your industry and Q&A sites such as Quora and you would get a fair idea about what your audience wants to know about. Offering them something they are looking for is always a great starting point.
Choose The Right Channel

Once you have set the right goals and prepared the content it is time to choose the right channel. As we have mentioned there are different types of Interactive Content and you can run them across several channels. The choice of a channel should be based on your past experiences, your exposure on those channels and of course the format of the content. For instance Twitter may be a great platform to conduct polls but if you are planning to use interactive graphics it may be better to run that on your website or Facebook. Likewise for videos you can think of YouTube.
Turn Interactions Into Leads

The primary purpose of running an IC campaign is to help you generate interactions and convert them into leads. Hence this is one of the most important parts of running a campaign. You need to make sure you drive the users to the right place where you can improve your conversion. For instance if you wish to sell products at an online marketplace such as Amazon qualified leads need to be taken to the relevant product page. Similarly if you wish to increase subscription to a newsletter offer users that option in a smart way.
Measure Results

You need to constantly keep an eye on the performance of your campaign. Depending on the platform you choose for your Interactive Content Marketing strategy you need to choose the right analytic tools to help you measure these results. If they are not as per your expectations you should waste no time and rejig your campaign.
To sum up interactive Content is fast taking centre stage as far as content marketing market is concerned. If you have been closely tracking your competitors you would have noticed that traditional content is giving way to polls, quizzes and surveys. If you wish to survive in this market of cut-throat competition you need to embrace Interactive Content Right Now.
Author Bio:
Mark Johnson is the content marketing consultant at Opinion Stage. A digital marketing buff he has witnessed the evolutionary journey of digital marketing strategies. Leading a team of young and enthusiastic copywriters and designers he has set the tone for out-of-the-box content marketing strategy for clients for more than a decade. He takes active interest in keeping updated with the latest trends in digital marketing and sharing them with his followers.