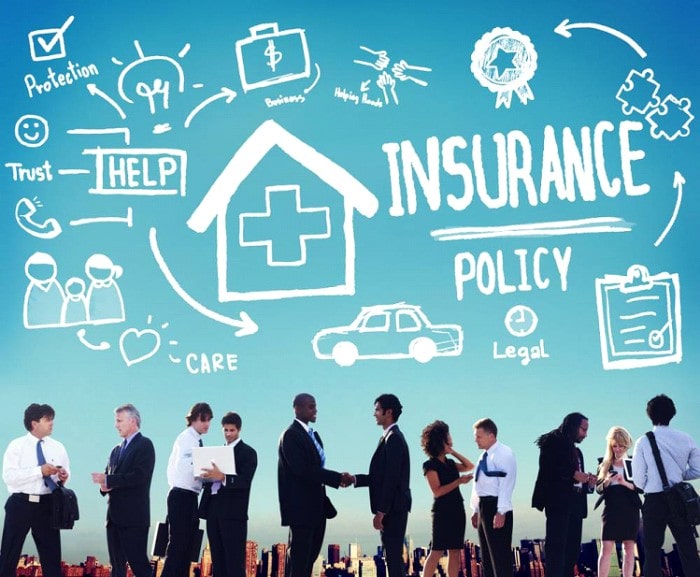 Do you know how rapidly medical inflation is grabbing the healthcare industry? These days one-time hospitalization for cancer, major heart ailments, transplant, etc. can cost between 5-10 lacs, even more, depends on the patient's condition. You can save more and more money or invest in different channels to increase your income. But,  as pollution has no stoppage, and incidences of lifestyle diseases are increasing day by day, hospitalization can badly hit your savings.  Here comprehensive medical insurance plans work better. So, let's understand why it is a must-have in your investment portfolio:
Skyrocketing Treatment Costs
Medical advancement is good, but it brings healthcare inflation as well. The resultant skyrocketing treatment costs, creating a heavy financial burden. During a medical emergency, you have to spend all your savings or borrow money from others. Medical insurance covers the treatment costs and makes you relax from the enormous financial burden.
Increasing Lifestyle Diseases
The sedentary lifestyle, bad eating habits, lockdown,  smoking, alcohol deteriorate health. It gives rise to several cardiovascular problems, chronic diseases, and critical illnesses. Whether salaried individuals or youngsters paying substantial hospital bills during a medical emergency is like a financial trauma. Therefore, medical insurance plans are helpful.
Inadequate Corporate Policy
Pandemic, pollution, critical illnesses, pre-existing diseases, etc. can create a medical emergency anytime; you cannot rely on corporate policy for your healthcare needs. Therefore, you should opt for an individual or family floater covering treatment, medication, and recurring healthcare costs.
Cashless Hospitalization
One of the seamless benefits of having medical insurance plans is cashless hospitalization. You do not need to arrange cash during a medical emergency or for planned hospitalization. Pick any network hospital near your place to avail of a cashless hospitalization facility. The health insurance company will pay the maximum amount of medical bills.
Young Age
Your good health helps you to get the policy at a lower premium with extensive coverage.  You can avail of claims after the completion of 30 days waiting period of policy issuance. As your healthcare expenses are covered under medical insurance, you can save more money.
Self-Dependency
An adequate medical insurance plan makes you self-dependent. You can face any medical emergency of your own without asking for money from your parents. It makes you self-reliant and reduces the financial burden of your parents as well.
Family Extended
You can opt for medical insurance online for your new family members. If you recently got married or have children, you can cover them in one health insurance policy that gives them complete coverage.
Coverage for Senior Citizen
Health insurance for senior citizens is a boon.  If you have older parents or any other elderly member in your family, you can opt for it. These health insurance plans are designed specifically for senior citizens to cover their healthcare expenses.
Coverage for COVID-19
During the pandemic, several health insurance companies offer coverage for the treatment of COVID-19 patients under their medical insurance plans. You will get the coverage from diagnosis to home care depends on policy terms and conditions.  Read the fine prints of the policy carefully.
Save More
Benefits like no claim bonus, automatic recharge, ambulance cover, annual health check-ups, OPD expenses, etc. under health insurance policy reduce your financial stress, and you can save more.
Tax Benefit
Under section 80D of the Income Tax Act of India 1961, you can also avail of tax benefits. The premium paid against medical insurance policy for self, spouse, or dependent parents gets tax exemption.
Therefore, a health policy gives more comprehensive coverage and bears the maximum amount of hospitalization bills.  That's why having comprehensive medical insurance plans is a must that gives you a sigh of relief.
How to Choose Medical Insurance Online?
These days when you browse about a suitable health policy, you can be flooded with options. So, do not get confused; here are some quick ways to choose health insurance online:
Compare Premium– You should compare various medical insurance online with their premium and choose the most affordable one to avoid overburdening your pocket. Leading companies like ICICI Lombard, Star Health, Care Health Insurance offers comprehensive health policy at an affordable premium with several discounts.
Maximum Coverage– The treatment costs of critical illnesses, chronic diseases, lifestyle diseases are rising. Medical insurance covers the treatment, medication, and hospitalization expenses for diseases like cancer, kidney failure, lung failure, etc. Also, it covers the cost of chemotherapy and radiotherapy, alternative treatments (AYUSH), and more. So, pick the plan that gives you maximum coverage.
Check Claim Settlement Ratio (CSR)– The claim settlement ratio is the yardstick to check the health insurance company's reliability and credibility to settle the claim. You should pick the company with higher CSR.
Minimal Exclusions– Health insurance companies have exclusions, including the treatments/diseases/procedures/conditions not admissible under policy coverage. You cannot file the claim for exclusions. So, choose the policy that has less minimal exclusions.
Read Online Reviews– Read online reviews and check the customers' ratings about companies' pre and post-sale services, coverage, claim settlement, etc. Based on this information you can make the right decision
Check below the complied list of India's top Health Insurance Companies offer medical insurance online:
| | | |
| --- | --- | --- |
| Health Insurance Company | Network Hospitals | Claim Settlement Ratio |
| IFFCO Tokio | 4000+ | 92.66% |
| Care Health Insurance | 11000+ | 92.3% |
| HDFC Ergo | 10000+ | 90.32% |
| Max Bupa Health Insurance | 4500+ | 83.92% |
| Star Health | 8800+ | 78. 15% |
It's advisable to visit their official websites to get more details about their several health insurance policies.
Suggestion
Therefore, due to the pandemic situation, medical inflation, and the rising incidence of critical illnesses, a health insurance policy is like a knight in shining armor. You can opt for an individual plan or family floater with several benefits. Treatment or hospitalization will not create financial stress for you if you opt for one of the best medical insurance plans. It gives you access to more savings and good healthcare for a lifetime.