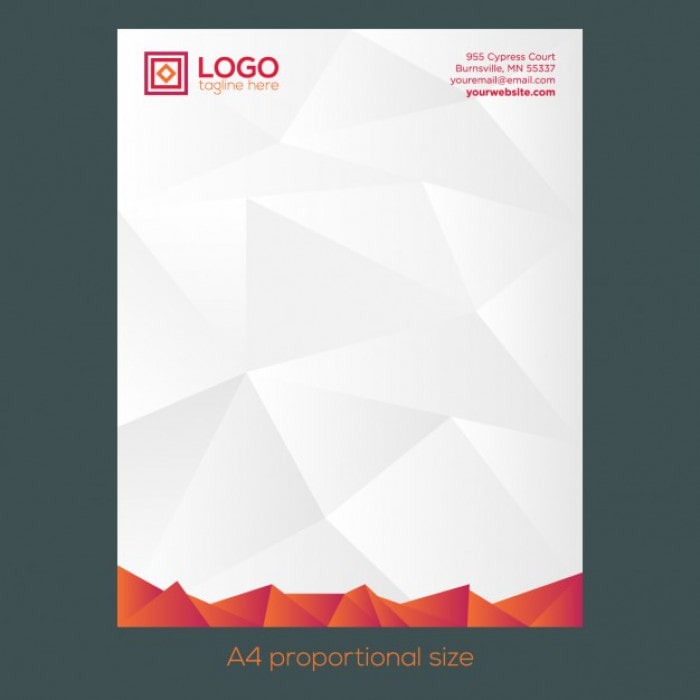 No matter how small or big a business is, every business aspires to build a long-term and profitable customer affiliation by investing in marketing devices. Office stationery has proved to be a unique marketing tool for entrepreneurs and businesses regardless of the buzzing digital correspondence. Be it business cards, envelopes, notepads or a letterhead, each of them broadcast offline brand awareness with long shelf life.
Although, most offices worldwide strive to be environmentally friendly by going paperless, sending out letters made from wood free paper, business correspondence, has its own repute. Hence, a quality letterhead printing by experts can prove to be a reliable branding artifact. Let us check what makes this offline marketing tool leave its mark even in today's digitized world.
Business Letterhead Printing and

Brand Equity:
Letterhead printed with best quality printing techniques and latest technology portrays a brand value even at an administrative level of use. Any company stationery that matches the motto of your business features your business and strengthens your brand image. Be it every day email communication, invoices, mailers for attracting clientele or simple customer information, it speaks volumes about your trademark.
An innovative cover letter stands out from heaps of promotional materials to provide a candid message that cannot go wrong. Hence, attention to detail in regards of clean design, size, paper style, colours etc. is of utmost importance. A well-designed business letterhead by professional designers not only defines letter credibility but also reinforces brand equity.
Your Letterhead, Your Way
In today's world, personalization is the key to distinctiveness where consumers expect the traders and associates to have personalized letterheads. Personalized stationery transmits the essential individuality of any establishment. Choose from predefined templates available and design your own blueprint to success, by engraving it as per your preferences. Personalised letterheads project a well-run operation and make your business look bigger, no matter how small it may be. For e.g.  Printing your title under signature as Business Development Manager in a letterhead gives an impression that you have a team with the capacity to handle big requirements, although you might be a solitary dealer.
It may be a compliment slip, a handwritten note to thank customers for the business, a personalized invitation to company event or greetings on a festive occasion, letterheads help you provide a unique personal touch to your communication. Rather than any digitized impersonal blanket correspondence, a letterhead with high-quality paper, exceptional design and tailor-made notes definitely capture both the eyes and mind. Invest in a well printed, professionally personalised letterhead, order online from reputed printing solution provider and experience rapid ROI!
Cost Effective yet Virtuous Letterhead Paper for Office communication
Office stationery needs to be extravagant to create a long-term impressions with consistent brand awareness. A letterhead with the company logo that is easy to print along with writing features, brilliant stamping and a striking colour scheme is good enough for everyday communication. So, next time you go for a meeting, don't forget to carry your branded office notepad to your existing or prospective client. Outsourcing is often a worthy idea to design and print letterheads that are admirable and easy on the pocket. Online Printers use 60 lb. or 70 lb letterhead paper that is economical, wood-free, elegant, ultra-white and ideal for standard office communications. Being a tangible representation of your organization, the value that such humble letterheads carry is tremendous in marketing and promotion.
High-Quality Letterhead in Demand for Specific Marketing Segments
Letterheads still serve as bearers for essential official and government documents. Specific business sectors dealing in finance, accounting, legal and tax or even FMCG industries are in constant need of creative letterheads for their wide retail networks. Letterheads for such sensitive industries have to be of premium quality with professional looking logos and brand designs that could win the trust of the consumers. Legibility, simplicity and clear-cut geometric designs play an impactful role in creating bespoke recognition of such profound brand authorities. Printing providers with good live support and assistance are highly appreciated for such specially customized designs with provisions to upload images, logos and vital information like Taxpayer ID, Company License Number etc.
Having quality letterheads spearheading your marketing communication with the right information and appealing brand design is unquestionably a no-brainer. An ideal letterhead could be just a few clicks away, place your requirement with pros like Online Printers and take your business to the next level!