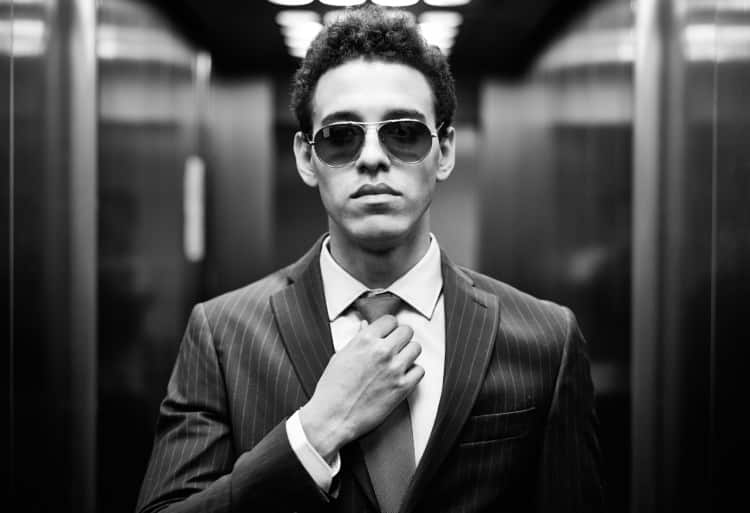 As we all know, the fashion industry gravitates more toward women and for a good reason – it is far more open to experimentation. When you look at clothing offers for men from big retailers and brands, most of them tend to look kind of simple, bland, non-inspirational, and at times even childish. Yes, childish! So what defines proper modern-day male elegance? Now, although we encourage you to see the fabulous RuPaul's extravaganza associated with drag culture, what we are looking for here isn't something that is flashy, vibrant, and innovatively in-your-face but masculine, polished, down to earth, and oozing classic refinement.
You see, there is more to having a keen fashion sense than just owning fine pieces of clothing. It can be a reflection of one's current mental state and opting for dignified staples can speak volumes about a person who is wearing them. Knowing which clothes and accessories to combine in accordance with your stature, poise, and purpose can say a lot about your maturity and self-awareness. So if we are to create that ultimate elegance associated with men, here are some fashion staples that will help you capture the essence of sophistication.
Attorney leather briefcases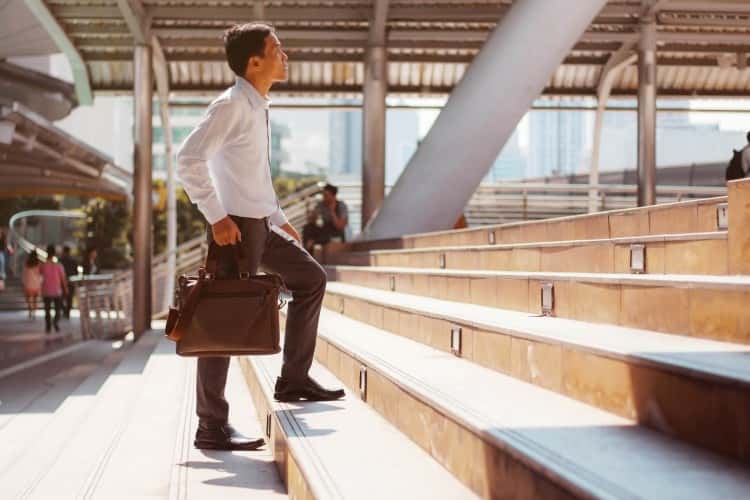 If you want to rock the business world, you have to have a fine Italian attorney leather briefcase. These babies differ in quality on the market but if you find one that is made of vegetable tanned leather, you, sir, are set to have a briefcase that will last a lifetime. Veg tanned crafts, in general, develop a gorgeous unique patina that ages gracefully, are highly durable, environmentally-friendly, and represent heirlooms that you can pass on from one generation to another.
Attorney leather briefcases come with two or three compartments where you can safely store your documents, laptop, cards, stationeries, and other office necessities. They also come in various colors and designs but remember that black is forever sexy and you simply cannot go wrong with that hue choice. Another thing that is equally important is that you have to pay attention to your shoes and belt in particular when shopping an elegant leather briefcase. Accessory colors have to match or complement each other, especially if you plan on getting yourself this next elegant fashion staple for men.
A proper suit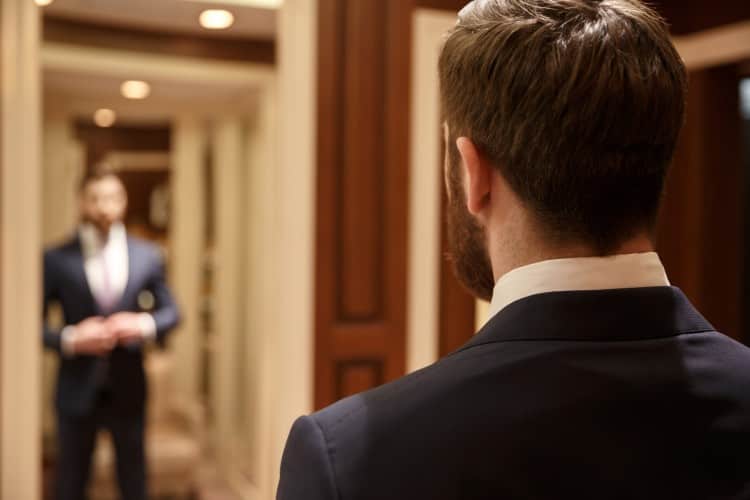 Nobody should judge a book by its cover but the cover itself can make or break someone's decision to reach for that book. A suit is like that cover. If the book has sustenance, the cover should be brimming with style and classy allure. A fine-tailored suit may cost you some dough but it is a sound investment, fit for any solemn, official, or formal occasion.
If you have never owned a suit before and plan to visit the tailor soon enough, here is what you should look out for:
– Nailing the fit. There is more to consider than the regular S, M, L, XL sizes that you regularly look out for when shopping. Both the jacket and the pair of trousers need to be made of exact same fabric, otherwise, it is not a suit. The tailor will take many measurements, such as the shoulder fit, torso fit, collar fit, sleeve pitch, overall jacket length, waist fit, and trousers break.
– Proper function. A suit has to represent you in the best possible light so you need to know for what purpose you will wear it. Is it a job interview? A classy company lunch? A career fair on college? Find out what your aim is and let your suit fulfill it. Color patterns can also influence function. For instance, charcoal gray or navy blue go with the widest variety of shirts, accessories, and shoes. This combination isn't attention-seeking, which is perfect for job interviews and appearing younger.
– Quality fabric. A good suit needs to be made of quality material and proper stitching. Even the "reasonably" priced fabric can help you ooze confidence and gain people's respect. The most common choices are wool, which is easy to spin and weave into many different cloth types, cotton has more value for money, and silk is all about feeling light and comfortable. Of course, there are also artificial materials to choose from but it is best to make such decisions with the help of a professional tailor.
Accessories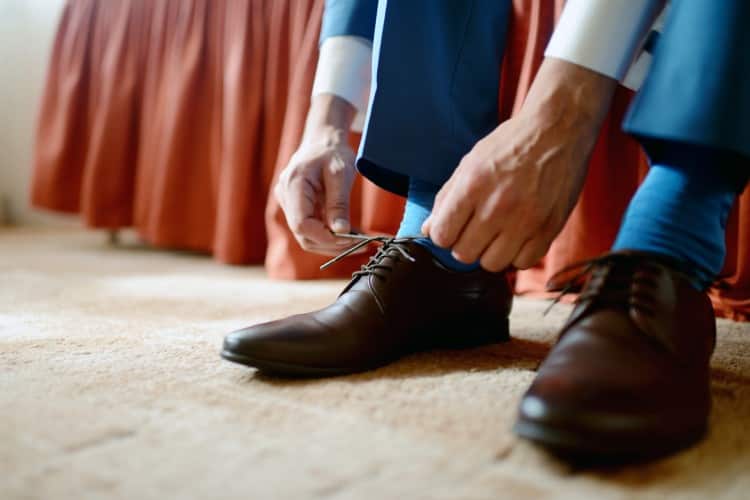 No man's look is complete without a classy watch around his wrist. Now, we are not talking bling-bling here but something that is elegantly discreet. Jewelry is completely acceptable but as long as it is kept in moderation and out of direct sight. Also, your belt and shoe colors should match, especially if you are dabbling with suit hues that have nothing to do with the color black. Think of accessories as the cherry on top. Something that will highlight your polished look and add oomph to your overall appearance.
Conclusion
Male elegance is all about keeping things simple yet captivating. Smooth yet rugged. Graceful yet powerful. Of course, there are a million ways to do it. Just remember, nobody can be you but you. It is always good to check out different styles, colors and designs but the goal here is to try to establish your own signature style where you feel comfortable the most. True elegance comes from within and clothes are just an extension of that inner quality, not the other way around.