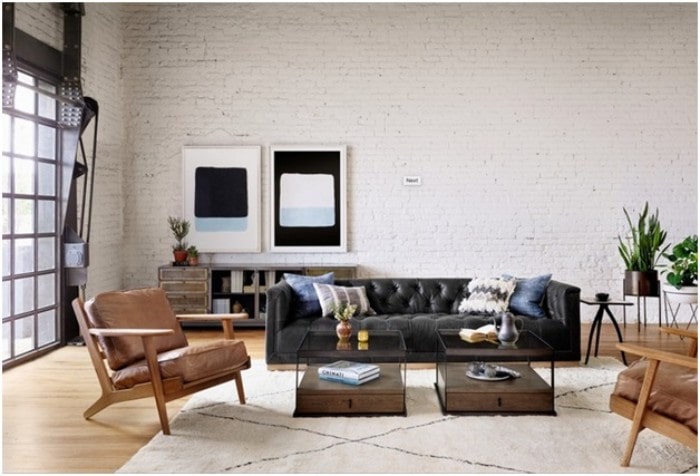 Whether it is about chilling with friends or just Netflix-binging, you might not notice but you spend a lot of time in your living room.  It's an important part of your home.  The living room should be the first room that you think about when decorating in order to leave a good impression on guests.
There's no denying the fact that a beautifully-decorated living room draws everyone's attention and feels welcoming.  There are a few basics to consider regarding a living room when thinking about its décor, including some secrets that can completely transform the look.
Choose your Furniture Wisely
Whether decorating your living room from scratch or updating your space to give a new look, furniture plays a key role.  Buying the latest home décor furniture can add elegance to your space.  A sofa or an amazing sectional is definitely needed in a living room.
Don't accept any old-fashioned or worn-out furniture.  Stay updated with trending styles and then choose the furniture for you.  But along with style, size also matters.  There is no point buying big furniture when your living room is compact.  This will make it look smaller.  Buying furniture can be a tricky decision when you have a lot to choose from.  Keep in mind the size of furniture that could go well with your living room space.  Choose a color that blends with the walls and textiles in the room.
Have a Focal Point
The focal point of your living room will be the spot that gains the attention as soon as someone enters.  A large fireplace can be a great focal point for the living room, but it is not possible for everyone to have a fireplace.  So, use other ways to create a focal point.
Plan an oversized mirror or a chandelier to be the focal point of your living room.  This is a transformation that will bring life to your living room, giving it a fresh and updated feel.
Concentrate on the Color Palette
The colors you choose will set the tone of your room.  This makes it highly important to choose the colors of everything carefully.  If you want a calming effect to your living room, blue and green could be a great pick, and to give an energized feel, opt for vibrant colors like red, yellow and orange.  To have bright and bold accents, consider neutral colors of white, tan and gray.
Maintain a Balance between Function and Beauty
A perfect living room is one that has a proper balance of beauty and functionality.  Everyone wishes to jazz up their living room but remember that you will be living there, too.  It is necessary to have a living room that not only looks good, but goes well with your lifestyle.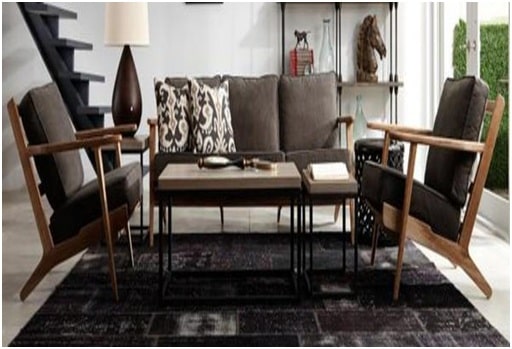 Add an attractive piece that could conceal your knickknacks.  While going through a modern wooden furniture store, you might find a nice bookshelf or cabinet for your living room.
Pay Attention to Lighting
Though it can be challenging to get the lighting of your living room right, it's something that will instantly put the whole look together.  Opt for a combination of different sorts of lighting to create a serene look.  The perfect lighting for your living room will include an abundance of natural lighting, accents and task lighting, especially for people who love to read in the living room.  When you have a clear picture of what you want, start working on blending your thoughts with a décor scheme.
Pay Attention to Textiles
Having the perfect sofa in your living room won't complete the look you had in your mind.  This will be achieved when your sofa has the touch of the finest textile items paired with it.  In fact, even if it is a sectional, complement the look with attractive throw pillows and cushions.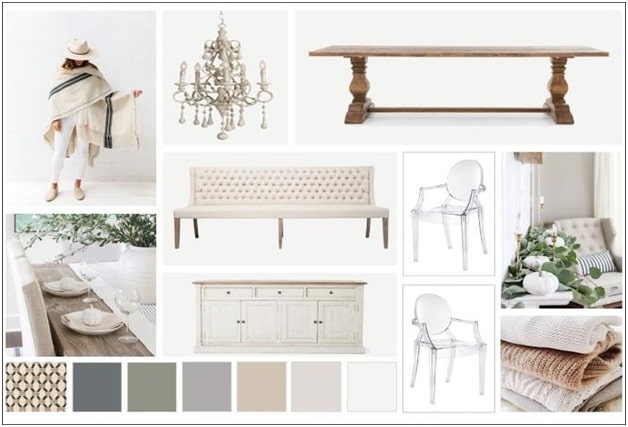 Along with the cushions, your living room may need more forms of textiles, like a nice rug and elegant curtains.  Whatever the form of textile you are using, one thing that remains important is to have a clear idea of what prints or colors will go well together.  Whether it's bold colors, abstract or floral prints, there are lots of options but not all will go well in your living room.  Make your decision wisely.
Don't go over the top
Sometimes, with wanting to have everything stylish in the living room, people end up going over the top and make the living room look bulky with lots of accessories.  Even if the individual accessories are elegant, when everything is brought together it looks and feels like a mess.  Ensure everything you purchase is balanced.  Sometimes the simplicity of the living room expresses the beauty.   Avoid making excess efforts that might go in vain.
There's no way you can show any negligence or laziness when refurbishing and furnishing your living room décor.  It's not just adding great accessories, but also the right understanding of colors and size is needed to design your living room and prevent going over limits.  All the above-mentioned points and helpful secrets could transform your living room to a space that looks elegant and welcoming, just the way a perfect living room should be!