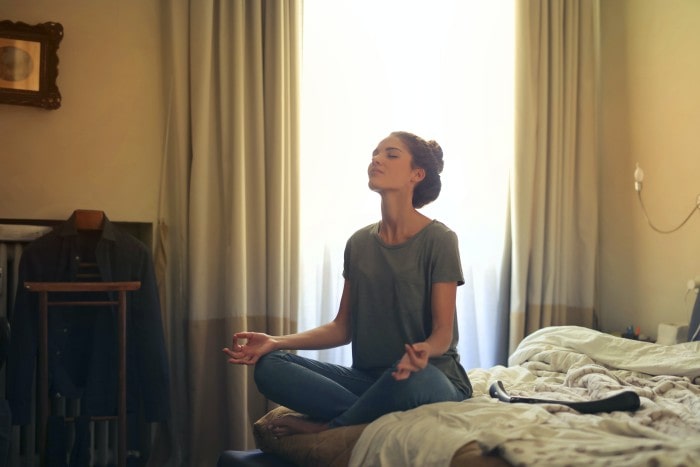 Have you ever gone home feeling drained and stressed from a day of work? And then, you come home to a disorganized and messy space.
How would you feel?
I bet negative vibes from seeing such a sight just started to mount as you enter the house. And we've all been there, right?
Your home should provide a haven for relaxation and rejuvenation, if you will. But this won't be the case if your home is extremely cluttered.
But what can you do?
You're working 8 hours a day. And your husband and kids are not so keen on helping with house chores.
But there's hope!
And yes, I have an answer for you, my friend!
In this article, I will be discussing some of the factors for minimalist home designs.
By following them, it leads to a more clutter-free space that invites positive energy and a clearer mind.
Let's begin…
What are minimalist home designs?
The concept of minimalism is rather simple—its philosophy teaches us that happiness doesn't necessarily come from having things.We can achieve peace of mind by having less or de-cluttering our lives from unnecessary stuff.
A minimalist home design is a sort of similar to contemporary modern designs. The only significant difference you'll find is that it uses essentials to create a simple and uncluttered environment.
What you'll basically do is to strip yourself of those that you don't need and stick with the basics.
Based on my experience, you only have to remember four factors in redesigning your home into minimalism.
Let's continue…
Four simple ways to make your home minimalistic
I have listed below some of the things you can do to make your home more minimalist—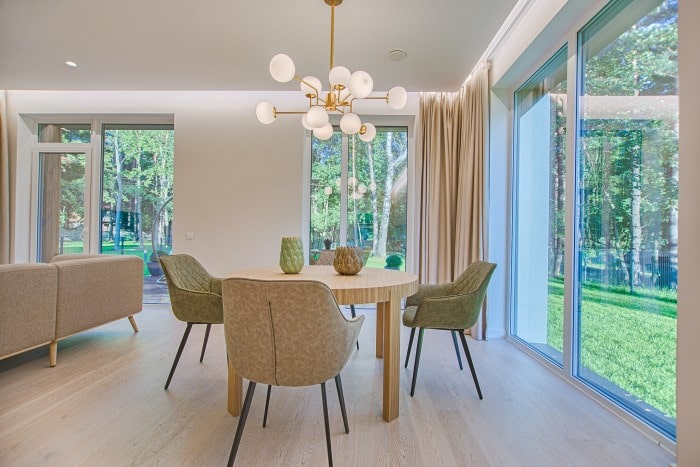 De-clutter!
The first order of business is to throw away junk and other things that you don't need.  As you might have guessed, this process will take some time.
But the feeling is rewarding once you identify and segregate things you need from those you don't. Not only will it create space, but you also lessen dust accumulation, and it becomes easier to clean as well.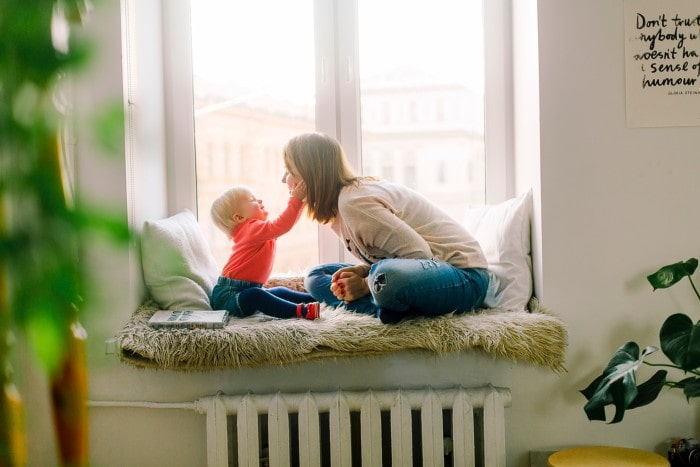 Color Scheme
In my opinion, this is one of the most enjoyable parts of the process.
What makes it enjoyable is that it gives you a chance to be creative. And then, you'll have the opportunity to design your space according to your style.
Again, it is important to bear in mind the purpose of minimalism. What I mean by this is to simplify your options.
To explain further, it means limiting your color scheme options to three or less, preferably.
A useful tip here is to think of the colors that especially make you happy.
You may also want to layer the same colors on different surfaces. The reason for this is to infuse a more simple and soothing pattern. For example, gray pillows on a bed with color combinations of gray and white.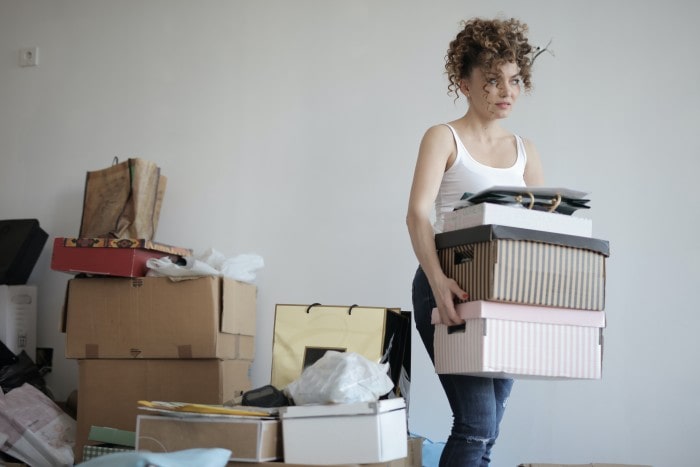 Simplify your furniture arrangement
For me, this is another enjoyable aspect of this process because it also stimulates your creativity.
The key here is to move any unused or large objects to rooms where it is more needed if you can't afford to sell them.
This is to make more space in your space—a de-cluttered mind means more peace of mind.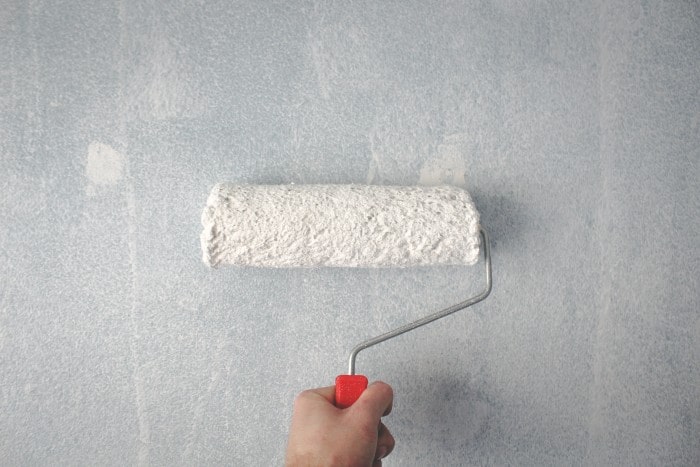 Purpose over trends
The purpose of minimalist home designs is to de-clutter and create more space. And it doesn't necessarily follow any specific popular trends.
But it doesn't also mean that you can neglect your sense of fashion and creativity. You can still express yourself in your personal space, but not in an exaggerated way.
If you're having trouble choosing the perfect theme for your home space, then you can check out my go-to site.
I usually go to Yorkshire Fabric Shop because they offer a wide variety of fabrics and curtains that match mystyle. What I also like about them is that they do not only provide minimalistic designs but various interior designs also.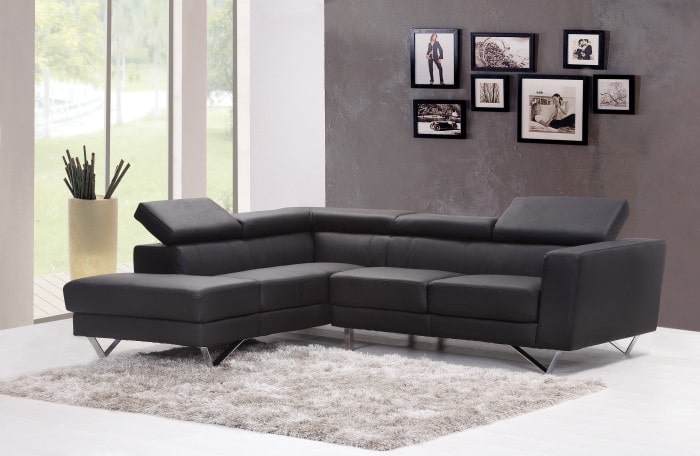 Why minimalist home designs help relieve stress
Opting for minimalist home designs may seem counter-intuitive, especially how prominent people portray what happiness should look like.They have large houses, cars, clothes, etc.
But the reality is that happiness isn't primarily dependent on them. The truth is that having less may actually bring more serenity and happiness, believe it or not.
Having things that you only need enables you to focus on the only things that matter. It frees you from the worries of competition with others and not having enough.
As repeatedly emphasized, it makes cleaning easier and less stressful. Therefore, it allows you to be more productive, especially if you're working from home.
In addition, there are studies that suggest that productivity improves if the workspace or home office is free of any clutters. (1)
https://hbr.org/2019/03/the-case-for-finally-cleaning-your-desk
But most importantly, less stuff means more savings.
Final thoughts—my personal experience with minimalism
I'm a minimalist myself. But before I became one, I was working full-time as a banker. During my tenure in the corporate industry, I accumulated a lot of things.
And I mean a lot—clothes, books, gadgets, perfumes, and figurines, you name it. And some of those weren't even opened, and it's sitting there for a long time now.
As the years go by, the unused stuff I bought in the past continues to pile up.My once spacious apartment was beginning to become cluttered with things.
I was beginning to feel stressed just by looking at them. I want to organize them, but there's no space.
Then, I remember watching a Netflix documentary called Minimalism. It opened my awareness to a new kind of living. And then, I began researching how I can incorporate this philosophy into my daily life.
It was especially difficult at the beginning because the compulsive mindedness is still there. It was challenging, but I decided to pursue this lifestyle.
I sold some of my belongings and re-arrange my apartment accordingly.
The spaces start to re-appear. Although I have less, I feel that my apartment is still aesthetically pleasing to look at, actually.
Minimalism, or the art of finding happiness, even in the simplest form, has given me the opportunity to appreciate my surroundings. And I believe that this ability to appreciate is the reason why I feel satisfied and generally at peace.
Well, I guess that's just about it!
Thank you for your time!
Peace!
About Jay Mark
Jay Mark is an experienced content creator and business owner of Yorkshire Fabric Shop that specifically provides upholstery fabrics and other upholstery services, for outdoor living and interior designs. He also delves into the endeavor he is truly passionate about—content creation.