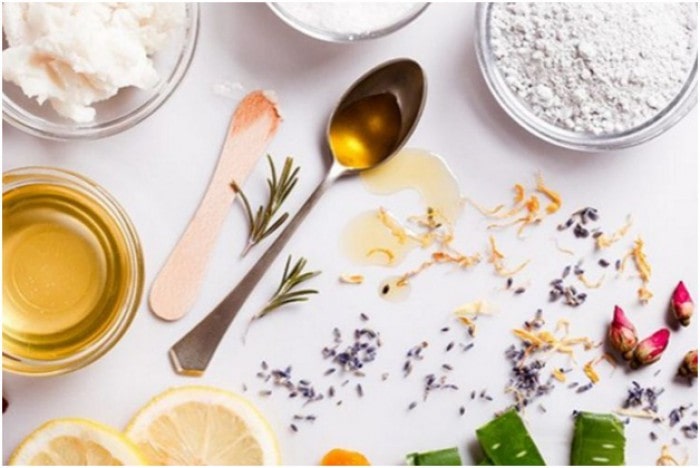 Everyone wishes to have clear, spotless and glowing skin. Skin is very sensitive to environmental pollution. It requires continuous care and love to remain healthy and bright. A healthy clear face enhances the personality of a person. It boosts confidence and self-appreciation. But sometimes dark spots, uneven skin tone, and marks make the face look dull and gloomy. To get rid of all these we tend to use many skincare products that consist of unknown ingredients and harmful chemicals.
No doubt these products have good effects on the skin but at the same time, these chemicals can cause serious skin-related issues. In order to avoid this try natural remedies that do not involve any chemicals and give long-lasting results. If you want to get clear skin naturally, then look into your kitchen and you will find various natural ingredients that can be really helpful for you in this regard.
Following are some of the best tried and tested natural remedies to get glowing, clear skin. Try out these remedies and get that picture perfect skin.
Gram flour, turmeric, and Yogurt mask:
This is one of the oldest home remedies to get bright glowing skin naturally. The main ingredients of this mask are known for their skin beneficial properties. Gram flour acts as an exfoliator and removes all the damaged skin cells. This causes new cells to generate that give you the glowing skin.
Another ingredient is turmeric which is being used in Ayurveda and skincare since olden times. Its effectiveness lies in its antioxidant and anti-inflammatory properties which are due to the presence of an agent called cur cumin. It really helps to even out the skin tone and brighten up the face.
Yogurt is another incredible ingredient to give you clear and glowing skin naturally. It has bleaching properties due to the high content of lactic acid in it. It is a very mild exfoliate and removes dead skin gently. It makes the face bright and clean.
It is a very easy to make mask. Take 1 tablespoon gram flour, 1 tablespoon yogurt, ½ teaspoon turmeric and juice of 1 lemon. Add rose water in all these ingredients until it turns into a paste. Apply this on clean dry face for 15 minutes then rinse with water.
Tea tree oil:
This oil can do wonders for your skin. It is a great spot treatment for acne and pimples. It can kill bacteria due to its anti-microbial properties. It treats mild acne without leaving scars. You can apply it to the acne and pimples and it will reduce them without leaving any mark.
Aloe Vera gel: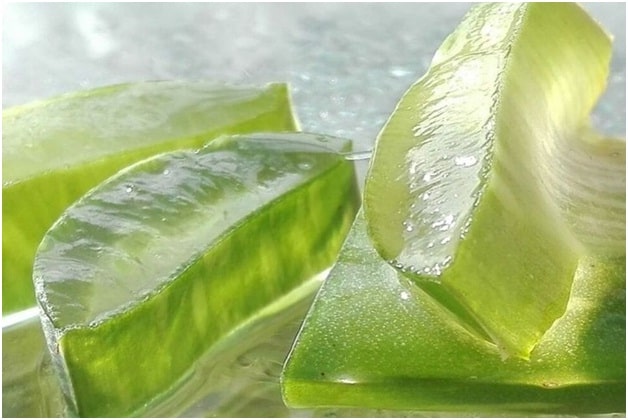 If we call it food for skin then it won't be wrong. Aloe Vera is the answer to a lot of skin-related concerns. It has a compound called Anthraquinone in it which is believed to remove damaged skin cells and replace them with new skin cells. It is a natural remedy to treat sunburn, insect bite, pigmentation, and inflammation. It is a natural moisturizer. Applying it regularly on the face will give you clear bright skin naturally.
Potato:
Everyone loves to eat potatoes but they do not know their favorite food is also good for the skin. It has mild bleaching properties and also contains vitamin C. You can apply raw potato juice with the help of cotton pads on the face including under-eye area or can place potato slices as well. It is very effective in lighting dark spots on the face. So, next time you are making fries, do not forget to put some raw potato slices on the face for clear skin.
Lemon Juice: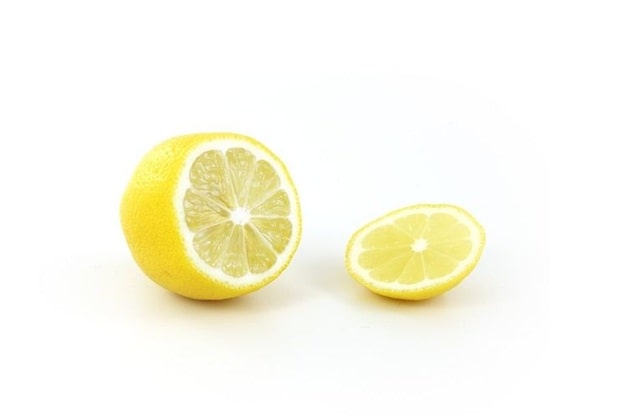 This natural astringent is packed with vitamin C. It helps to lighten the skin tone and fade away dark spots on the face. It is another great remedy to give you perfect clear skin naturally. Avoid using it directly on the sensitive skin.
You can use it in combination with egg white. Simply mix egg white and lemon juice together to make a frothy paste and apply it on the face. Regular use of this remedy will reduce the dark spots and tighten the pores. The vitamin C in lemons is helpful in producing the collagen which improves the elasticity in the skin and reduces wrinkles.
Tomato:
Tomatoes are also packed with vitamin C and help to fade away the dark spots and minimize the large pores. Tomatoes also contain lycopene which is a very effective antioxidant that makes them a natural sunscreen. It protects the skin from harmful sun rays. You can apply tomato juice or rub tomato slices to lighten the skin tone.
Milk: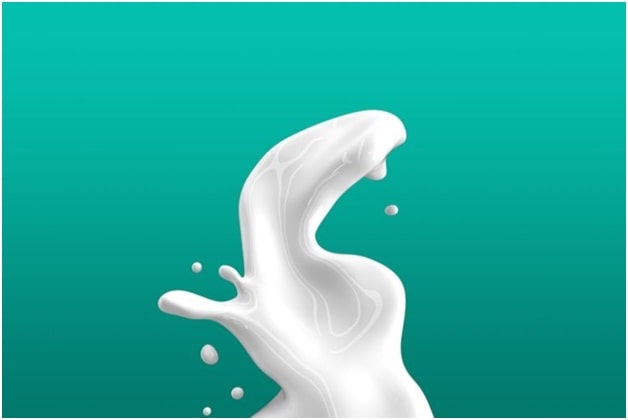 Milk is not just good for your bones but also helps to fulfill your glowing skin desire. Raw milk is one of the most effective natural cleanser available right in your kitchen. It provides natural fairness to the face. It removes all the dirt and impurities gently and gives a brighter skin. Replace your store-bought cleanser with raw milk and see the difference.
Some other useful tips:
Apart from all the above-mentioned remedies, there are some other useful tips and advices that can boost the process of getting clear healthy skin.
Keep yourself hydrated. Your skin needs proper hydration to remain healthy and glowing. Drink at least 8 glasses of water daily as it will improve your overall health as well.
Know your own skin type to decide what to apply on your face. It will also help you to decide which remedies and products will suit your skin for getting maximum results.
Use chemical-free organic products for the skin.
Avoid using makeup as much as you can.
Change your eating habits and add healthy foods in your daily diet such as vegetables, fruits, nuts, and fish. These super foods are packed with beneficial minerals and vitamins that are good for the skin.
Author Bio:
Hi! There, I am Betty Gabriel! A writer and blogger at the Salt Valley blog. I mostly write about a healthy lifestyle and everything natural. My love for trying out new things is never-ending. My goal is to make my fellow humans aware of such natural things and help them in developing habits that can improve their everyday life as well. I'm on a mission to help people start living a sustainable healthy life. Go Natural, Go Healthy!