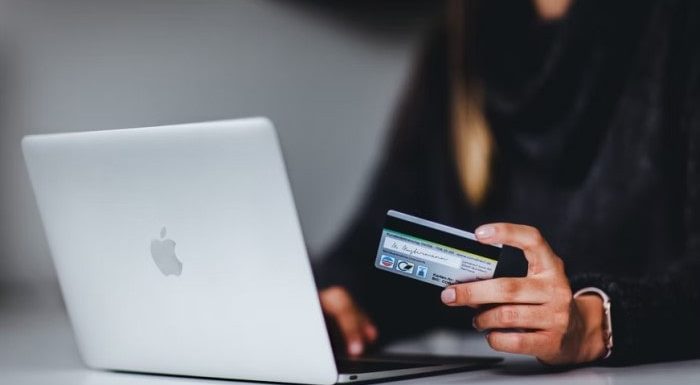 One of the challenges that small ecommerce stores face is how to exist alongside big brands. How can small stores match the marketing budgets of big shopping sites? Is there a way to rank higher and grab more attention even on a limited budget?
It takes more than big-budget marketing to make you stand out online. As said by Digital Authority Partners, it is now easier to match big stores by creating a user-friendly, optimized ecommerce site. You can reach more customers, drive in more sales, and rank alongside top brands with an optimized shopping site.
Find out why big shops are getting more action. Here is a list of big stores' strategies even small businesses like yours can use.
Top Tips for Small Ecommerce Shops from Big Stores
Big ecommerce sites have a full-time team to develop winning marketing campaigns, but these strategies are not far from what small businesses use. You can learn from these strategies and apply them to your small business at any time.
Take Time to Understand Your Customers
One of the critical things that any business owner must consider before creating their marketing campaigns is getting to know their customers. It is not just about what products or services your customers are looking for; it is about carefully understanding your customers' preferences, buying habits, and other relevant demographics.
Listen to your customers through reviews, ratings, and social media comments.
Improve your products or your services according to your customers' recommendations.
Build your brand with great products and services.
Invite customers to leave a review and communicate their concerns.
Make Customer Support Your Priority
The happier your customers are, the more they will want to buy your products or take advantage of your services. Make your customers happy through the best products and services and by providing quality customer support.
Offer convenient ways for your customers to reach you. Include your business phone, customer contact forms, chatbot, live chat service, and email.
Invest in a chatbot to help you with essential customer support.
Update product details, product prices, and contact information.
Thank customers for their reviews, good or bad. Review and resolve negative reviews.
Offer special deals, promos, or offers. Focus on promos that appeal to your customers.
Prioritize customer loyalty. Reward loyal customers with free offers, shipping, or discounts.
Offer a free newsletter upon sign-up. Provide timely and helpful information through your newsletters.
Always Zero in on Your Niche
Sometimes, customers decide to shop from other ecommerce sites out of confusion. They arrive at your ecommerce website and can't pinpoint what you want to offer or what products you wish to sell.
A shopping site for men's sports clothing or athletic attire also sells nutritional supplements. Or how about an ecommerce site that sells car engine parts that also unexpectedly sell car insurance?
There is nothing wrong with venturing into another market and trying to fit everything in one ecommerce site. But this can confuse your customers and lead to poor customer satisfaction. Thus, it is always best to focus on your niche to avoid confusion.
But it does not mean you can't venture into other products or services.
Create categories and subcategories for your products.
Use a separate ecommerce site for entirely unrelated products or services with your niche.
Announce your new ventures from your leading ecommerce site.
But remember to stay loyal to your niche
Optimize the products or services you offer.
Consider organic SEO strategies to improve your ranking and enhance customer trust.
Invest in Efficient Business and Marketing Tools
Small business owners often have to work extra to compete with large companies. You might have to manage inventory as you deal with customer service. Do not forget to order your employees and research your products.
Invest in technology and tools to make you more productive and time-efficient.
Here are a few business tools readily available online to make you more efficient:
Use automation and marketing tools to create personalized campaigns to meet your customers' needs.
Use website analytics tools to check user heat maps, behavior, conversions, etc.
Use an appointment setting tool to enhance efficiency and avoid missing opportunities.
Keep Things Organized
It is impossible to run a business when your files, data, and customer information are a mess. Make your business more efficient by keeping everything organized.
The moment you come up with a great idea, take time to write it down. Keeping things organized shows that you value your business, workers, and customers.
Here are ways to keep your small business more organized:
Use data management tools.
Use the cloud to backup your data. Keep your customer information, product specs, marketing analytics, and business information secure.
Formulate a business goal. Make sure that your employees focus on your goals.
Conduct regular meetings with your employees to find out how everyone is doing. Keep your lines open for
Be resourceful and make good plans to make your business practices more efficient. Ask your employees for suggestions.
Study Your Site Analytics
If you are not still paying attention to analytics, it is time you did. Take time to learn about your SEO key performance indicators (KPIs), and you will rank higher faster.
It might take time to master site analytics, but you will find this easier to do in time. But if you do not have the time and patience, ask a digital marketing expert to help you.
Use data analytics tools available online to help manage marketing data.
Partner data analytics tools with project management tools to make your campaigns more efficient.
Create analytics reports and compare.
Before starting a new campaign or a new project, always consider your marketing analytics.
Final Words
Your ecommerce business is not limited to your online site. It is about using different customer touch points and channels to boost your brand, improve revenue, and ensure customer loyalty.
Overall, your business site must channel your brand message and customer experience. It is best to be consistent, patient, and passionate about your market. With all these in mind, you are steps closer to achieving ecommerce success.