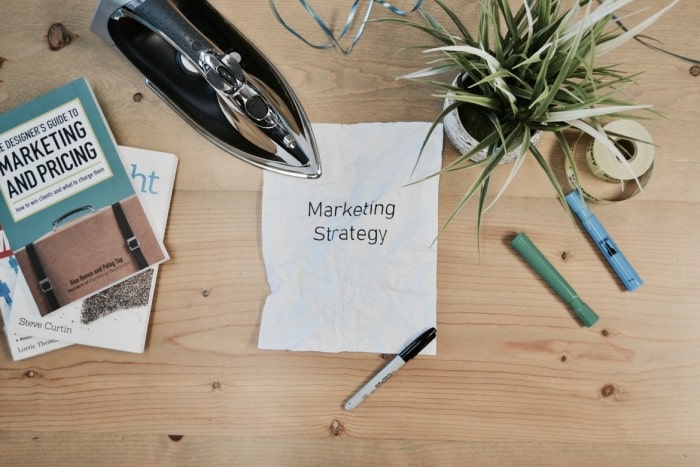 Launching a product in the market would be a fantastic journey or an absolute failure. You have to focus on significant planning to survive in this stiff competition.
Even if you have followed all the necessary steps to turn your ideas into a product; without a kicking pre-launch marketing strategy, you might fail to deliver as per customer's expectations. But exactly, what is pre-launch marketing?
Pre-Launch Marketing overview
Pre-launch marketing takes place before you officially launch a product. The key goal is to make your audience curious and aware of your product. It is also the best time to test various marketing channels and methods. So, you will have an idea of what works for you better.
Pre-launches can perform in a few weeks or a few months. In the end, you will get,
A group of audience excited to buy your product
Email subscribers
Social media followers
Types of marketing tactics that suit you and your audience
With pre-launch marketing, you can build up loyalty before initiating the product selling process.
In this article, you will get to know about some essential pre-launch strategies.
#1. Create a landing page
Landing pages are an essential part of your pre-launch marketing strategy. It performs well if it is user-friendly, well-optimized, and designed to drive conversions. Rather than the home page, the landing page will help you to drive more visitors. It will be more effective and boost the ROI of online marketing.
Note that all landing pages must contain a call to action. Usually, people do not like large blocks of text. Keep it short (Sign up, Learn more, Buy now) to make a landing page more engaging and appealing.
Also, add engaging videos that will grab a user's attention and drive you leads. Keep your users curious always by not revealing everything at first. Take advantage of the countdown page to slowly reveal product information.
#2. Content Marketing
Consistently creating content is one of the most reliable strategies. You can explore various types of content. Each one of them has a slightly different purpose.
You have to be as engaging as possible with the content. Content marketing means providing free and helpful resources to develop an interest in your product.
Examples of content marketing,
Video tutorials
Case studies
Blogs
Articles
Webinars
Infographics
E-books
Live videos
Youtube videos
Content marketing can help to build trust in your brand. While planning a content strategy, determine your key objectives very clearly. Analyze your existing situation and constantly measure the results. It will help to acknowledge you are heading in the right direction.
Make a content calendar to be more organized with the content.
#3. Leverage link building
Google's algorithms evolve constantly but backlinks continue to be an important aspect. Websites with high-quality backlinks are prone to get higher rankings. It will propagate your product and drive more brand awareness.
Beyond algorithmic advantages, backlinks help with functional goals for your website. Such as,
Drives referral traffic always
Indexes isolated pages
Add on-page value to readers
Provide a reference for research
Establish relations within your industry
Various strategies work best for your business.
Guest Blogging
Infographic
Activate social media accounts
Use resource links from high authorized websites
Earn editorial links
Broken link strategy
Asses and follow competitors' backlinks
Links reclamation via social mentions
Be strategic while choosing the marketing techniques you will use to build links.
#4. Collaborate with Influencers
Influencers are the king of social media marketing. They generally have a loyal audience waiting for their recommendation. Influencer marketing is one of the fastest ways to earn credibility. We can say influencer marketing is the digitization of word-of-mouth marketing.
Influencers come in various sizes and their audiences as well.
Startup with low budget: Nano-Influencers with 1k to 10k followers
When you have enough money: Micro-influencers with 10k to 50k followers
Explore social media platforms or leverage different tools to hunt the influencers.
Influencers with a small group but high engagement is a significant part of a product launch. To make the influencers talk about your brand, send them free product samples to review. Or you can hire an influencer to plan content creation strategies more precisely.
#5. Create a promotional video
Video brings different communication forms together – sound, pictures, and words. Concisely showcase your product with promo videos. It can be informative and entertaining.
The main goal of a promo video is to drive engagement and leads from the targeted audience. It is one of the flexible and highly effective marketing tools.
Web pages with videos are more likely to feature on the top of SERP. That is the reason for being widely accepted by people in this digital world. The video encourages engagement and conversions.
You can share promo videos on a broad range of digital platforms. All the key social media platforms, e-magazines, and newspapers frequently feature videos. It is why promo videos are on the top to boost brand awareness.
You can customize video content to convey your brand-specific message. No matter, it's a live-action reel or animation, you can portray your business the way you want.
#6. Make a presence on social media
Nowadays, social media is one of the easiest ways to grab attention on the internet. Social media content can spread around the world within days.
Create accounts on all the social media platforms. Your profiles should contain the same visuals and usernames. It will help visitors to identify your brand easily.
Connect with other companies of your niche as well. It will help you with cross-promotional events.
It is necessary to engage with the audience on a personal level. So, reply to their comments positively, reward them, offer promotions, etc.
Keep posting on social media consistently with relevant hashtags. Note that your content should be shareworthy.
#7. Email marketing
Compared to social media and paid advertising, email marketing can be very effective. Follow strategies such as segmentation, automation, and personalization to boost ROI.
Initially, create a database with your clients. Consider age, location, and previous purchase of their interest. Use these details to make personalized messaging strategies. Make them feel that the email is generated especially for them.
Marketing automation will help to manage all the information very efficiently.
The first campaign you create should be a welcome campaign. Introduce your subscribers to your product. Show them how you create value. Motivate them to visit your website.
#8. Host a product launch event
Let the world know about your product launch with a huge event. A memorable event leaves a lasting impression on the attendees. Those who read about it can also remember it for a long time.
When you host an event, everyone comes to know that something important is happening. It will drive everyone to pay attention.
If you have enough budget, arrange a huge press event for a product announcement. If not, at least throw an online event. It is possible because of live-streaming platforms like Facebook, YouTube Live, and Twitch. Anyone can attend the event around the world.
On a concluding note
The point of this article is to deliberately plan,
What info are you going to release?
How can you turn your product launch into something worthy of an event?
Whom do you want to target?
Remember, it could take a while for your marketing assets to drive results. Assure that you have planned your blogs, articles, and social media posts in advance.
Author Bio:
I  am Urvi, currently working with Silicon IT Hub as a content marketer, blogger, and experienced technical writer. A writer by the day and a reader by the night. My specialties are not just limited to the development, but also enhance my skills in digital and content marketing. Passionate about helping businesses to grow by writing articles that get their content on top position in Google.