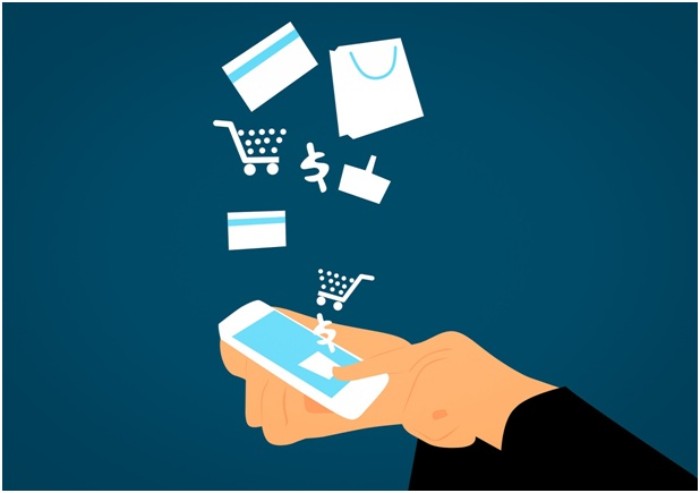 Having a good online presence has become vital like never before and there is no debate about it! And by online I am not talking about just websites; after all, a good online presence can never be complete without an intimidating mobile app. From small and medium-sized businesses to large enterprises, people are going head over heels when it comes to choosing the right mobile app development company.
The eCommerce industry is growing by leaps and bounds- all thanks to us striving all day long to dominate the market. It may quite interest you to know that 40% of internet users buy products online- in simple words the number has now reached up to 1 billion showing no signs of slowing down. And this boils us down to the big question, how to survive in this highly competitive domain with new retailers entering the eCommerce space. However, we have tons of platforms, tools, and technologies being introduced every now and then. Again choosing the right one becomes a major concern.
Now have you ever thought about self-hosting? However, there are reliable mobile app development companies around which can assist you well by offering hosting and all eCommerce features wrapped up in one nice package. But if you are considering about self-hosting- here's the trick! Now if you ask me, I always like to go with options like Shopify over an open-source system, but there are some reasons to consider the latter:
Open source platforms are for free
You have more creative control in regards to design and watch over how your store works
Hosting, plugins, and themes can be controlled
The best part of open source systems is its being built by a community. They are incredibly developer-friendly and there is great support available from fellow developers.
Did I mention there are downsides too? One needs to look around to find a server for hosting by yourself, which includes all the site related operations such as maintenance, security, and speed optimization.
Down below I would like to mention a few names or eCommerce solutions which are tailored for the sole purpose of giving you a shopping website. So they have essential features like inventory management, product listings, cart, checkout, wishlist and option to integrate a payment solution.
Best Open Source eCommerce Platforms for Mobile Apps
Magento– If you wish to give great flexibility to online store owners, you just know where to go! With Magento, you can get full control in regards to user experience, content, and functionality. Other benefits that makes Magento an option worth considering includes, containing all eCommerce features you need for your business, you don't have to look out for an extension with Magento, in-built SEO for better online visibility, personalization, product recommendation, multiple payment gateways, integrated with Google optimizer for A/B testing, secured by SSL and so more.
WooCommerce– The WordPress plugin needs to be installed. For that you need to simply log into your WordPress site, go to plugin and add new, search for WooCommerce and select install now. And lastly, Activate Now. This plugin automatically turns any WordPress website into a fully functional online store, with inventory management, coupons, and product pages.
Some of its benefits include:
The plugin is free to download and install. Many stores don't need anything more than the plugin.
It simply connects all major payment gateways. By default it is Paypal. Stripe which are two of the most recognized gateways on the market. Additionally, you can accept payments via Amazon Pay and PayFast.
Lastly, here you have to do hardly any work besides adding content. The theme can be easily downloaded from the official WooCommerce store or any third party.
You can offer coupons and discounts, along with adding multiple other features with the help of the extension library.
OpenCart– Another popular PHP based eCommerce to think upon is OpenCart. It is super actively well-maintained and has the potential to be utilized by a lot of web developers. In addition to this, here you get support for a lot of extensions while having most of the essential features baked right into it. However, some people may not consider it as a modern eCommerce platform but if you want a good open-source PHP-based alternative, it is worth a try.
Prestashop- This eCommerce platform seems to be quite in demand these days especially among the mobile app development realm. Featuring an intuitive admin panel, Prestashop users can easily install an eCommerce website. In addition to this, one can easily determine the level of technical control since there are both self-hosted and fully-hosted options. Moreover, both of them are free. However, this doesn't mean the platform doesn't lack in certain areas for example, it does not allow you to create to create a bright design and many graphic elements.
Zen Cart– Last but certainly not the least, Zen Cart comprises of a great product management system. Anything can be done here, right from controlling inventory to creating specials and sales. Basically, you get total control at your fingerprints. This simply doesn't mean the system doesn't tend to slow especially when you are adding a bunch of new products which also means it may not be great for businesses that do massive amounts of volume. The biggest advantage of Zen Cart is it is out of the box. All you require doing is gussy it up with new templates, and a talented mobile app developer can make it dance. 
About Author:
Tilly Coates is a passionate blogger and writes regularly on technology trends, business insights, social media, and financial strategies. In free time, he loves to read blogs, books, listening podcasts. He loves to write and share with others.