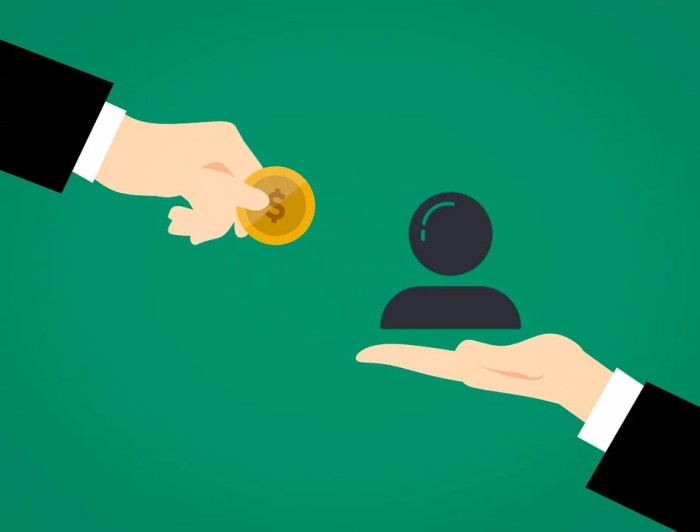 Business managers and owners dread outsourcing services because they think it's costly. But, they fail to analyse the opportunities lost during the time they were busy doing tasks that can be best left to others.
Outsourcing is essential because it helps maximise the use of external resources, and helps increase the productivity of the employees. It also helps free the company's valuable resources that can be used for driving the business to success. 
Let's look at 9 activities that business owners can easily outsource and make more time to focus on the company's goal.
Security Guard Services
The need of security for a business cannot be understated. With data breaches more common than ever, the risk of losing valuable data is higher. That being said, when hiring security for your business, the last thing you'll want is less-than-qualified workers. 
Outsourcing security services can provide an affordable solution for many businesses. The service provider will take on the hassles and cost of hiring, screening and outfitting the employees. 
In a nutshell, outsourcing services from OGS Group can give you access to security resources, and save you money in the process. 
Cleaning Services
Nobody likes to work in a filthy office. So, whether you are a startup or an established organisation, you must get your office cleaned regularly. Apart from regular cleaning, certain areas in the office need deep cleaning, like public areas, bathrooms, driveways, etc. And deep cleaning requires certain skills and expertise that only cleaning professionals have. Therefore, you must employ cleaning services to keep your windows sparkly clean, floors mopped to the highest standards, and office carpets healthy. 
Payroll Services
If you have a small team, you won't feel the need to outsource payroll processing. But once your company starts growing, processing monthly payroll can eat up your precious time. Keeping track of joining & exits dates, advances & bonuses can soon become the horror story of your life. 
To decrease costs and increase compliance, you must outsource online payroll services. Outsourcing can help in time management, reduce the risk of mistakes, and save you a bundle in the long run.
Marketing Services
In this ever-evolving digital world, social media is no longer limited to personal communication. E-commerce has made webshops, digital marketing and social media more vital than ever. Having said that, creating an online presence and building a loyal customer base is not easy and requires a lot of time. But, most companies do not have the time or resources to build in-house PR, social media, and web development teams. 
Marketing services can be easily outsourced to one of the digital marketing firms. The firm will have a team of reliable professionals who will create online campaigns for your brand, target potential customers, and help you get good returns on your investment.
Event Management
Are you planning to host an event? Or a get-together for your vendors? Outsource event management activities to a reliable agency.
Event management can be very stressful and can eat up your precious time. It involves a whole lot of activities that cannot be managed by one person alone. If not outsourced, it can affect the productivity of your employees. A good management company has highly experienced people who can handle all the tasks at hand and make improvements based on their past experiences. They also have good connections with technicians, caterers, professional DJs and other vendors.
Outsourcing in event management can take away your entire stress, and help you cut down on costs.
Hiring 
What is your hiring process like? Do you post jobs online? Do you employ new people based on references? Hiring new employees is a time-consuming task, and if not done right, it can cost you a lot of money. 
From shortlisting resumes, to background verifications, to salary negotiations, the hiring process can be very stressful. Therefore, you should leave it to the professionals. Staffing agencies have a huge database, can hire people with desired skills, and thereby, save you your valuable time. Some of these agencies also offer a replacement if a new employee leaves within the probation period.
Web Designing
Creative work, like web designing, is not a full-time job. Also, it is not a cakewalk. It includes creating website images, logos, newsletters, advertising banners, business cards, etc. It requires using graphics and graphic designing software to create the design, Everyone thinks they can do it, but only a few of them actually do it well. Therefore, it is better to employ professionals for all the creative work.
Outsourcing web designing can help you achieve quality results. Not just that! It also helps you stay updated with the new trends in the industry.
Outsourcing is a cost-effective solution and gives you the freedom to work with different people each time.
IT Services
Outsourcing means you only pay for what you want. That said, some services are only required once in a while. This means if you hire a full-time worker for that particular service, you will have to pay them even when there is little or no work. Outsourcing such services enables you to focus on your goal and work towards achieving the set targets.
One such service that is best outsourced is IT. Using outdoor vendors to manage IT functions provides the flexibility of operations and assures the security of your data and documents.
Skills You Don't Possess
Most business owners establish their business in the industry they are comfortable with and have some knowledge about. But eventually, they realise that they have to wear too many hats. They have to their foot down in almost every department of the company – be it marketing, sales, bookkeeping, etc. But when they force themselves in doing things they are not good at, they face many problems. That is why it is always wise to outsource the skills you don't have. 
Look at your team, your processes, and outsource those areas where you and your team struggle.
Takeaway
The bottom line? Outsource things you can't handle on your own and spend time doing what you love!
When you outsource professional services, you save a lot of time. You can spend that extra time focusing on your company, setting new goals, and finding different ways to achieve them.
Effective outsourcing not only allows you to add qualified professionals to your team, but also saves you the additional burden and expense of hiring full-time employees.
Reducing security, payroll, cleaning, and other paperwork with outsourcing will help you concentrate on what matters the most – growing your business.