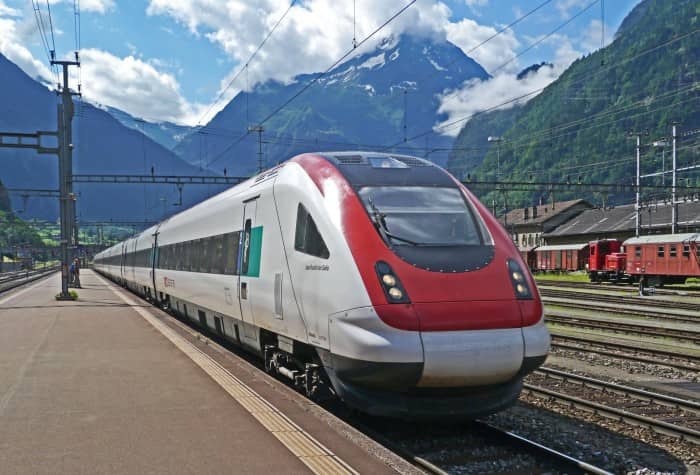 Since the invention of the wheel, a massive turnaround has taken place in the way people travel. The invention of railways is perhaps the most important ever. It made travelling affordable and straightforward. After the industrial revolution, the train service expanded so much that almost every nook and corner of the country was covered with tracks. Before independence, India had 42 railway companies in operation. As of now, India boasts of a total track length of 60,000 km, making it the most extensive system in the world. A lot of thought and hard work has been put into making the railways a colossal success. The Indian Railways employs more than 1.3 million people and ferries around 23 million passengers daily. It also carries around more than 1.3 million tonnes of freight on a daily basis. The Indian Railways runs more than 14000 trains every day. It has around 7000 railway stations. These numbers are incredible and are not seen in many places in the world.
India has a population of roughly 1.3 billion people. The most used transport system is the railways. People prefer travelling by train because of relatively lower costs. Also, travelling by road is getting more difficult day by day. Traffic jams, tolls, and high prices have shifted people to consider travelling by train. Trains keep time, if not for the passenger trains which stop at each and every station. But it is definitely faster than using any other mode of transport.
Booking train tickets nowadays is a piece of cake. Online tickets, travel agents, the railway department themselves, etc. are some ways to procure tickets. Every ticket comes with a PNR id, some personal info about yourself like your name, gender, and age, etc., departure date and details. You can check your train availability on the Railway Department's website and other private tourist websites before you go on to buy your ticket. Checking PNR is no longer a tedious procedure. Many apps and platforms are now available to check your PNR.
Once your ticket is confirmed, on the day of your journey, you walk on to your platform. A list will be pasted outside each compartment. Your name will be available on the list in your assigned compartment. In a recent review, it is rumoured that these lists will now be removed, and everything will be digitalised. This is how important technology is for the society, lots of paper waste and errors can be avoided due to digitization.
The train has everything needed for the passenger. From clean restrooms to hygienic food in the pantry car, all your requirements are taken care of. The railway department sets the price for anything available in the Pantry. This ensures that you do not get cheated. During an emergency, there is a chain placed in each compartment. It must be pulled to ensure that the train comes to a complete halt, followed by an extensive questioning round by the railway police.
Nowadays, Metro trains have taken over local in-city transport. Throngs of people end up using the Metro Rail. Road traffic in big cities is challenging to tackle, especially during the peak hours. People prefer using these trains and suburban trains to travel within the city and to the outskirts. To tackle the crowd, the department plans to add more coaches to existing trains. It also plans to add more trains in a very short time. The Railways also employ the most number of people, around 1.3 million people.
There are several trains that rival the quality of airplanes as well. Luxury trains are very popular with people who like to travel in style.  They are decked with state-of-the-art facilities including lounges, bars, large dining areas, LCD TVs, generators, internet facilities, suite bathroom, and temperature controls for every passenger. There are even hair salons and spas for the passengers in several trains. These facilities are often as good as or even better than travelling in first class in an airplane. The best luxury trains are Palace on Wheels, The Maharajas Express, The Golden Chariot, Royal Rajasthan on Wheels, and the Deccan Odyssey. The ambience in these trains is simply out of the world and shows that trains can indeed be a way to travel luxuriously.