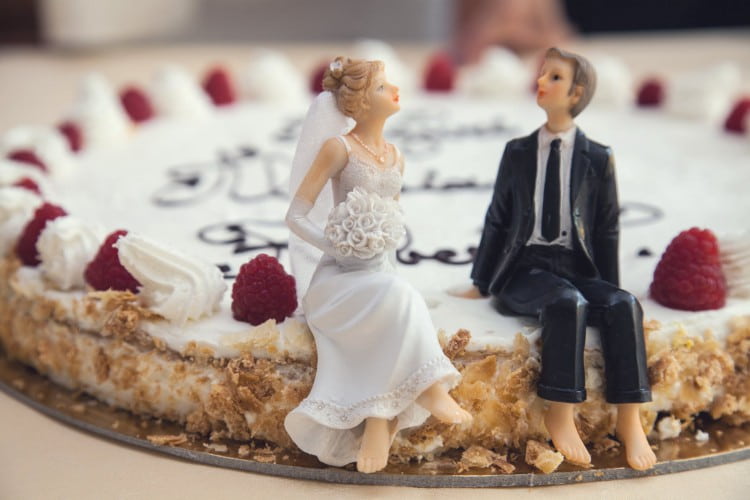 If your child knows that they're a princess, then you can be sure they'll be expecting a certain theme for their birthday. From decorations to snacks, the Princess theme has become a staple for many celebrations through the generations. It's a theme that adults sometimes indulge in for special birthdays or celebrations, too. Because of this, a Princess themed party–and especially the cake–can sometimes become cookie cutter. If you want to give your child–or yourself–a unique Princess party that sets standards, then read on to find out some of the top Princess themed birthday cakes you can have at your party.
The Castle 
What says Princess more than a castle from which she reigns? Whether you intend to make the cake at home or have someone utilize their artistic abilities for you, there are a plethora of designs you can follow. If you want to up the girly-girl aesthetic, then the most obvious choice would be a pink castle with towering polka-dotted towers. For those wanting something a bit more realistic, then aim for a realistic castle with a little Princess figure at the top to demonstrate who really rules the castle. You should keep in mind that it can sometimes be easier to make certain parts of the cake with styrofoam, but if you want a fully edible cake, then look for items around the house you can build those towers within to mold them. Or, in the case of the top of the towers, simply use an ice cream cone and cover it with fondant. If you're going for that sugar rush, add in a few pieces of candy to further decorate the castle and surrounding area. If you want something interactive, then make figurines for your Princess and her friends to play with while they consume their cake. Creativity is limitless when it comes to castle cakes.
Princess Barbie Dress Cake 
For those Princesses who especially love Barbie, this could be the perfect cake to bring to the table. The cake itself is a simple layered cake that surrounds the Princess Barbie, making it look as though she's wearing an elegant ball gown. It may seem a little difficult to wrap your head around the directions of this creation, but it's actually quite easy. Simply bake a normal layer cake and cut an appropriately-sized diameter in the center of the cake to fit the Barbie inside. Afterward, you just apply whatever colored frosting looks best on the Barbie–and that may or may not be the Princess' favorite color–on the cake until it resembles a flowing ballgown. For savvy party planners, matching the cake's dress to one that the Princess herself is wearing could be a pretty neat way to make the Princess feel even more special on her big day.
Simplicity 
Sometimes less is more. If you're interested in an elegant Princess cake that brings in culture and glamor rather than a blast of color and cutesy gimmicks, then opt for a simple tiara birthday cake. While the colors of each layer of cake are up to you, light colors are usually the best for the simplistic approach. Soft whites and blues, perhaps even a soft green, can create a soothing picture of a Princess who is both wise and beautiful. Top it off with a tiara that your Princess can wear for the rest of the day after consuming the delicious cake. This choice of cake isn't just for little girls either. Whether it's your bachelorette party or a special birthday number just for you, trading in the castle for an adult-styled Princess cake can reinvent what it means to be a Princess.
The Inside Matters 
With a growing need to instill in young girls that inner beauty is the most important aspect of a person, you can couple this lesson with a delicious treat for your Princess' birthday cake. By making the exterior perhaps appear a little dull, you can really surprise the Princess and her friends by cutting into the cake and revealing an explosion of varying colors in a lattice-style cake. They might find it difficult to eat such a work of art–or, more accurately–will want to eat it even faster. Dazzle your Princess with this bit of magic and thrill them when they expect it the least. Again, this could be utilized for an adult-themed Princess party, too! Shock your guests with an astounding array of colors hidden just beneath the otherwise boring exterior of the cake.
Each Princess is different, as such, there's no shortage of Princess themed cakes that can be crafted just for them. Play up to her other interests and hobbies and use them to make her cake stand out from her friends. Especially in younger kids, interaction always makes the experiences just that much more fun, so if you can couple the visual, taste, and tactile all into one experience, you've done a spectacular job. Your Princess birthday cake will be the talk of the neighborhood and your Princess will be the envy of her peers.
Author Bio: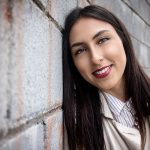 My name is Sydney and I am an editor at CakeJournal. I spend most of my time finding every excuse test out new baking recipes. I write about everything from cake recipes to fun baking projects to vegan baking. If you can't get a hold of me I am probably out at a restaurant or in the kitchen!