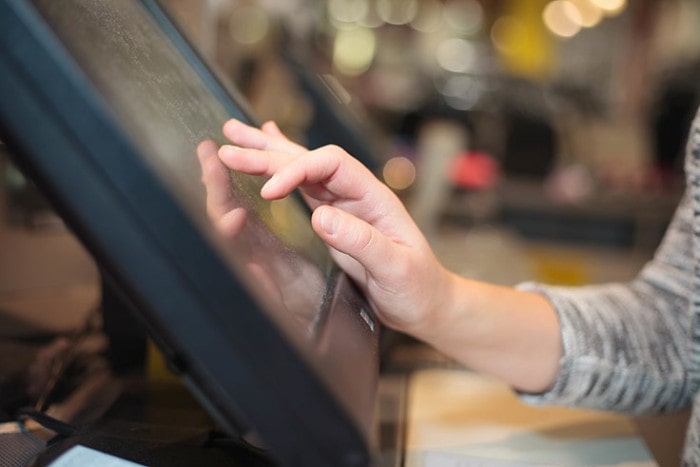 In this digital era, it sounds odd that your clients are lined up in the queues and aren't addressed properly. They don't want their precious time to be wasted like this. They want quick services now & forever. So, it's your responsibility to make them feel contented and valued. Using Queue management software, you can tackle your customer's queues easily and effectively.
It helps in improving the customer's satisfaction level by offering them the best queue management & waiting time experience. By knowing how queue management software works, you'll achieve the power to improve queues, eventually deliver the best customer service. So, let's explore the working of the queue management system and walk forward to make your clients happy.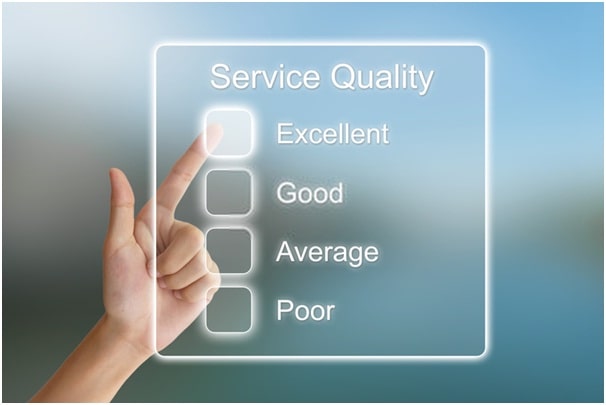 The prominent step of the management software is computerized sign-in from digital signage located at the entrance of the store. Potential customers will walk into the store and sign in by adding their names. It will show them their waiting time and generate a token when they get served. Till then, they can sit in the waiting areas or can complete some of their other essential tasks.
This electronic sign-in will reduce the waiting time experience and takes them away from the irritated and frustrated waiting queues.
With digital sign-in, they feel free to wander the store instead of standing the long waiting queues. This freedom enables them to have impulse purchase from you, offer a satisfying experience and make healthy relationships too.
As customers use their names for digital sign-in, the queue management system creates a personalized experience. They get intimated before the turn to be served. This is a fact that some of our brain's senses work more quickly when we hear our name. The same will happen here.
When an employee calls a customer's name, they will quickly walk from wherever they are sitting and go to get services. Also, they get notified via a text message.
So, improved queueing experience, personal attention will collaboratively establish a warm atmosphere and enable customers to shop for your services.
"Thanks to the Queue management software system that you're able to provide your services in a customer-friendly manner".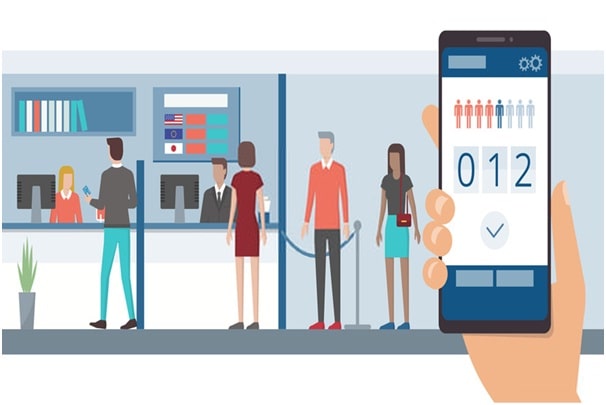 Quick Performance Tracking Analytics: 
Always remember, "employees are your business Frontline" & "customers are your revenues frontline". So both are essential to get productive output. Right?
Information collected using queue management software provides you a quick insight on data of employees and customers. Once you achieve significant data, you will able to serve customer's needs more rapidly than ever.
A queue management system helps you track employees' data where are they busy and how many customers they've tackled in a day. And how many are underperforming.
"It helps you to keep things real".
If you find the need to add or remove any employee for the specific services list, you can easily.
Let's suppose you are getting traffic in your clinic or store after 5:PM every day. So, it becomes quite hectic to manage queues simultaneously,  right?
"The queue management system will send notifications to your employees about traffic and alert them to prioritize the coming wave".
Every time, when a customer uses the electronic sign in, a notification will be sent to the employee to alert them about the customer. Now, the past time has gone, when your receptionist informed you about the customer's arrival. Now, you get notified automatically via the queue management system.
These real-time notifications eliminate managers' hassle to meet the demands of each customer coming into the store, clinic or hospital.
The old ticking method was quite frustrating. You wouldn't be able to track how many customers are waiting and how many simply leave. Which leads you to lost customers.
Agree?
Using the Queue management system, you can greet every customer by their name. Yes, with this integrated management system, you can update your customers before their turn to be served via a short message service. It helps in making them feel relaxed and intimate when they are just about to serve.
Via this, you can also track how many SMS you've sent in a day, how many customers have had your services. And how many of them you've lost due to late SMS facility. So, ultimately, using a queue management system, you can manage your leads and sales.
Conclusion:
Whether it's an educational institution, bank, clinic, hospital, retail store or immigration, Queue management software system always helps you out. Using it's integrated functionality and automated features ability, you can easily manage your customer's flow. It helps you reduce customers' waiting time and offer them a personalized experience ever.
"Reducing waiting time" & "improving the queuing system" will elevate customer experience and made it easy to tackle customers on time. And once you become victorious in managing customer queries, nobody can stop you to achieve business success.
So, don't think more! It's the right time to use Queue management system software for your business. Its features and benefits will not only help you satisfied your clients but also build a healthy relationship with them. This is exactly what that can lead you to have more sales and better conversions.
Author Bio:
Allen Daniel is a content marketing specialist & has been offering the best Queue Management Solutions for several past years. Being an employee of Qwaiting, a  queue management software, she used to offer business owners the latest write-ups on the software. She aims to deliver informative blogs, articles, and guest posts that users find helpful.