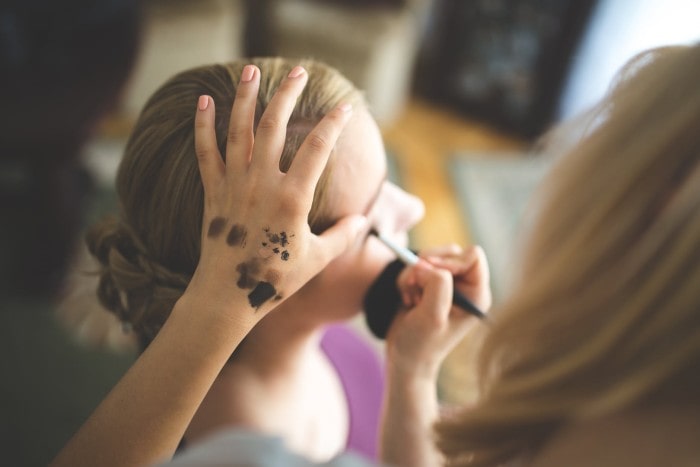 Makeup, when applied correctly, can help you look much better and more confident. It only takes a few extra minutes in the mornings to achieve a look that can make you feel ready to face your day. For those who are not used to makeup every day, it might seem challenging and like a humongous task, but some simple tricks can facilitate the task without you looking extra.
As any amateur will probably tell you, the basic steps are to use a base and a concealer, a mascara to delineate the eyelids and if you want to apply a little shade in neutral color and paint your lips, outlining them first. A plus may be applying blush and delineating & making up your eyebrows, but it is not essential.
If you have received some unexpected visits, are leaving late for a meeting or maybe it is just one of those days when tiredness has overcome you, and you wake up late, makeup is the last thing on your mind at that moment. However, then the journey begins to get ready for the office quickly, and you cannot overlook this integral part of dressing up either. No matter how hard pressed you are for time, check out these details that will make you look fresh and radiant in just a couple of minutes!
1. Refresh your face
The first recommendation you should put into practice every morning is to wash your face with plenty of cold water as soon as you get up and then apply a moisturizer with sunscreen on your face. Do not forget your eyes! Put eye drops to refresh them. With these steps, you ensure that you look fresh all day long and your face will receive the much-needed love before starting your daily routine.
2.  Apply a base or a primer first
A few minutes later, apply primer on your face to ensure that your makeup remains fixed all day. Then, it's the turn of the base. Thereafter, apply a good quality concealer under your eyes and on the imperfections or pimples to mask them all. Make sure that the base and concealer that you use are liquid. This detail will undoubtedly make your face look fresh and smooth.
3. Apply a base for your eyes
On the eyes, apply a liquid base so that the eye shadow lasts longer without any imperfections or damage. Then, place a light colored shadow on the eyelids and if you have a few minutes, apply a darker one on the external base. Use a brush with a light matte tone to mix both the colors and give a special touch to your eyes.
4. Perfect eyebrows
Don't forget your eyebrows as they are an essential part of framing your face. For your eyebrows, use an old mascara brush that has no product on it and comb them well. They will only need some amount of shade to make them stand out. You can use a very light color, or it can be white or beige to light up the arch of the eye. On the lashes, apply one or two layers of mascara.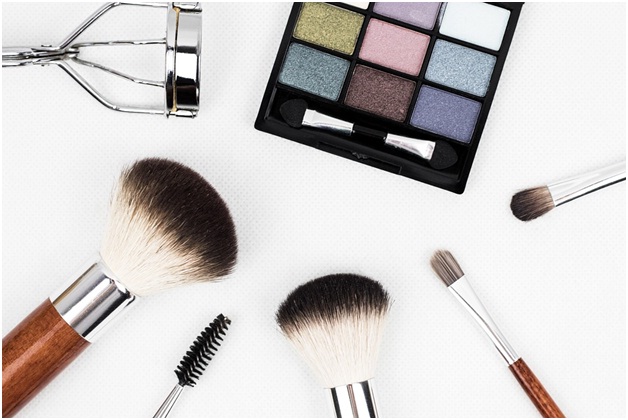 Pro tip: If the weather is rainy, you can use a light blue color so that the eyes seem fresher, glossier and more open.
5. Color on your cheeks
Apply a blush of coral color and a bronzer on your cheeks to highlight the shape of your face.
6. Do not forget the lips
On your lips, try a light matte tone or just apply a lip balm that gives them the appearance of proper hydration.
Pro tip: If you have time, do not leave out the use of an illuminator on the key areas of the face. Place it on the sides of the nose, the upper part of the cheekbone, on the upper part of the eyebrow and the lacrimal area. This detail will give an exceptional touch to your makeup.
Champion's Tips That Will Help You Any Day
1. Use a spoon to achieve a perfect delineation
Place the spoon against the outer corner of the eye and draw a straight line. Then, turn the spoon and place it on your eyelid. Use the outer edge to round it up and create a curved effect. It will help you get the perfect extension to your eyeliner and the 'cat eye' effect that you are looking for when applying it. Again, remember to apply liquid eyeliner for best results.
2. Add drops of saline solution to your mascara 

A mascara should last you almost three months/should be used within three months of opening it, or it can pick up a lot of bacteria and can even cause eye infections. If it dries out, you can soften it out with a couple of drops of saline solution to get the liquid touch again.
3. Spray hot air over your eyelash curler, and it will ripple easily.
The heat will make your eyelashes curl easily, and they will stay curled for longer. Place your clip in front of a hair dryer until it is hot, wait for it to cool a bit and then use it as usual.
Bottom Line
These are some easy tips and tricks that you can embrace to look effortlessly good and more awake this season! Also, don't forget to use waterproof products! They are the most important part of any skincare or makeup regimen. Monsoon is in full swing, and one bout of rainfall can ruin a perfectly made-up face for you!
So, look good and get rocking!