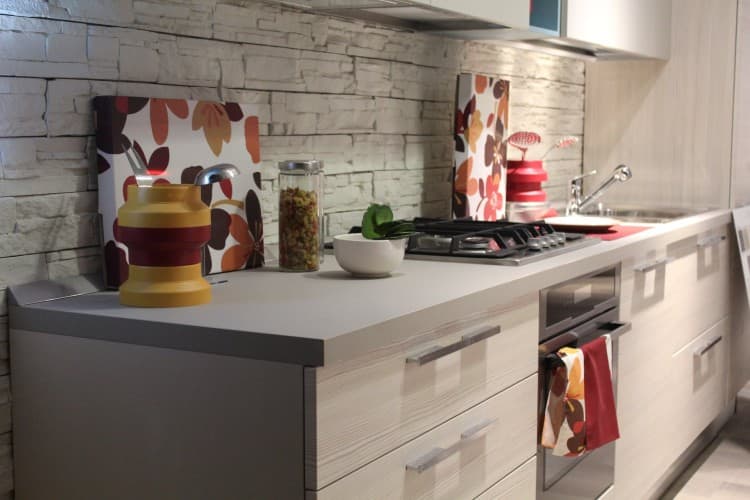 If you've recently bought a new house or you want to make some home improvements, you'll never condone your kitchen countertops. It's where you do a lot of tasks daily, so you want to give the best for it. Steel countertops will be one on your top list.
Steel counter top isn't a new trend as many households use steel for their kitchen counters as it's long-lasting and unbreakable. It's also a good alternative for its more expensive counterparts such as marble and granite.
Before you come up with the decision, look into the following pros and cons of choosing steel for your countertop.
Advantages
You can choose steel for your countertops, and get it installed by the specialists in your kitchen. Here's the list of reasons why you need to do so.
It's Resilient
Steel isn't only appealing when it comes to choosing the material for your countertops. It's also durable and resilient to almost everything. It's resistant to water, high-temperature heat, and even stains. You can wipe off any dirt on the surface. You can also use any cleaning agent to remove dust, stain, and even a bad smell.
Stainless steel doesn't stain. Hence, you don't have to worry about the spillovers of oils, wines, fruit juices, and other liquids or chemicals that may discolor the surface of your countertop. Just wipe it off with a damped piece of cloth and cleaning agent.
Another notable characteristic of steel is its non-porous surface. It doesn't allow liquid or even air to pass through its surface. As long as you clean your steel countertops regularly, bacteria can't stay long on the surface.
It's Sanitary
Many homeowners choose steel for their countertops because it's fashionable and easy to clean. Since stainless steel is non-porous, it doesn't absorb any liquid where bacteria can grow.
When you prepare food, it's inevitable sometimes to spill oil, sauce, and other condiments on the surface. Other materials of countertops will absorb the liquids and will cause molds to develop. These things will never happen to a stainless steel countertop.
It's Elegant
Steel perfectly complements well with contemporary kitchens due to its sleek and industrial aesthetics. If you're looking for a smooth countertop with a glossy design, stainless steel is your best option. It has a neutral color, and you can use it in different kitchen types.
If you want to change the design of your kitchen, you can do as you please since stainless steel works with different decors and accents.
It Creates Space
Just like the color white, a stainless steel countertop can make your kitchen look spacious. All things around the countertop reflect on the surface of the steel, and it gives you an illusion that your kitchen looks wider and bigger.
You can contact an experienced installer to do the job for you if you want this goal for your kitchen. You can also put lights in different styles around your kitchen to help your stainless countertop achieve your goal.
It's Environment-Friendly
Stainless steel is absolutely recyclable. Other materials for countertops turn into waste after doing some home renovations. For you to help mother Earth, by simply choosing steel for your countertop would be a good start.
It's Easy to Clean
Cleaning your steel countertop will never become a problem. It's easy and very convenient for you. You'll just need a damp kitchen sponge or a piece of cloth and any cleaning agent. Just make sure the fabric doesn't have any small, rough particles that can act as abrasives that'll scratch the surface of your counter.
Water, dish soap, vinegar, baking soda, and oil are some of your options to choose in working up a good shine on your steel countertop.
Disadvantages
As much as steel comes with a lot of good points, it also has a fair share of drawbacks. Here's the list of disadvantages that you can take into consideration before finalizing your decision.
It's Easy to Scratch
When you install a stainless steel countertop in your kitchen, it'll look shiny with its smooth surface. A smooth and shiny surface is the most common feature of stainless steel countertops. Just like other materials, steel will look old with time and use, so it's better you do regular maintenance works to maintain your countertop's high-quality look.
Most of the time, people tend to be careless around stainless steel countertops. Again, be careful of small abrasives that might seem harmless at first. These minute particles can cause damage to the surface which is hard to repair. Another thing to note is that these small abrasives can latch on to almost anything, so keep a look-out for them.
Placing rough-edged items carelessly is another mistake that damages steel countertops. Items such as rings, bags with small metal parts, knives, forks, spoons, etc. aren't harmful but can cause serious scratches when you're not careful around your steel countertops.
It Shows Dents
Time will always make things look old. Same goes with your steel countertop. You can expect that there will be accumulated dents on the surface after a certain amount of time of using your kitchen countertop.
You must contact a specialist to do the installation. A good installer exactly knows what to do with your countertop. The steel must be thicker and be tightly installed to minimize the number of dents on the surface. It should be an installer who has a lot of experiences in doing with stainless steel to make sure that the installation will be perfect.
It Creates Noise
If you want stainless steel for your countertop, you have to expect the noise it gives you especially when you do food preparation in the kitchen. When cooking materials touch the surface of your counter, you can hear the clashing and clanging sounds around the entire kitchen room.
Stainless steel countertops become noisier when you do chopping, slicing, plopping, or pounding something directly on the steel surface. It'll always happen every time you prepare food for you and your family.
It Needs Regular Cleaning
Cleaning steel countertops is easy. You can wipe off the surface with a damped piece of cloth, then its clean. Since the color of the steel tends to make everything on the surface clearer, you could see even the smallest crumbs of food on it and even fingerprints. As such, you keep on cleaning and wiping the surface from time to time.
It's always good to clean your countertops. It'll make you and your whole family safe. However, if you do the cleaning more than ten times a day, it'll be exhausting for you. It makes this a downside for this type of countertop. It doesn't require you to provide with high maintenance, but you need to exert extra effort to maintain its cleanliness every day.
Takeaway
Your kitchen countertop serves as the busiest station of your home. You do a lot of things on it. Aside from preparing food every day, you use the counter for many reasons. You put your laptop there to check something on online. It's where you wait for your coffee from a coffee maker. Sometimes, it's where you have a conversation with your family or friends.
You do a lot of stuff on your kitchen countertop. That's why you want it to look presentable, and you want to choose the best materials for it. The pros and cons of steel countertop discussed above give you significant ideas in finalizing your decision. You can also visit floform Edmonton and other related sites for more details.