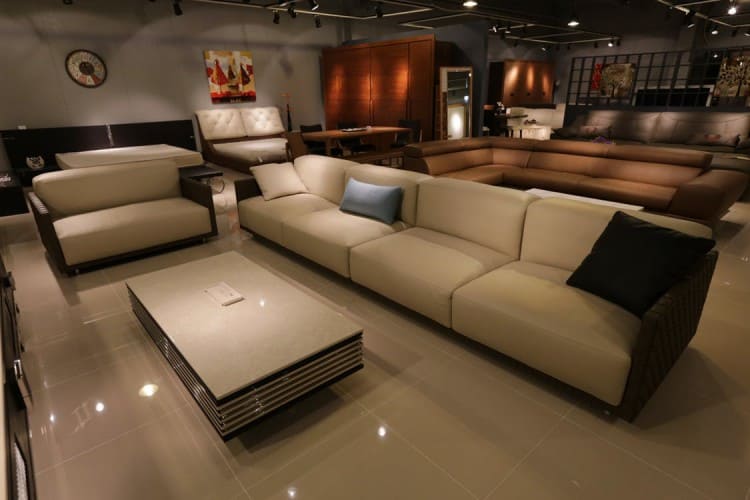 There are plenty of things to consider while designing your home. But furniture is the one thing that defines your home and selecting the right ones matter most. Adding luxurious furniture to your living space can make it special and create a sense of sophistication you seek for. Luxury that includes elements of elegance, sumptuous and indulgent is conducive to sumptuous living. Furnishing your home with luxurious high-end furniture that is both comfortable and extravagant can be an exciting experience. Your home will look beautiful with high end luxurious furniture when chosen with taste and aesthetics in mind. It has become a trend with people in Dubai to decorate their homes with luxurious and modern furniture to give their homes a graceful and sophisticated look.
Experience Luxury As a Way of Life
You can enhance your daily living with luxury furniture and design. The meaning of luxury is to feel indulged, great, transported and sense gratifying. Settling into a deeply tufted round armchair with luxury furnishings can offer you splendid sensations. Elegant shapes, designs and fabrics of luxury chairs make it excellent for your living room or a bedroom with its distinctive and comfortable features.
Choose luxury chairs for your rooms as they are perfect pieces to lounge in, read, sit or chat with family members or friends. You have chairs with carved ornamentation, gilded embellishments, modern upholstery motifs with baroque style details, signaling luxury furniture.
Discover True Splendor
You can choose to have your living rooms replete with splendor and signs of style with gilded chandelier, amply tufted furnishings, luxury sofa with neutral palette, curvy silhouette, upholstered in a cushy fabric, and varied cushions.  Deeply hued upholstery,magnificent chandelier, right artwork, sculptures, table lamps, area rugs, accented armrests on your sofa, mirror in gilded frame spells luxury and enhances a feeling of extravagance.
Timeless Appeal
Haute couture with velvet leather and camo silk fabric find place in true luxury homes in Dubai. Leather sofa with high quality fabric adds a touch of class to your living room. Sofas with wood finishing frames in teak, cherry or mahogany can create a classic feel in your living room. Cocktail tables in your lounging area give a timeless appeal and inspire richness to your living room.
Inspiring Sophistication
Dining rooms are another place that allows luxury to take precedence. Ultra modern luxury speaks when you have hefty glass tops lighted from within, highly polished wooden base accompanied by tall, slim, polished chairs with a luxuriously upholstered seat.
Create an elegant bedroom witha designer bed made in Austria, true luxury furniture for your home in Dubai. You have designer bed frames made from teak, oak or padded leather to inspire good taste and opulence.
Explore a World of Luxury Furniture Brands in Dubai
You have a luxury furniture store in Dubai – with an exquisite collection of the finest pieces from famous Italian furniture brands that unfolds a world of luxury, elegance and sensuality. You also have other good renowned designer international furniture brands in Dubai having strong connotations of style and elegance while synonymous with great respect for tradition. These brands manufacture both classical and contemporary products for those seeking durability, elegance and identity. Use of the finest raw materials along with intrinsic handcrafting skills incorporated into these products aim to create the most luxurious furniture experience.
You must certainly experience furniture brands like Boca Do Lobo for their amazing, inspiring products that elevate your living and once experienced, it can never be forgotten.