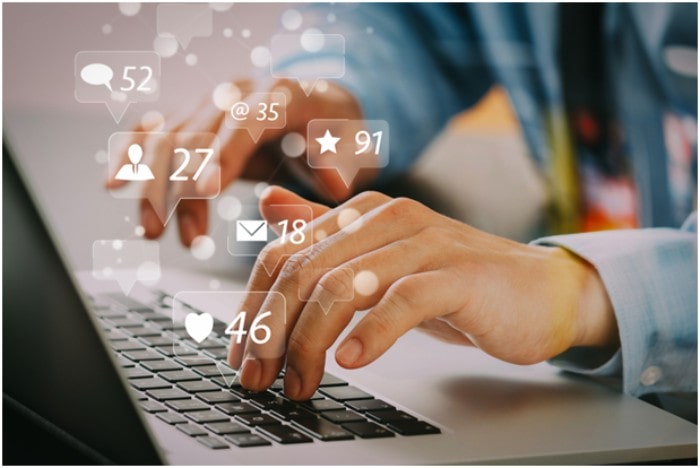 As technology is growing rapidly, more and more people in the world are using the internet. With more and more internet usage, the usage of social media is also growing at a swift pace.
Facebook, Instagram, Twitter, WhatsApp are some of the most widely used social media platforms across the world. Earlier, the purpose of social media was different. But now, the context of its use has changed.
Earlier, people used it for entertainment purposes. However, this purpose has been constant but now, people a lot of people are using it to strengthen their business. If you look at the aforementioned social media platforms, there are ample of brands showcasing their presence in different and unique ways.
As an entrepreneur, you need to showcase your start-up on social media. Undoubtedly, there are a lot of responsibilities that one has to look on to. Therefore, it is very important to hire a social media manager for your business in order to improve and increase your online presence.
As mentioned in the title, you will get to know strong reasons to hire a social media manager for your business. So, if you are also planning to hire a social media manager, this article will tell you the benefits of hiring one. Following are some of them.
More reach of your brand
There are over 1 billion active users on Instagram. Facebook has over 2 billion active users in the world. As so many people around the world use these social media platforms, you can get an idea of your brand's reach if you use social media as your marketing tool.
The professionals know the ins and outs of the platforms' algorithms. They make the content according to it in order to improve your social reach. Also, these platforms constantly change their algorithms. A professional keeps an eye on it and work accordingly. That is why, you need an expert.
Strategies are required for improving social media reach
Instead of posting random things on your social media, a good social media manager makes strategic plans according to the latest trends and algorithms. If you have a low budget, it is not compulsory to hire another person.
Look for one of your employees who has a great knowledge of social media and is willing to take up space. Tell him or her to make a strategy and if it works, continue to follow it. In this way, you will save money, and also, you will get a person who will handle your social media.
You can focus on other responsibilities
When you start your own business, sometimes the workload is such that 24 hours in a day seems less. Therefore, it is very difficult to manage all the departments and work on your own. Even if you make a plan, at the end of the day, you will be left with one or two tasks.
Undoubtedly, you need to have a social media presence for your business and it has become a need of the hour with so many people opting for it. Therefore, rather than struggling with various works yourself, you should hire a person who looks upon this particular purpose only.
Saves time
Handling social for business purposes is not at all easy. You have to be consistent and think of new content regularly. Because of all this, it consumes a lot of time.  Therefore, it is better to hire someone who can look into these things.
As mentioned earlier, you get the time to take care of other important work you need to complete including marketing e-mails, visiting new clients, etc.
Regular updating of content
As the use of social media is increasing every day, there are many who look for the company's insights from their social media pages. Is it okay for you if someone searches for your company on Facebook or Instagram and finds posts that are six months old? Well, I don't think so.
If you hire a social media manager, you will be able to post the content on regular basis. There are benefits of doing this. Regular tweets on Twitter, daily story updates on Instagram and Facebook make people remember your brand. It will also help you improve your following on social media. Once you start getting a good amount of traffic on your social media platforms, you can easily divert it to your business website.
You get a person to handle social media queries
You should not forget that social media is not only for marketing. Do not forget the fact that social media is widely used for interaction. The probability of getting queries about your business on your social media platforms is very high. I have seen many small-scale businesses (most of them are affiliate marketers) posting regular content and generating leads for their business. They get a lot of queries about the products and services they post about and there are people who handle the queries.
If you hire a social media manager for your business, you automatically get a person to handle the queries.
Author bio:
Manav Bansal works as a creative content writer at TABSCAP. He has been writing on various topics related to social media marketing, digital marketing, education, health and lifestyle. He also loves photography and always crave for street food.