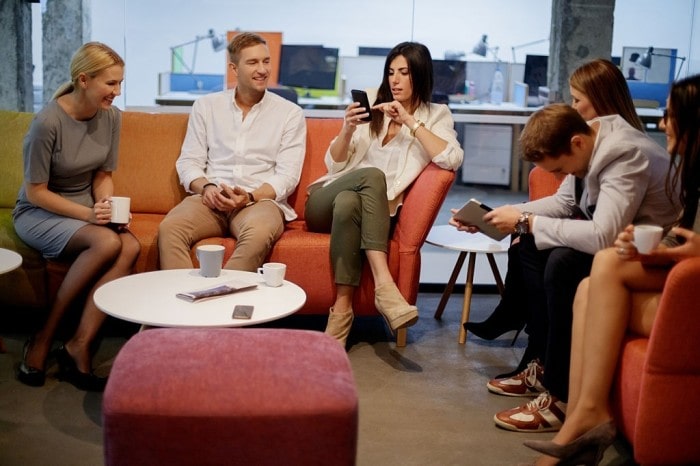 "Listen before you speak!"
An old saying that explains a lot of why listening is important. These days social media platforms are driving people crazy! People share everything on social media. When it comes to sharing the feedback about any product or the brand social media platforms are creating a buzz. To run a successful business you need to know what your customers are talking about you, what they think about your brand and the products. And social listening is the only way out to know what people expect from your brand, what are your strong points, where you are lacking, and what you can do to improve.
Observation and listening are the keys to acquiring the success of your brand. When you communicate well with your customers, you acknowledge their appreciation, and you resolve their issues that ultimately help your brand to grow.
What is Social Listening?
Social listening and Social Monitoring are 2 different things but somewhat similar. However, social listening is way more than social monitoring. If you won't listen to your audience or the users, how will you communicate with them? To identify and plan strategies for your brand growth, social listening is important.
Social media listening is the process of monitoring all the social media channels for configuring the information. It includes figuring out the opportunities, analyzing the expectations of the users, feedback, mentions, and then planning & working on the strategies for the same. People are no more using traditional methods, alternately they are dwelling more on the user-generated content in the form of testaments, videos, photos, and the issues which they are facing with a particular brand or product.
Why is it Important?
One of the most important steps for running a successful business is to listen to your audience, evaluate what your audience expects from you, observe what they talk about your brand, and what are the market trends running presently. Social listening helps you outline numerous factors that are beneficial for your brand reputation and growth. Some of them are as follows:
Create better Content: When you perform social listening, you monitor all of your social media channels to know well about how your audience searches for you or what your brand needs to talk about. You also analyze and evaluate your competitors. You need to evaluate and determine what hashtags and mentions your audience is adopting so that you can utilize them later in your content marketing to maximize the reach of your audience.
Social listening and experimenting with the content will help you in determining the best suited and appreciated content line.
Track your brand: Social listening helps you in observing a track of your brand position via all social media channels. What all hashtags or mentions your audience is using to talk about your brand and its products. This helps in maintaining interaction with your audience.
Audiences or your users expect your brand to acknowledge their feedback, comments, share, or posts. Whether the feedback is negative or positive, reverting from your brand is important. People love brands that take authority and reply more to their customers.
Spot your Social Influencers and Advocates: Social listening helps you to find influencers and advocates of your brand. Spotting the right social influencer and social advocate is important, and this can be achieved only with the help of continual social listening. Getting influencers is not an easy task, you need to put effort, and you need to monitor all the social media conversations about your brand.
It is important to spot right and loyal social influencers and advocates so that you can reward them for your loyalty, or you can ask them in the future to use their content for showcasing the user-generated content for your brand.
Know more about your targeted audience: It is equally important that the brand knows well about its audience. Social listening is helpful when the brand wants to learn more about their targeted audience. Social listening will help you determine which social media platform your audience is active most likely.
Based on their questions, interests, and feedback, you can determine their key interest topics so that you can plan your next campaign on some of them to address the major size of your audience.
Run better marketing campaigns: When you explore more about your audience, you understand them better. Social listening helps you understand your audience and their expectations better so that you can run a campaign in the future on the topics and the keywords which your targeted audience is most interested in.
When you monitor maximum conversations on the different social media channels, you can also realize what your competitors are doing to generate more leads or opportunities and on what aspects your brand is lacking behind. Smart and successful brands commit only a few mistakes because they observe and learn from the mistakes of others.
Leaving it to you!
Social listening is as important for the reputation of the brand as the delivery of qualitative products or the services matters. When you listen to your target audience, you talk with them, engage them, and keep them interested in your brand and its products. Social listening plays an important role in captivating potential customers, benchmarking the position of your brand in your industry market.
Social listening plays a key role in building relationships with your customers more potentially and in a more profound manner. Nowadays in the digital world, social media channels are the face of your brand.