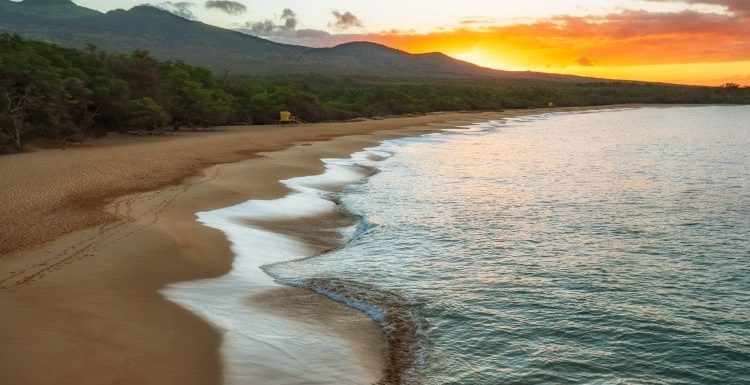 As the summer approaches, many people start planning their vacations, and if you are looking for an exotic destination to visit, Hawaii should be on your list. This beautiful island state has much to offer, from pristine beaches to lush green mountains and a unique cultural experience.
Reasons To Consider Hawaii This Summer
Here are five reasons why you should consider visiting Hawaii this summer.
1. Gorgeous Beaches
Hawaii is known worldwide for its stunning coastline. This beach, with its pristine waters and powdery white sand, is a true paradise. Daytime activities include sunbathing, swimming, and snorkeling to see the vibrant fish and coral reefs. Waikiki Beach on Oahu, Napili Bay on Maui and Poipu Beach on Kauai are some of the most excellent beaches in Hawaii.
2. Stunning Scenery
Hawaii is well-known not only for its spectacular natural landscape but also for its beautiful beaches. There is a wide variety of breathtaking scenery in Hawaii, from the towering mountains of Kauai to the live volcanoes of the Big Island. Hiking or going on a guided tour is a great way to see Hawaii's stunning scenery. Taking a boat excursion around Kauai through the best Napali Coast boat tour is the greatest way to experience this breathtaking region.
3. Rich Culture
Hawaii is more than just a beautiful tropical destination; it has a fascinating history. The history and culture of the Hawaiian people are fascinating. Attending a traditional Hawaiian luau is a great way to learn about and immerse yourself in the local culture. Luaus feature wonderful cuisine and traditional acts like hula and fire knife dancing.
4. Delicious Food
Hawaii's food, which blends Asian and Pacific Island ingredients, is also renowned for its deliciousness. Poke bowls, spam musubi, and shaved ice are a few of the must-try items. There are also several seafood options for those who prefer to dine on fish and shellfish. Even better, you may take a food tour to try some of the area's best dishes.
5. Relaxation and Adventure
Hawaii is a beautiful place to visit for a variety of reasons. There is something for everyone, whether they like to spend their time relaxing on the beach or adventuring in the great outdoors. See the islands from above on a helicopter tour or try your hand at surfing, snorkeling or paddle boarding. And if you need some downtime, you can always schedule a spa session or head to the beach.
Things to Know Before You Go
1. Travel documents
It's important to know what documents you need before booking your trip to Hawaii. If you're a US citizen, you don't need a passport to visit Hawaii, but if you're not a US citizen, you may need a visa or other travel documents. Check the requirements with your embassy or consulate to make sure you have everything you need before you go.
2. Weather
The climate in Hawaii is usually pleasant, with plenty of sunshine and mild temperatures. Especially in the winter, you should prepare for the possibility of rain and wind throughout your trip. Sunscreen and a hat for hot weather, a raincoat, and warm clothes for chilly weather; are just some items you should bring along on your trip.
3. Transportation
Public transportation in Hawaii is doable but slow and restrictive. Car rental is usually your best bet if you want to see more of the islands. A valid driver's license and proof of insurance are prerequisites for any trip.
4. Respect the culture
Hawaiian culture is unique and should be respected. Make sure you educate yourself on the local customs and traditions before you go and always show respect for the local people and their way of life. For example, wearing your shoes inside a Hawaiian home is considered disrespectful, and it's essential to ask for permission before entering sacred sites.
Tips for a Successful Hawaii Vacation
1. Book in advance
When visiting Hawaii, visitors should plan because many attractions and hotels fill up fast. Booking in advance guarantees the best prices and availability and ensures you won't miss out on any of the experiences you truly want.
2. Stay hydrated
Spending time outside in Hawaii's tropical heat can cause you to lose a lot of fluids. Bring a refillable water bottle with you and drink lots of water throughout the day. Caffeine and alcohol can dehydrate the body, so limiting your intake may be a good idea.
3. Respect the environment
Some of the most stunning and delicate ecosystems in the world can be found in Hawaii, making environmental sensitivity a must for visitors. Don't throw trash around, stick to the paths, and don't scare the local wildlife. Protecting Hawaii's coral reefs should also involve using reef-safe sunscreen.
Conclusion
Hawaii is the perfect place to spend a summer getaway if you want to make memories that will last a lifetime. Unsurprisingly, so many people fall in love with this island paradise thanks to its beautiful beaches, breathtaking landscape, thriving culture, delectable cuisine and boundless options for adventure and leisure. Seeing as how Hawaii has so much to offer, why not plan your trip there right now? And for an experience you won't soon forget, make sure you arrange a boat cruise around the Napali Coast.