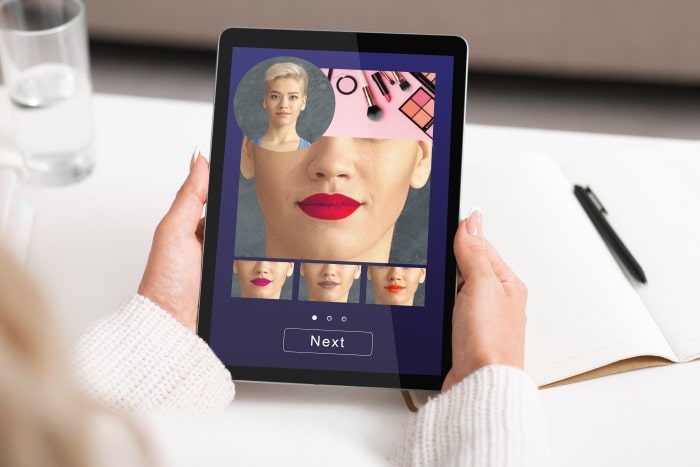 One of the best thrills of buying beauty products in physical stores was testing them on before purchasing. Pre-pandemic, you've probably enjoyed trying testers or getting a trial makeover from the shop assistant before taking your final picks home. But this is no longer advisable today.
Beauty in new normal conditions has its own set of unique challenges. These days, it isn't as easy for consumers to just waltz into stores for a leisurely makeup shopping experience. Cosmetics companies are among the many businesses that had to adapt to many changes in response to the pandemic.
Shopping for makeup online always comes with the risk of you not liking the actual product shipped right at your doorstep.
Thankfully, major beauty brands have risen to the challenge of providing a great online shopping experience to customers through virtual makeover apps. Find out how a virtual makeover can help you pick the right products to upgrade your look!
What is a Virtual Makeover?
Virtual makeover apps use augmented reality (AR) technology, which can transform images of your face via filters. These tools enable you to try on virtual hair color and makeup before you take the plunge. Essentially, using these apps can help you finalize your purchases and avoid making regrettable choices.
4 Reasons Virtual Makeover Apps Save Time and Money
1. You can access it from your home
Gone are the days when you can swipe some new makeup products you've spotted at the store onto your face willy-nilly. Ever since COVID-19 protocols were set out in most places, close contact and going outside have been discouraged.
Luckily, virtual makeup apps allow you to safely assess if specific products suit you without leaving your home. You can test products anytime and anywhere that is convenient for you.
2. You can find the right shade that suits you
Shaping eyebrows with the wrong pencil shade, no matter how steady your hands are, will be off-putting. As a result, you might end up wasting money if you rely on how the color looks on the ad or the model.
You can upload a good-quality photo of yourself on a makeover app or opt for the live camera to try on various kinds of makeup. Most of these apps and filters will feature different lipstick shades, foundation, eyebrow pencils, and more that you can "try on" virtually. Of course, it pays to ensure that the products you'll purchase works for you if you're planning to splurge on beauty products.
3. You can try a new hair color
Dyeing your hair a new color is one of the drastic ways to change your look. But without the proper knowledge, DIY hair coloring can result in dissatisfaction which can be a pain to fix.
The good news is that these virtual try-on tools let you explore color options at the touch of your fingertips. You can get purple hair or any other shade you like until you find what suits you without redying and damaging your hair.
4. You can try many products in a short period
You can digitally transform your look as often as you like by trying product selections available on makeover apps. This way, you need not worry about wiping one type of makeup after
another, which can be unsanitary. Features within the apps help you switch to different makeup filters quickly with a few clicks.
What are the Best Virtual Makeover Tools?
Finding the best virtual makeover tools entirely depends on your goal.
Are you looking for bridesmaid hairstyles or new lipstick shade for your next Zoom meeting? Either way, suppose you're ready to shop online. Then, you can head over to your preferred beauty brand's site and try on their looks virtually. But if you're still undecided and want to explore more, you can try the following:
Loaded with pre-made looks you can choose from, YouCam Makeup Online is available on both Android and iOS. You can also build makeup looks from scratch with this feature-packed makeover app.
ModiFace is a mobile app used even by pro makeup artists. The app uses Live Scan technology to map the face so you can preview various makeup effects using your selfie cam.
With features like automatic face mapping, Perfect365makes it easy for users to try different looks with great accuracy. In addition, if you upload a photo and it isn't mapping out your face precisely, you can adjust the points.
How to Use a Virtual Makeover Tool?
Upload a high-quality picture of yourself on the app or choose the live camera. Then, click on different sections to preview looks. Most makeover apps generally have the same categories:
Face – Select from a wide range of foundation, concealers, blush, and highlight options.
Lips – Virtual try-on apps let you choose from a selection of lip colors.
Skin touch-ups – Reduce skin imperfections virtually by correcting skin texture and discolorations.
Hair Color – Some apps allow you to change your hair color in seconds.
Other virtual makeover apps may have features like teeth whitening, face slimming, and brow shaping.
Online Makeup Shopping Made Easier with Virtual Makeover Tools
Using virtual makeover tools can help you avoid making wrong choices while buying cosmetics online. It's a practical solution that allows you to try a host of makeup products anytime, anywhere. You can decide if specific looks work for you before making an investment, saving you precious time and resources.
Get the most out of these virtual makeovers by exploring as many tools as possible. You may search your favorite cosmetic brands' websites and social media pages. See if they have makeover apps that you can try before heading to checkout.
Remember that at the end of the day, these apps are only filters that show you possibilities. Therefore, you might have to take extra steps to get the exact look the app has shown you.
Author Bio: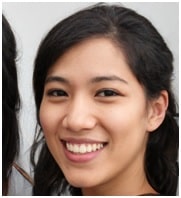 Pia Rodriguez is a content marketing manager of Maybelline Philippines, a global cosmetic brand offering innovative, affordable, and effortless cosmetics for every woman. With years of experience, she manages Maybelline's marketing content from creation down to its production. For Pia, being able to create content that helps empower women is a dream come true. She likes to spend her free time reading books, visiting art galleries, and watching feel-good movies.