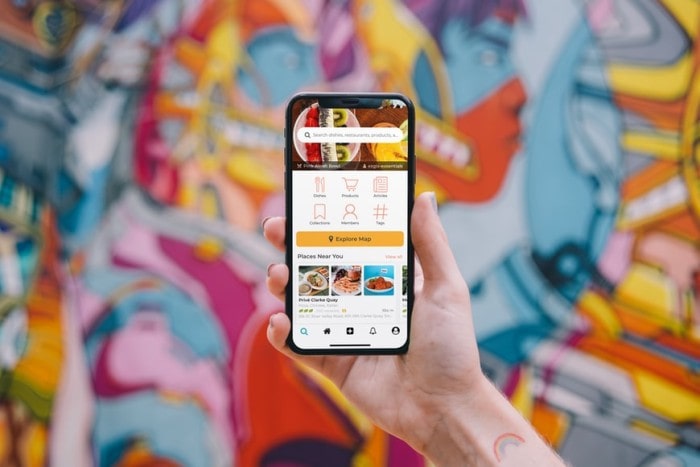 The falling prices of smartphones complemented by cheaper data packages offered by the telecom companies have ensured that the mobile revolution reaches the furthest corners of our globe.
Companies that wish to engage with their customers in a highly personalized way have adapted to the mobile era in a big way.
Any company that wishes to reach out to its target audience, relies on either a website or a mobile app.
If you have vast resources at your disposal, then we suggest that you should have both the mobile app as well as the website to connect to your customer base.
However, if you have a limited budget, then it makes sense to choose only one of these two (i.e. The mobile app or the website).
If you look at the various pros and cons of both these options, you will find that the advantage of having a mobile app far outweighs that of a website.
In this article, we will share with you some important advantages of a mobile app that makes it more desirable as a medium of connecting with that target audience compared to the website.
Some of the advantages of a mobile app over websites are as follows.
More people use mobile apps
The biggest advantage of having your own mobile app compared to the website is that more people will use it.
If you look at the latest numbers of mobile app users, you will find that the total number of apps downloaded last year was more than 190 billion.
Furthermore, an average mobile user spends more than 90% of his or her time on mobile apps.
This huge user base makes it ideal for brand promotion and putting your message across to your target audience.
Better customization ability
Mobile apps can be customized as per the interest of the user. While a website can also be customized, the level and the range of customization features available in a mobile app are far more than a website.
A mobile app can use inbuilt sensors like GPS and others to create a database about the interest, behavior, location, and other factors of the user.
This data is then further refined to offer a customized solution which the user will find interesting and helpful for his or her requirement.
They are much faster
Compared to a website, it is easier to open and browse through an app.
The reason for the faster response of the mobile app is that any data it retrieves is stored in the local device, whereas the website must retrieve the data from the server.
This makes the mobile app 1.5 times faster than the website.
The second thing which improves the speed of the mobile app is that they are based on frameworks that are nearly 5 times faster than the JavaScript on which most of the websites are based.
You can work off-line
One of the important features that make mobile apps so popular amongst users is offline functionality.
To run a website, you require continuous Internet connectivity. On the other hand, a mobile app can offer you some basic functionality in the off-line mode too.
This allows a business to keep engaged with their customers even when they are in the no Internet zone.
Easily notify your customer
A mobile app allows a company to send push or in-app notifications to its Customers informing them about any new offer announced, the arrival of a new product, or any other news.
The users can access the in-app notifications when they open their mobile app. On the other hand, the push notification shows on their screen, whether they are using the smartphone or not.
Research has shown that in the case of a push notification, there is a 40% chance of click-through, which makes them very popular amongst businesses to send out an important message to their target audience.
Easy to monetize
Mobile apps can be effectively monetized to generate a healthy revenue stream for businesses.
The huge popularity of mobile apps has made them a great money-making tool for businesses that can generate revenue through multiple sources like actionable ads, promotional videos, UA campaigns, and so on without hurting the user experience adversely.
Easy to design
When you design a website, you must consider the capabilities of mobile browsers.
Most website designers must study the refresh button, back button and the address bar in the browser and how compatible the website they are designing is with them.
On the other hand, if you are designing a mobile app you do not have to work within these boundaries and can express your artistic flair to make unique UI/UX to attract more clients.
They can be uploaded to the App Store
Mobile apps can be uploaded to either the Android Play Store or the Apple App Store.
If you build a mobile app for your business, then you get the opportunity to upload it to one or both of the App Stores present online.
Websites cannot be uploaded to the app stores. This is a big disadvantage compared to a mobile app as it allows mobile apps to reach out to a wider audience.
A new branding experience
A mobile app is standalone which is quite different from that of the parent company's website.
This allows the company to design it differently to offer a better and unique experience compared to the parent website.
This has a huge impact on improving the brand of a company online.
Compared to this, a website is almost a replica of the company's website with the only difference being that the mobile browsers can access it.
Therefore, it does not provide anything new to the customers, which he or they cannot get from the company's own website.
Highly effective e-commerce tool
Compared to the website, a mobile app is far more effective in converting a client and pushing them down the purchase funnel.
Recent research has shown that the mobile app gives a conversion rate, which is three times more than what a website can do.
This makes the mobile app a far better investment decision as it offers a better ROI.
Conclusion
Lastly, if you already possess a website, then this is the right time to turn your website into an app.
Having both a website as well as an app is extremely beneficial for a company to protect its brand online. But, due to the high development costs most companies settle on either a website or a mobile app.
While both have their own pros and cons, if you look at the broader picture, you will find that mobile apps are far more effective in brand promotion, better user experience, and conversion.
Therefore, if you are a bit conflicted about what to choose, we suggest that you should go in for a highly functional mobile app to build your business online through effective engagement with your target audience.