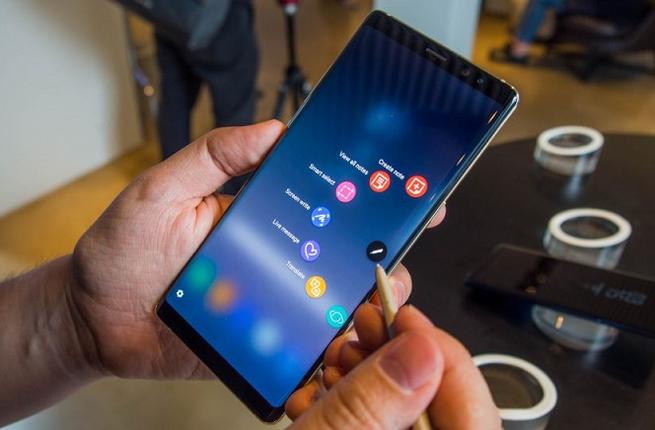 If you're looking for a compact type of device among today's mobile phones for sale, the Samsung Galaxy S9 should fall perfectly on your radar. Its 5.8-inch body and curved edges allow it to sit comfortably on your hand. Aside from that, there are also numerous updates that you might find appealing. Who knows, this might just be the phone you need for your startup business.
Layout

The Samsung Galaxy S9 retained most of the essential keys found in previous models. You'll find the SIM and Micro SD card tray on the top, the volume and Bixby keys on the left, and the power button on the right. The microphone, USB-Type C charging port, and earphone jack are all placed at the bottom of the device.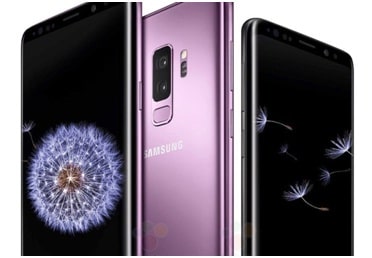 At the back of the Samsung Galaxy S9, you'll find a heart rate monitor placed right below the flash; in case you want to do a health check. There's also the rear camera and the fingerprint scanner, both vertically aligned at the center. The only problem with that is the two features are placed too close with each other. You can easily smudge the camera with your fingers, which affects the quality of your photos.
AR Emoji
Quite frankly, Samsung Galaxy's AR Emoji was obviously created to match Apple's Animoji, which was introduced when the iPhone X was released.
By simply facing the front the front camera, AR Emoji will create a digital version of you and will mimic your facial expressions. Once your avatar has been created, you can customize its overall look. The only drawback to that is that you're not given a lot of options to choose from.
Upgraded Speakers
If you're not happy with the sound quality of your smartphone, it's mostly likely because of the mono speakers being placed at the bottom of your device. That's why you'll be pleased to know that the Samsung Galaxy S9's top earpiece now releases sounds directly towards your face. You now get a better listening experience without the need to plug in your earphones for better sound quality.
Navigation Bar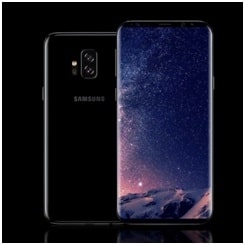 When the Samsung Galaxy S8 came out, both the home and the navigation buttons were removed, allowing bigger screen space. The same changes were applied to the Galaxy S9.
Instead of having physical buttons, the phone has a navigation bar instead. This feature allows you to decide whether you want to lock it on your screen or temporarily hide when in full-screen mode. This option is handy when you're playing a game or watching a video on your phone.
Things Samsung Galaxy S9 go right:
A 5.8-inch AMOLED screen; complete with a dual-curved display.
Comes in three stylish colors: Midnight Black, Coral Blue, and Lilac Purple.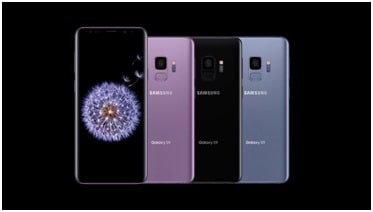 A 45 Snapdragon processor for a seamless gaming experience.
A wireless charging option; thanks to the built-in coil at the back of the phone.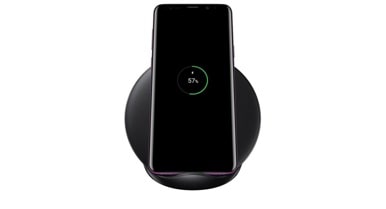 12-megapixel rear camera and an 8-megapixel front camera.
Two camera apertures: the F1.5 aperture mode for low-light shots and the F2.4 daytime shots.
New camera features such as forward loop, live focus, reverse loop, swing, and super slow motion.
Retained the universal earphone jack.
Dual-lens camera systems: a wide-angle lens. and a secondary telephoto lens.and fingerprint scanner.
Things the Samsung Galaxy S9 still needs to work on:
The 3D avatars you make with AR Emoji may fail to fully capture your main features.
The face recognition doesn't work as good when used in a low-light environment.
Its super-slow-motion, when used in automatic mode, lowers the resolution of the video.
They retained the battery size of 3000mAh. If you're unsatisfied with the standby time of your previous Samsung phones, expect the same with this unit.
Verdict
Overall, the Samsung Galaxy S9 is truly a well-made and beautifully designed device. Its common hardware features may not be the best, but all are proven to be handy and useful.Aside from that,its impressive specs have improved its performance, making this Samsung smartphone worth its expensive price tag.
It's also safe to say that it has more noteworthy upgrades, despite having interface elements that needs significant improvement, particularly with its AR Emoji and security features.
For a phone that's retailed at such a high price point, it's only natural for you to expect the best from this device. But if you prefer Samsung's software today, then there's really no reason for you not to buy the Samsung Galaxy S9.